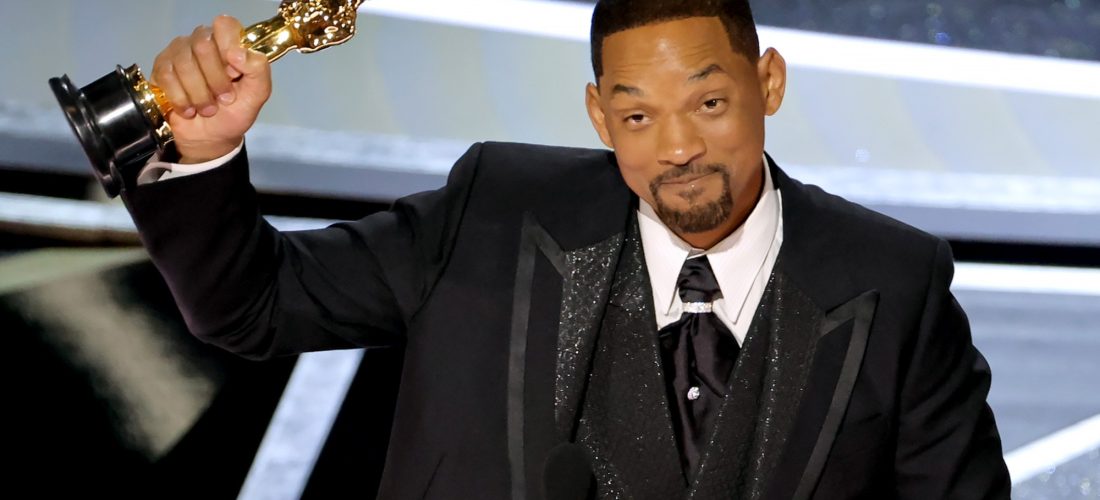 Will Smith has surprised fans with an "unexpected" Oscars joke on TikTok.
The actor has been dealing with the fallout of last year's Oscars, in which he walked onto the stage and slapped Chris Rock after the comedian made a joke about Jada Pinkett Smith's hair. Moments later, Smith picked up the Best Actor award.
Smith, who has since received a 10-year ban from the award ceremony, has subsequently been relatively quiet on social media. However, on Monday (February 20), he posted a video that caught many of his followers off guard.
Advertisement
In the clip, Smith is seen listening to TikTok user @missmoneyworking, who describes an exercise where people ask inanimate objects what they think of them.
"You will get an answer in your mind from your intuition," she explains, suggesting that those watching could ask a pen or their car for its opinion, and then judge the impression the items give off.
Taking part in the exercise, Smith ponders for a second which object he could use to gain a reading of himself. He's then seen reaching off-camera before pulling his Oscar into shot.
Just as he goes to ask the object a question, the clip suddenly ends.
The gag has been deemed by many as a tongue-in-cheek reference to the drama at last year's Oscars, with Smith seemingly suggesting that his award may have some harsh words to say about him.
Advertisement
The joke went down well with most of his followers, with many applauding him for being able to laugh at himself.
"Least he's got a sense of humour," replied one fan, along with three crying laughing emojis. Another wrote: "If you can't laugh at yourself, right? Love it."
"I wasn't expecting this," added another with a laughing emoji, while one person suggested: "This has got to be the hardest flex of 2023."
The joke didn't sit well with everyone, however, with some taking the opportunity to further criticise the actor's actions.
Suggesting what the Oscar might say about Smith, one user wrote: "'I'm not mad… I'm just disappointed.'"
Another added: "'I'm ashamed to be in your possession!'"
Earlier this month, Oscars president Janet Yang admitted that the Academy's response to Smith's slap on Rock was "inadequate".