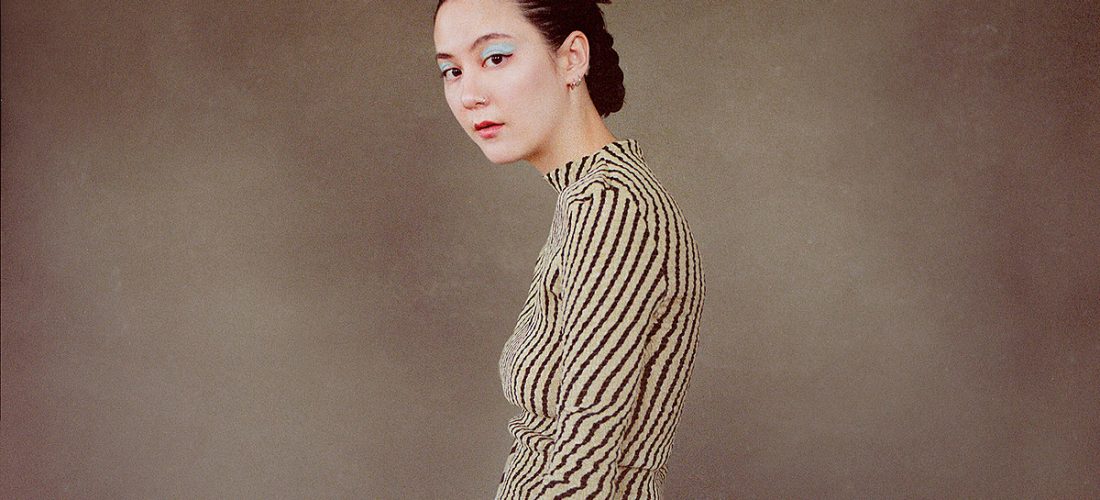 Back in 2021, it was announced that Crying in H Mart, the acclaimed memoir by Michelle Zauner of Japanese Breakfast, was being adapted into a movie. We now have another key bit of information about the film: the director. Will Sharpe, who starred in season two of The White Lotus, and whose credits also include writing, directing, and starring in 2016's Flowers, writing and directing 2021 Amazon Prime film The Electrical Life of Louis Wain, and directing 2021 HBO Max miniseries Landscapers, will direct.
"It was a daunting task, to find someone I could trust with the retelling of such a personal story," Zauner says. "Someone who could honor my mother's character and respect the darkest days of grief, and still make the coming of age of a half-Korean artsy outsider in a small Pacific Northwest hippie town seem real and cool. In that spirit, I am so relieved to have found Will Sharpe and am beyond delighted that he will be the director of Crying in H Mart. I believe his sensitivity, as a director and an actor, and his own personal experience, having grown up between two cultures, will be tremendous assets. His work on Flowers and The Electrical Life of Louis Wain speak to his ability to conjure lofty, vulnerable performances, to find humor and grace within the tragedy of the everyday. They are a precious collection of talents that make him the perfect fit for this film."
"There were lots of things that resonated with me as somebody who is half-Japanese, half-British, spent my childhood in Tokyo," Sharpe told People about the book. "Some of the descriptions of being jet-lagged in your family's kitchen felt very familiar to me." He continued, "I found that it felt universal in its specificity, in that it's so lovingly detailed about the experience of growing up around Korean food and the cooking of Korean food. For me, it would be Japanese food and remembering growing up going to the 7-Elevens and the convenience stores in Tokyo and the dumplings that my mother would make when I was unwell. And I felt like I could recognize that in the descriptions of the Korean porridge or the kimchi and how important that still is to Michelle and how food can carry certain other things within it about your life."
Stay tuned for more details about the Crying in H Mart film.
Zauner is about to embark on a book tour for the memoir, and she also has more Japanese Breakfast shows coming up, including an NYC date at Radio City Music Hall on October 5 with Ichiko Aoba.