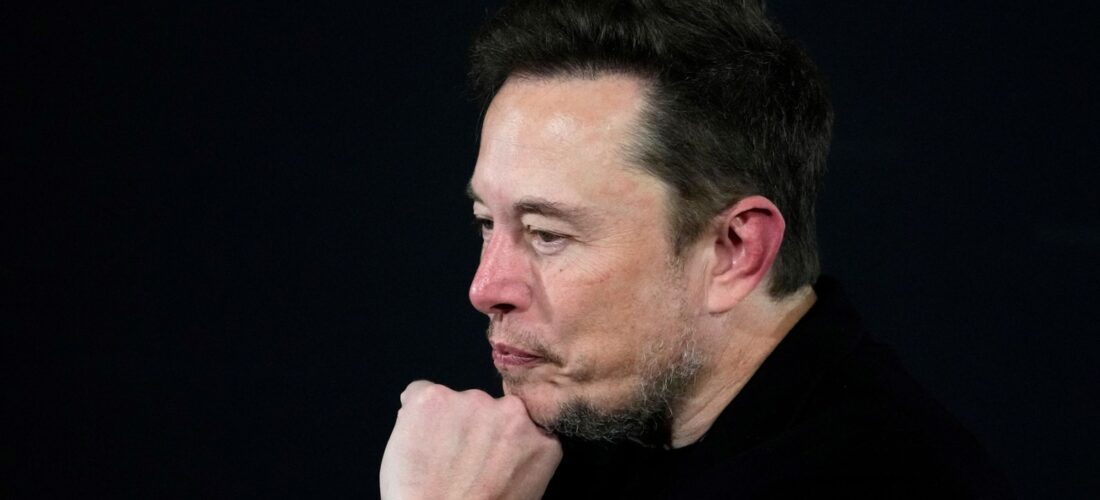 The X owner on Wednesday endorsed the conspiracy theory that Jewish people are working to replace white people with minorities
The White House slammed Elon Musk on Friday for endorsing an antisemitic conspiracy theory on Wednesday.
"It is unacceptable to repeat the hideous lie behind the most fatal act of Antisemitism in American history at any time, let alone one month after the deadliest day for the Jewish people since the Holocaust," White House spokesman Andrew Bates said on Friday, adding that the White House "condemn[s] this abhorrent promotion of Antisemitic and racist hate in the strongest terms, which runs against our core values as Americans."
Musk on Wednesday waded into an X (formerly Twitter) thread that started with user @CWBOCA sharing a PSA from the Foundation to Combat Antisemitism, in which a father confronts his son for posting "Hitler was right" on social media. "To the cowards hiding behind the anonymity of the internet and posting 'Hitler was right,'" the user wrote. "You got something you want to say? Why don't you say it to our faces."
Some users did, with @breakingbaht replying: "Okay. Jewish communities have been pushing the exact kind of dialectical hatred against whites that they claim to want people to stop using against them." They then claim that Jewish populations in the West were starting to realize that minorities "flooding their country don't exactly like them too much," adding, "You want truth said to your face, there it is."
Musk then replied to the antisemitic comment, "You have said the actual truth."
The conspiracy theory that Jewish people are trying to replace white people with minorities is an antisemitic trope popular among white supremacits. Tucker Carlson pushed it earlier this week on his X show, bashing pro-Israel college donors who he says have been funding "white genocide" in the United States.
Hate speech has flourished on X since Musk took control of the platform late last year and subsequently slashed its moderation capabilities while reinstating accounts that had been banned for hate speech. Nevertheless, X CEO Linda Yaccarrino had the gall on Thursday to claim that the platform is fighting antisemitism. "X's point of view has always been very clear that discrimination by everyone should STOP across the board," she wrote. "When it comes to this platform — X has also been extremely clear about our efforts to combat antisemitism and discrimination. There's no place for it anywhere in the world."