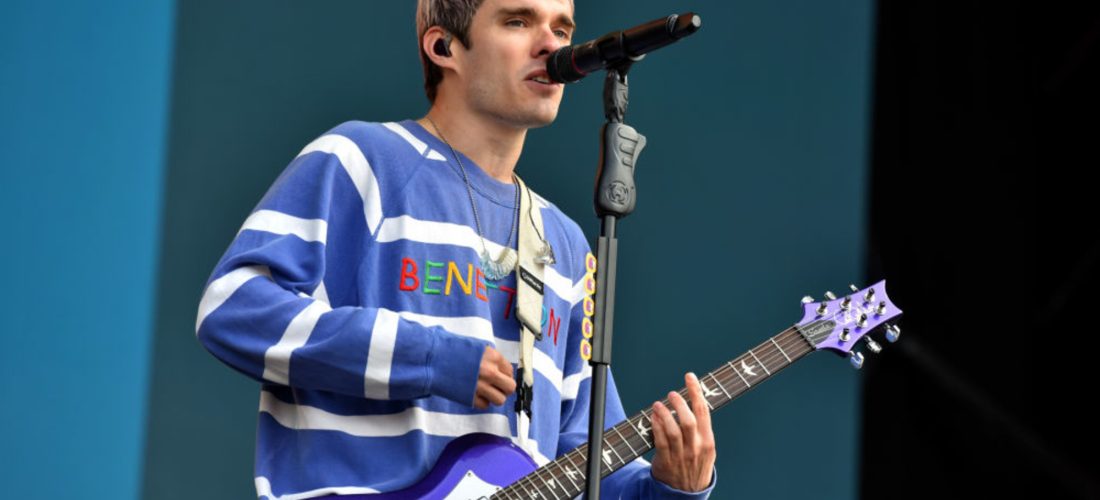 Before fronting Houston's Waterparks, Awsten Knight had a surprisingly horror-filled upbringing. As well as harbouring a slightly irrational fear of old ladies after accidentally viewing The Sixth Sense as a young kid at his grandparents' house, the musician also found an early calling guiding terrified revellers around a haunted house.
Though Knight's dream was always to work in Hot Topic growing up, the musician landed his first actual job somewhere altogether more spooky. A road-side 'mega-screampark' filled with feral clowns, sci-fi machines hellbent on taking over the world, and a Big Brother-style mind control dystopia, the scariest thing about the place was, in hindsight, its wages. "I did work at a haunted house called Phobia, in Houston," he explains. "I was really good at it, I really enjoyed that. I did the math recently, though, and I'm pretty sure they were paying me, like, $1,50 an hour? I should look into that."
Elsewhere, he also reflects on buying Taking Back Sunday and Panic! At The Disco band t-shirts from his beloved Hot Topic, and accidentally shredding both of them to pieces with a studded belt. He also jokes about becoming the more reluctant owner of an AC/DC t-shirt after his parents figured he "likes guitars" and bought it as a present.
Advertisement
For his NME Firsts, Knight also discusses the hidden pizza perks of being in Waterparks, getting starstruck while meeting Donald Glover, and his plans for celebrating the release of new album 'Intellectual Property' on April 14. Watch the video in full above.
Check back at NME soon for more Firsts interviews with some of music's biggest names. For now, though, you can revisit our recent Firsts interviews with the likes of Liam Gallagher, Interpol, Lucy Dacus, Måneskin and NIKI.
Waterparks' new album 'Intellectual Property' is out April 14