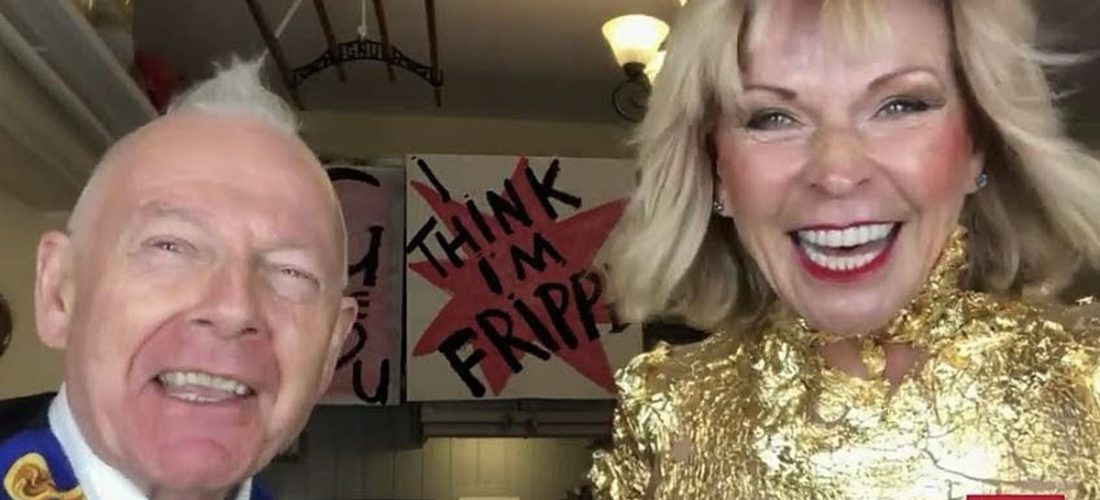 Toyah and King Crimson's Robert Fripp are consummate professionals but occasionally they require second takes on their Sunday Lunch video series. This week it's a peek behind the curtain: "Things don't always go to plan in the kitchen when Toyah & Robert cook up their Sunday Lunch creations. Enjoy this helping of bloopers from times when it all went to BolløcK$!" Watch that below.
This fall, Toyah and Robert will head out on the Sunday Lunch Tour.
Pick up King Crimson's classic  In the Court of the Crimson King on vinyl.