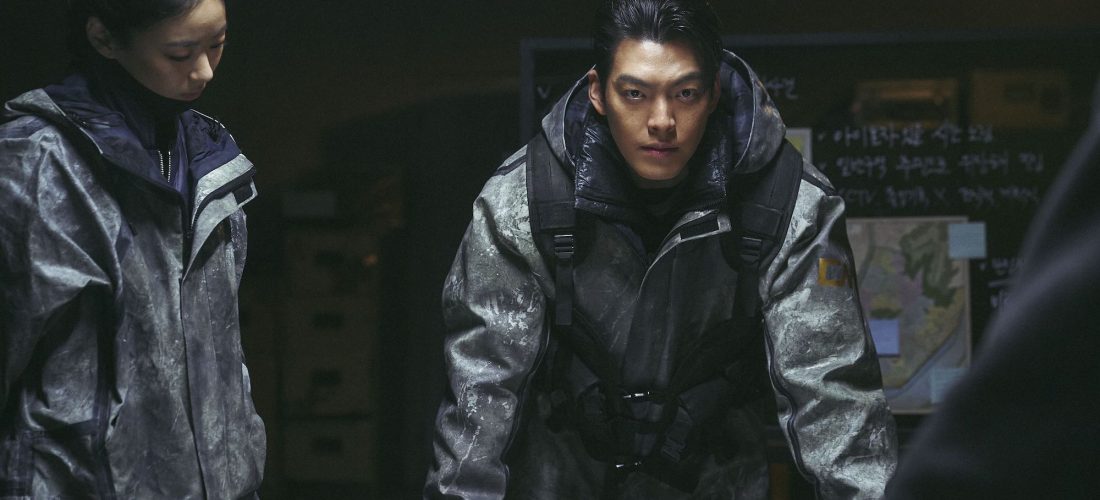 Netflix has released a new trailer for Black Knight, the streaming platform's upcoming original K-drama series – watch it above.
Black Knight is an adaptation of the popular 2017 to 2019 webtoon Delivery Knight. The series will chronicle the journey of legendary deliveryman '5-8' and the refugee Sa-wol in a future, dystopian Korea that has been devastated by severe air pollution.
Our Blues actor Kim Woo-bin stars as protagonist '5-8', and will be joined by Taxi Driver Season One's Esom as a major at the Defence Intelligence Command. Meanwhile, Dinner Mate actor Song Seung-heon will play the heir to an oppressive conglomerate that rules the world.
Advertisement
The new trailer opens with a thrilling scene of '5-8' fending off bandits trying to hijack his delivery truck. It then introduces the desolate wasteland that the Korea Peninsula has been turned into, and the conditions its people are living under.
Later, Esom's character is seen telling '5-8': "If you don't stop now, you might bring about chaos beyond our control". However, the deliveryman responds defiantly, saying: "Refugees are not needed in the world they built. That is what we are trying to change."
Black Knight is helmed by director Cho Ui-seok, known for films such as Master and Cold Eyes. According to a Netflix press release, the direction said that he set out to create "more down-to-earth and lively" scene, as compared to the webtoon.
Black Knight is set to premiere May 12 on Netflix globally. It's the streaming platform's latest K-drama original of 2023, following Queenmaker and part two of The Glory.