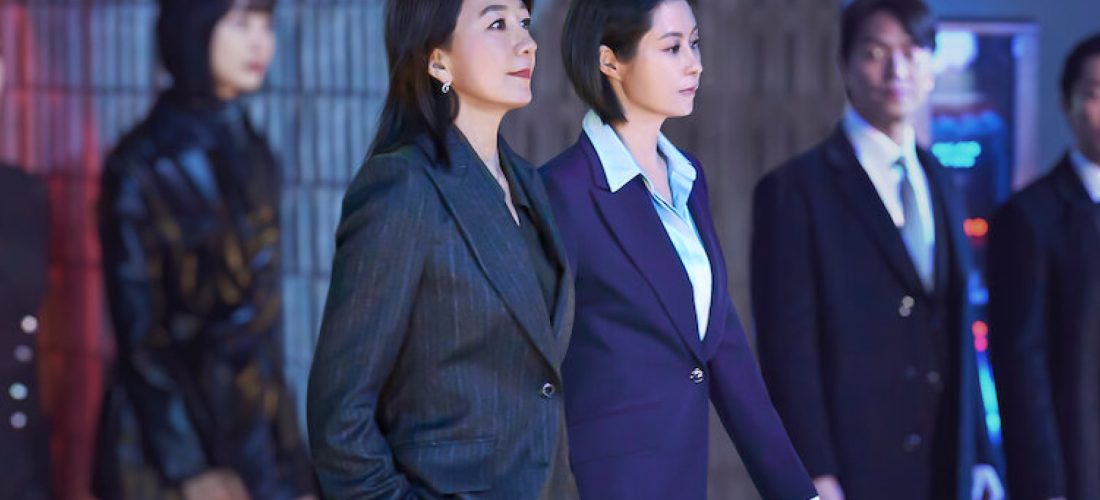 Netflix has unveiled the first teaser for its upcoming political K-drama series Queenmaker.
The clip opens with Hwang Do-hee (played by The World of the Married's Kim Hee-ae), the former head of major conglomerate Eunsung Group's strategy planning office. trying to convince scruffy human rights lawyer Oh Seung-sook (Life's Moon So-ri) to run for mayor of Seoul.
"You were born with it. You have an instinct for creating dramatic moments. You spout things out without a filter. You should be mayor of Seoul," Hwang says, to which Oh responds: "You really are the nutcase of the century."
Advertisement
The teaser than introduces Baek Jae-min (Ryu Soo-young), Oh's opponent in the mayoral race, and the large network of companies, teams and wealthy families that are backing him. "Ill win no matter what," says Son Young-sim (Hotel Del Luna's Seo Yi-sook), the chairman of the Eunsung Group.
[embedded content]
Queenmaker will also star Navillera's Kim Tae-hoon, Big Mouth's Ok Ja-yoon and Love In Contract actress Jin Kyung, among others. The upcoming political K-drama series is set to premiere exclusively on Netflix on April 14.
Queenmaker was first announced in January, when Netflix unveiled its slate of upcoming Korean dramas and movies for 2023. At the time, the streaming platform announced 30 such titles, including new seasons 2020's Sweet Home and 2021's D.P.
Meanwhile, part two of its hit revenge-thriller K-drama series The Glory recently became Netflix's most-watch film or TV programme for the week of March 6 to 12. The Glory racked up over 124million hours viewed, besting Season 4 of You (75million) and crime thriller Luther: The Fallen Sun (66million).