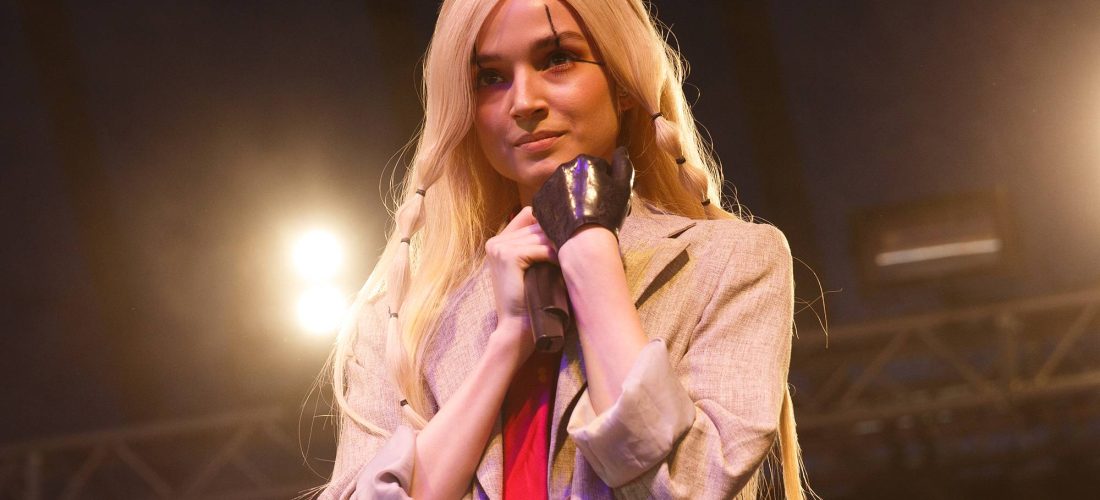 Poppy has released a haunting video for her new single 'Church Outfit' as she embarks on a new chapter with her music.
This release marks a new era for the singer – straying away from her previous metal sound and into the world of electro-dance. The black and white video for the track features Poppy in a white ensemble with back-up dancers dressed in black veils and black vinyl trousers dancing in an empty room.
On the shift in musical direction, Poppy shared: "It's an artist's responsibility to always change. I don't think I'd want to be in my body if I was repeating the same thing over and over again. I'm only competing with myself. I will continue to write the story until I get tired of the book. Then, I'll write another one."
Advertisement
[embedded content]
In an interview with GRAZIA, she revealed that this new era "started because I wanted to have videos that incorporated my dance background", seemingly moving on from her rock-based 2021 album 'Flux'.
She added that she worked in a backwards way focusing on specific aesthetic elements and created the music around those ideas.
'Church outfit' is her first taste of music since her 2022 EP 'Stagger'.
Last year, Poppy caught up with NME at Reading Festival where she opened up about feeling like an outsider, and letting that shine during her performances.
Advertisement
"I don't think you need to necessarily find your place in life to be happy, and I think always having a seek, search, exploration, exploratory mentality about it is the journey," she said. "Steps are a part of the picture, and you don't need to find one specific place. You can be in many places."
In a four-star review of her 2021 album 'Flux', NME described it as "a rare glimpse of the 'real' Poppy, doing so would stumble into the misconception that pop music is somehow less gritty or worthy than rock, and it's not quite what this album is about.
"Ultimately 'Flux' feels like a record about holding clear boundaries, constantly shifting in the face of set expectations, and following your creative gut instead."