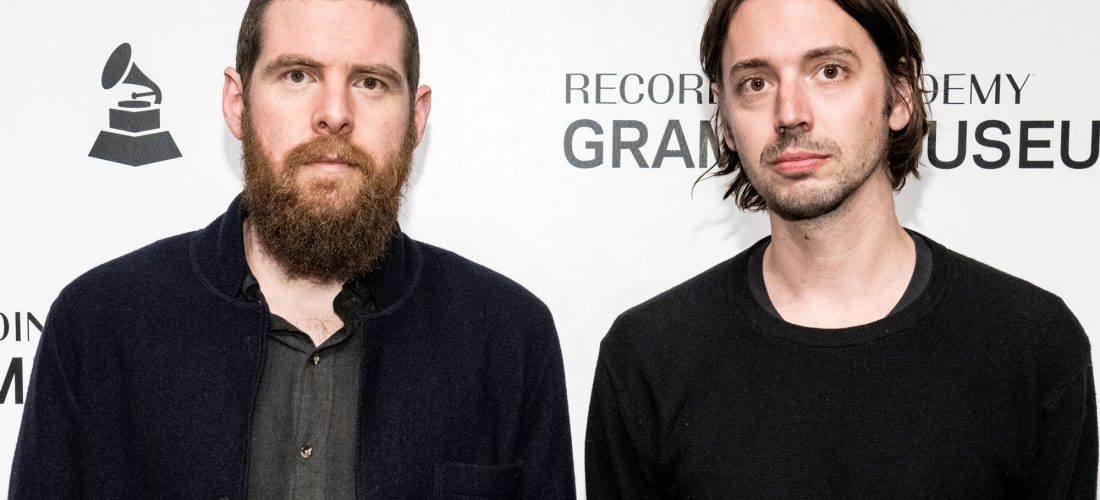 Manchester Orchestra have shared their reimagined acoustic cover of Cher's 'Believe'. Check it out below.
Lead singer Andy Hull and guitarist Robert McDowell on keys sat down in the SiriusXM studio and transformed Cher's 1998 electro-pop hit into an indie ballad. Their cover is a slow rendition focused on melody and vocals.
This cover comes days after the band's release of their new EP 'The Valley Of Vision', a follow up to their sixth studio album, 'The Million Masks of God'.
Advertisement
The album received a four-star review from NME and was described as "a record that traverses every corner of their sound, from beefy rock songs to string-assisted grandeur and acoustic bliss, further cementing their place as an under appreciated band to treasure."
[embedded content]
Manchester Orchestra are headed on tour, playing festivals as well as a co-headlining tour with Jimmy Eat World. Check out the dates below and get tickets here.
May 2023
5 – Shaky Knees Festival, Atlanta, GA
13 – Union Chapel, London, United Kingdom
15 – Union Chapel, London, United Kingdom
July 2023
11 – Big Sky Brewing Company Amphitheater Co-Headline with Jimmy Eat World, Missoula, MT
14 – The Podium Co-Headline with Jimmy Eat World, Spokane, WA
15 – WAMU Theater Co-Headline with Jimmy Eat World, Seattle, WA
16 – Hayden Homes Amphitheater Co-Headline with Jimmy Eat World, Bend, OR
18 – The Masonic Co-Headline with Jimmy Eat World, San Francisco, CA
19 – Greek Theatre Co-Headline with Jimmy Eat World, Los Angeles, CA
21 – Petco Park Co-Headline with Jimmy Eat World, San Diego, CA
22 – The Cosmopolitan of Las Vegas Co-Headline with Jimmy Eat World, Las Vegas, NV
23 – The Lot at The Complex Co-Headline with Jimmy Eat World, Salt Lake City, UT
25 – Red Rocks Amphitheatre Co-Headline with Jimmy Eat World, Denver, CO
27 – Saint Louis Music Park Co-Headline with Jimmy Eat World, St. Louis, MO
28 – Ascend Amphitheater Co-Headline with Jimmy Eat World, Nashville, TN
29 – Rabbit Rabbit Co-Headline with Jimmy Eat World, Asheville, NC
30 – Skyla Credit Union Amphitheatre Co-Headline with Jimmy Eat World, Charlotte, NC
August 2023
7 – 713 Music Hall Co-Headline with Jimmy Eat World, Houston, TX
8 – Moody Amphitheater Co-Headline with Jimmy Eat World, Austin, TX
9 – The Pavilion at Toyota Music Factory Co-Headline with Jimmy Eat World, Dallas, TX
11 – The Criterion Co-Headline with Jimmy Eat World, Oklahoma City, OK
13 – The Armory Co-Headline with Jimmy Eat World, Minneapolis, MN
15 – The Rave/Eagle Club Co-Headline with Jimmy Eat World, Milwaukee, WI
16 – The Salt Shed Co-Headline with Jimmy Eat World, Chicago, IL
18 – TCU Amphitheater at White River State Park Co-Headline with Jimmy Eat World, Indianapolis, IN
19 – KEMBA Live! Outdoor Co-Headline with Jimmy Eat World, Columbus, OH
20 – Michigan Lottery Amphitheatre at Freedom Hill Co-Headline with Jimmy Eat World, Sterling Heights, MI
21 – RBC Echo Beach Co-Headline with Jimmy Eat World, Toronto, ON
23 – SummerStage in Central Park Co-Headline with Jimmy Eat World, New York, NY
24 – MGM Music Hall at Fenway Co-Headline with Jimmy Eat World, Boston, MA
25 – Waterfront Concert Series Co-Headline with Jimmy Eat World, Buffalo, NY
26 – Skyline Stage at the Mann Co-Headline with Jimmy Eat World, Philadelphia, PA