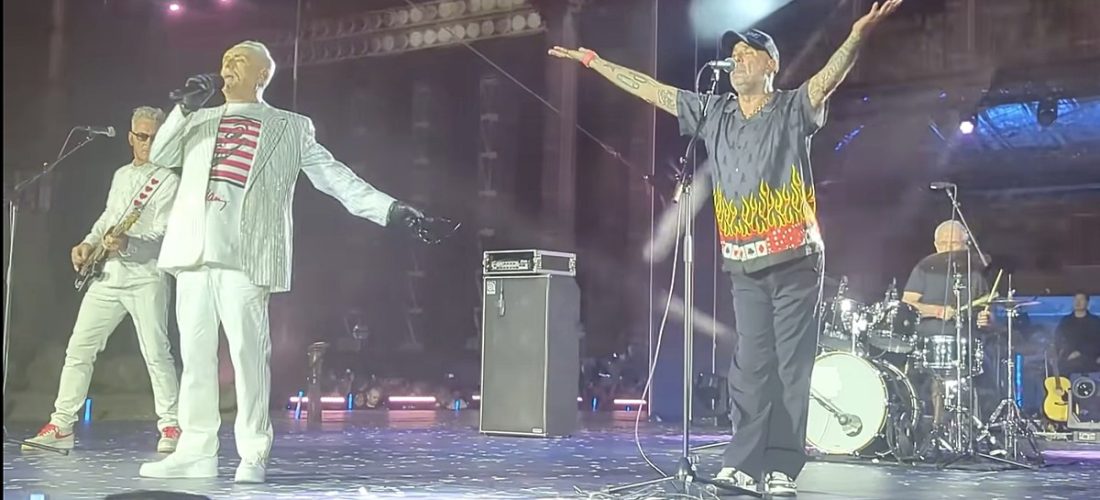 The 2023 Eurovision Song Contest kicked off in Liverpool on Saturday night and featured a number of famous Liverpudlians, including Frankie Goes to Hollywood, who were performing together for the first time in 36 years. Whatever fans were expecting, though, this was probably not it. Hitting the stage to rapturous applause, Holly Johnson and the rest of the band launched into the title track from their 1984 debut album, Welcome to the Pleasuredome.
And that was it. They played the one song and left the stage, with no performances of any of their three #1 singles — "Relax," "Two Tribes," or "The Power of Love." An odd choice, but the band never really played by the rules. "Welcome to the Pleasuredome," which went to #2 in the UK, sounded good though, and you can watch video of that below.
The Eurovision kickoff event also featured performances by The Lightning Seeds and Atomic Kitten, who both played two songs, and The Real Thing, who played one.