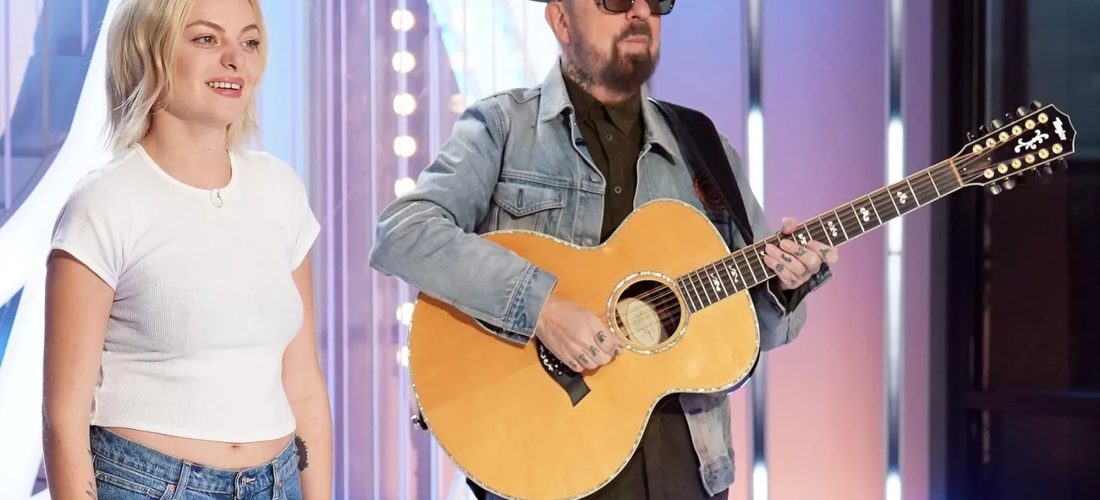 Eurythmics' Dave Stewart has joined his daughter Kaya Stewart for her American Idol audition, where he backed her up on guitar.
The pair – who were greeted with astonishment from judges Lionel Richie and Katy Perry – performed an original song, 'This Tattoo'. Prior to the performance, Richie pointed out that he had been inducted into the Rock & Roll Hall of Fame last year with Dave Stewart and Eurythmics, while Perry called Dave Stewart's presence a "blast from the past".
Perry then went on to ask Kaya why she had chosen to audition for American Idol "with all the different opportunities and connections and stuff" that she has through her father, while Richie said he thought it was a great feeling to know that "[American Idol] is now a creative destination for artists".
Advertisement
Watch Kaya and Dave Stewart perform 'This Tattoo' on American Idol below.
[embedded content]
Kaya Stewart went on to pass her audition and will compete on the ongoing 21st season of American Idol.
In January this year, the Eurythmics – the duo of singer-songwriter Annie Lennox and Dave Stewart – celebrated the 40th anniversary of their hit song 'Sweet Dreams (Are Made Of This)'.
Lennox said of the track's milestone anniversary on Instagram: "It's almost impossible to believe that 'Sweet Dreams are Made of This' was released forty years ago! It has continued to travel the world and the seven seas ever since, which is a wonderful and miraculous story all to itself!"
Eurthymics also reunited for a rare live performance at last year's Rock and Roll Hall of Fame ceremony, coinciding with the duo's induction. Watch here.