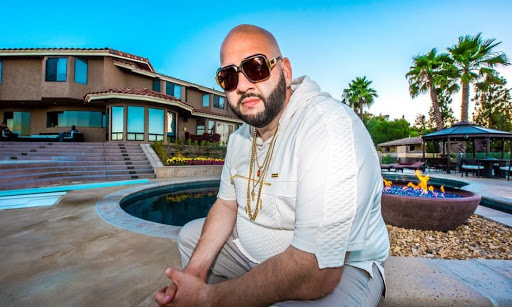 San Diego Cannabis Mogul, branding genius and rapper Biggie Babylon is back at it. After considering putting an end to his music career during the pandemic, the Chaldean rapper realized he was born to rap and decided to go back to the studio with Thom Genius and record "All In," the title he chose for his new track, one dropped alongside a great music video. More than a joint about his passion for gambling, Biggie Babylon tackles the subject of risk and its importance in the journey towards success. He uses the symbolism of gambling, from losing to winning and everything in between to point out the necessary stages to overcome in life, from failure, to persevering, risking it all and finally winning.
"All In" has already reached the #2 record globally on DRT, for a track perfectly representing Biggie Babylon, how he feels at this time of his life. The music video captures an underground casino where Biggie Babylon would go and gamble everything he had with a duffel bag full of money. "The message I want to get across is that you can't just come in and buy your way into success. If you really want to win you have to risk everything you have. Then, and then only, can you really win" says Biggie Babylon.
An international performer, Biggie Babylon has given shows in Paris, Dubai and Mexico, as the opening act for Mobb Deep, Ty Dolla $, Twista, Nappy Roots, Devin The Dude, Chingy, and Coolio. He is also an SXSW official artist who has won multiple awards thanks to his chart-topping releases.
Biggie Babylon on socials & streaming platforms: Instagram – Spotify – Facebook