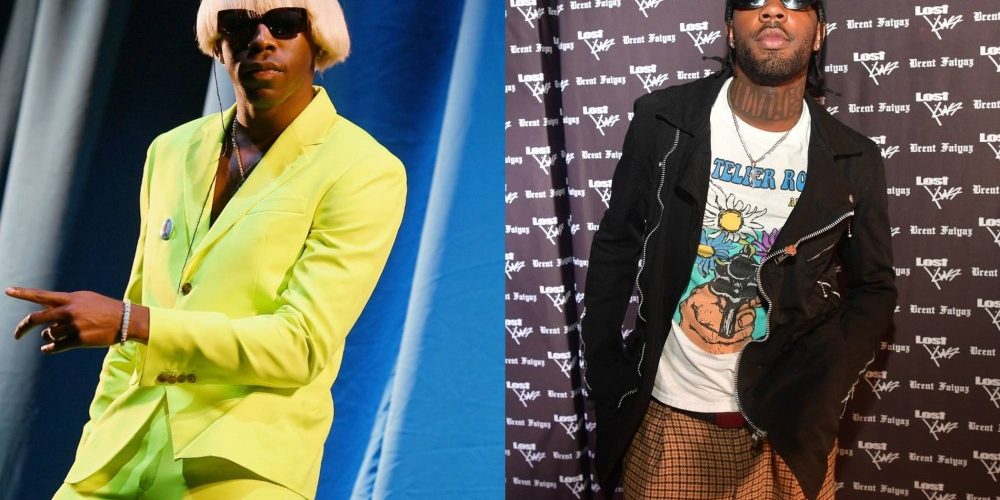 Tyler, The Creator has teamed up with Brent Faiyaz for a new song 'Gravity' – you can listen to the track below.
The song, which was produced by DJ Dahi, who has previously worked with Drake and Vampire Weekend, follows the rapper's recent collaboration with Channel Tres on the single 'fuego'.
It is the first time Tyler and Faiyaz have worked together and the song is also the Odd Future rapper's first track of 2021.
Advertisement
Faiyaz recently appeared in an ad for Calvin Klein produced by Kendrick Lamar's and Dave Free's new company pgLang.
Meanwhile, Tyler, has been confirmed as a headliner for this summer's Longitude Festival. He'll top the bill at the Dublin weekender on July 3 alongside Kendrick Lamar (July 2) and A$AP Rocky (July 4).