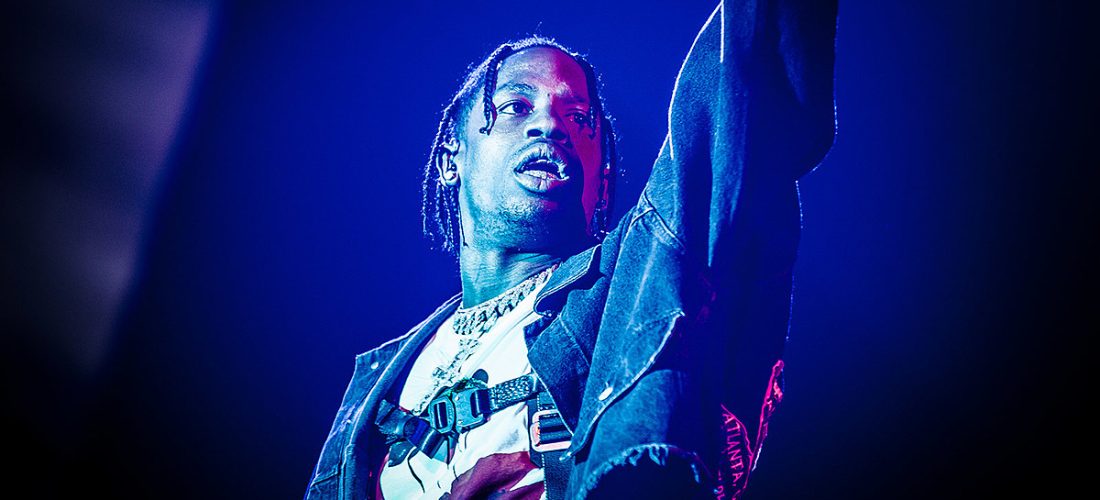 Travis Scott is being sought by police after allegedly assaulting a man at NYC nightclub Nebula and causing $12,000 worth of damage to equipment, according to reports by TMZ, NBC News, and others. According to a statement from the NYPD given to NBC News, a sound engineer at the club says "he was involved in a verbal dispute with" Scott, who the man claims escalated the dispute "into a physical altercation." Sources told TMZ and Page Six that the man did not complain of pain or have any physical injuries.
According to NBC News, "A representative for Scott said they were not aware of all of the details and did not want to make an immediate comment."
Scott appeared as a surprise guest with Don Toliver at his Irving Plaza show earlier on Tuesday night, before the alleged incident. He's scheduled to headline this Saturday (3/4) at Rolling Loud California, which will be his first headlining festival appearance in the US since the Astroworld tragedy in 2021.