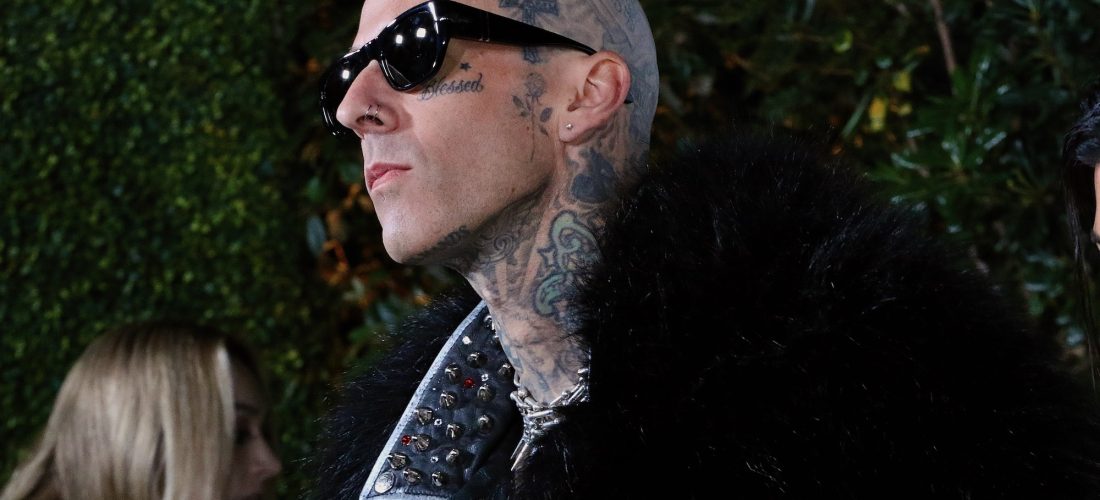 Travis Barker has given fans an update on his finger surgery, saying that the operation to fix a torn ligament was "a success".
The drummer dislocated his ring finger and tore a ligament in it while rehearsing for Blink-182's reunion tour.
"Thank you for all the love and prayers and understanding this week as I went into surgery," Barker wrote on Instagram today (March 3), alongside a trigger warning for the second photo in the post.
Advertisement
"It was a hard decision to make, but ultimately I couldn't continue to play the drums without it. It was inevitable that my finger would have dislocated again without fixing the torn ligament surgically."
He added: "So grateful for Dr. Shin and that my surgery was a success so that I can keep doing what I love and see you guys on tour soon."
Blink-182 were forced to postpone the first dates on their tour, which was due to kick off with an appearance at Imperial GNP festival in Tijuana, Mexico on March 11. The run was then meant to continue through South America before returning to Mexico at the end of March.
The shows are now being rescheduled for 2024, with new dates set to be announced soon. At present, Blink's tour will now begin in St. Paul, Minnesota on May 4. The reunited punk trio will then head to the UK and Europe in September, followed by Australia and New Zealand dates in early 2024.
In January, returning bassist Tom DeLonge teased that the band's new album is "the best we've ever made". "Buckle up. I'm personally tripping and so proud of what we have created TOGETHER," he wrote on Instagram. "As one unified force of fun, eternal youth, and most of all – close friends."