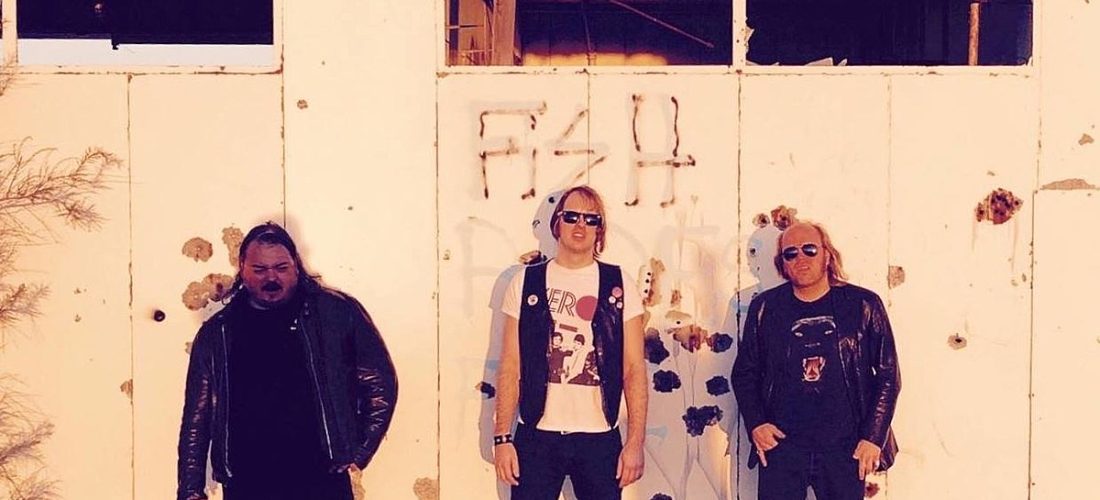 Here's a roundup of recent tour news. Check the Tour Dates category for more.
THE SOUND OF ANIMALS FIGHTING
Experimental post-hardcore supergroup The Sound of Animals Fighting have announced a few spring tour dates, including Seattle, Portland and Englewood, CO with Korine, and then Atlanta and Orlando with Soft Blue Shimmer. They played NYC back in January — only their third show here ever — and all upcoming dates are here.
KISS
KISS' extended, pandemic delayed End of the Road World Tour will finally come to an end this fall with what the hard rock icons are saying will be their last shows ever. The final leg kicks off October 29 in Austin and wraps up with two nights at NYC's Madison Square Garden.
PORTUGAL. THE MAN
Portugal. The Man have announced a few shows in support of their upcoming album, including NYC's Radio City Music Hall.
BROOKLYNVEGAN @ SXSW
For the fifth year, we've teamed up with Resound for Lost Weekend, our recurring series of free SXSW day shows. The 2023 edition happens at Mohawk on March 15 and Empire Control Room & Garage on March 16, and we're going from noon-6PM each day. Lineup TBA soon, but RSVP is open now! Like in past years, M For Montreal will be joining us as well.
SPY
Good news if you're bummed that Bay Area hardcore band Spy's recently announced Brooklyn show (March 24 at The Broadway) is happening on an extremely busy night of shows in NYC. Spy have now added a late show at the same venue on the same night, this one with Axxe Crazy and Junta. The 2 NYC shows are part of a bigger tour which includes dates with Sunami and LDB Fest. They return to NYC in June to play Necrofest.
RIVAL SCHOOLS
Having recently announced the openers for their reunion tour, Rival Schools have added a show in New Jersey to the trip.
GBH
UK punk legends GBH, whose lineup still includes frontman Colin Abrahall, guitarist Colin 'Jock' Blyth, and bassist Ross Lomas, have announced a spring North American tour around their appearance at Punk Rock Bowling, which is their first visit here in five years. The tour will be celebrating 40 years of their second album, City Baby's Revenge, and stops include NYC, Philly, Cleveland, Kansas City, Seattle, Berkeley, Los Angeles, Austin, Atlanta and more.
BROCCOLI CITY 2023
Washington DC festival Broccoli City has announced its 2023 edition, happening on July 15 and July 16 at RFK Festival Grounds. This year's lineup is headlined by Lil Uzi Vert and Jazmine Sullivan on Saturday, and Brent Faiyaz on Sunday. Saturday also features City Girls, Rema, Mariah the Scientist, Saucy Santana, Ice Spice, and more, and on Sunday it's GloRilla, Asake, Chlöe, Coco Jones, Lola Brooke, and more.
ACROSS THE POND FEST
Across The Pond is a new NYC festival presented by Femme It Forward "centered around women in the R&B and Afrobeats genres whose origins stem from the UK and the continent of Africa." Its inaugural edition features headliners Tiwa Savage and Nao, plus sets by Ayra Starr, Elaine, and Tyla.
BLINK-182
blink-182 were set to begin their massive reunion tour, featuring their classic lineup of Mark Hoppus, Tom DeLonge, and Travis Barker, later this month in Latin America, with a North American leg to follow starting in May. However, they've been forced to postpone the initial Latin American leg to 2024 as Travis Barker undergoes surgery on his ring finger. Sharing the news in a video message on Instagram, DeLonge called it a "freak accident that no one saw coming."
RIKI RACHTMAN (HEADBANGERS BALL)
Former Headbangers Ball host Riki Rachtman will offer "an evening of unbelievable true stories of Rock n Roll, sleaze, and debauchery" on the One Foot in the Gutter tour.
A PLACE TO BURY STRANGERS
A Place to Bury Strangers' upcoming schedule includes New Colossus, Austin Psych Fest, dates with Gary Numan, and more.
SHANA CLEVELAND (LA LUZ)
La Luz's Shana Cleveland releases new solo album
Manzanita
 on March 10 via Hardly Art, and she has
upcoming dates
supporting Destroyer, Shannon & The Clams, and headlining shows, too.
TIMMY'S ORGANISM
Detroit garage rock vets Timmy's Organism have a few shows lined up for the spring, including NYC on April 15 at TV Eye with Piggies and Moral Panic. Other stops include Toronto, Pittsburgh, DC, Durham, Green Bay, Chicago, St. Louis, Columbus and more. All dates are here. New album Lone Lizard is out March 31 and here's a song from it.
SAVAK OPENING FOR CHISEL (TED LEO)
Ted Leo's old band Chisel played a few shows around Numero Group's 29th anniversary party and have more dates in May, including NYC's Le Poisson Rouge on May 14. That's one of three shows that SAVAK will open for them, the others being Philly and DC.
CONSERVATIVE MILITARY IMAGE
Chicago Oi! band Conservative Military Image just announced their debut LP, and they've also got upcoming shows, including the Chicago date of High Vis' tour.
GREEN MAN 2023
Wales festival Green Man announced its 2023 lineup today, with DEVO, Spiritualized and First Aid Kit as headliners, plus Slowdive, Amyl & The Sniffers, The Walkmen, Young Fathers, Confidence Man, Goat, The Comet is Coming, Lankum, Snail Mail, Squid, The Delgados, Horace Andy, and more.
AVALON EMERSON
Avalon Emerson & The Charm announced a new album today, and a few live shows to go with it.