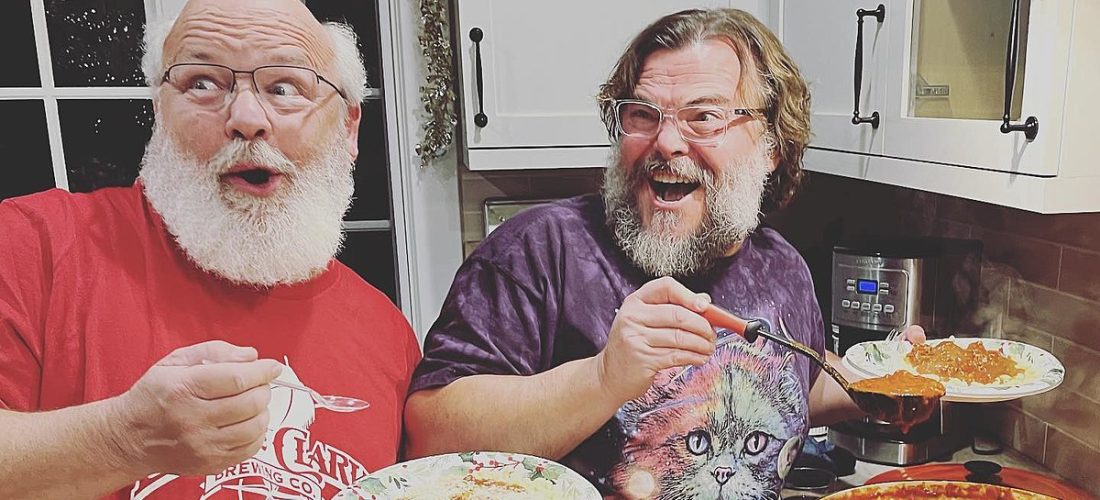 Here's a roundup of recent tour news. Check the Tour Dates category for more.
TENACIOUS D
Jack Black and Kyle Gass have announced late summer Tenacious D shows, happening in September in Charlotte, Nashville, Indianapolis, Rogers (AR), Houston, the Dallas-Fort Worth area, and Austin.
PJ HARVEY
PJ Harvey releases her 10th album this summer, and she's just announced a fall tour that has her playing two-night stands in cities across the UK and Europe.
LETTUCE with STEEL PULSE, 2/3 of BRAND NUBIAN, more
Lettuce's Blue Note Jazz Club run is this week, and they'll be joined by different guests throughout. It begins Thursday (6/8) with New York rap lifer Buckshot (of Black Moon and Boot Camp Clik), then on Friday (6/9) two members of legendary New York rap trio Brand Nubian (Grand Puba and Lord Jamar) will team up to play with the group; on Saturday (6/10) they'll be joined by veteran guitarist Mike Stern. No guest is announced for the final show on Sunday (6/11). After that, Lettuce will tour the US with UK reggae legends Steel Pulse (including Atlantic City on June 24). Steel Pulse also play Connecticut's Sound on Sound festival this fall. Brand Nubian also play the big 50th anniversary of hip hop show at Radio City in July. All Lettuce dates here. All Steel Pulse dates here.
ASAKE
Nigerian Afrobeats artist Asake is quickly blowing up internationally and he just announced US shows for this September, including some pretty large venues. It looks like the full tour announcement is TBA, but a press release states that he plays LA, Brooklyn, Atlanta, Chicago, Houston, DC, and more.
ELECTRIC ZOO 2023
NYC EDM festival Electric Zoo will return for its 2023 edition on Labor Day Weekend, September 1-3 at Randall's Island Park, and they've announced this year's lineup.
SOCIAL DISTORTION
Social Distortion were set to start their summer tour at the end of the month but it's been postponed as frontman Mike Ness has been diagnosed with stage 1 tonsil cancer.  "We expect a full recovery enabling me to live a long and productive life," Mike Ness says, "but time is required to heal."
FIDDLEHEAD
Fiddlehead have announced their anticipated third album as well as a North American tour.
JUST FRIENDS / BEARINGS
Punk/funk/ska/etc band Just Friends and jangly alt-rockers Bearings are teaming up for a fall tour that also has Youth Fountain and Young Culture out with them. Dates begin at Riot Fest and include a NYC show at Racket on September 23.
BONNIE 'PRINCE' BILLY / JON LANGFORD
Bonnie 'Prince' Billy and Mekons' Jon Langford will share the stage and go "song-for-song" on a few fall dates.
RE:SET (LCD SOUNDSYSTEM/STEVE LACY/BOYGENIUS)
LCD Soundsystem, Steve Lacy, and boygenius are in the midst of their multi-city Re:SET show series and will head to the East Coast next weekend (6/16-6/18) for shows at NYC's Forest Hills Stadium, Maryland's Merriweather Post Pavilion, and Boston's The Stage at Suffolk Downs. We're giving away a pair of tickets to ALL THREE LCD Soundsystem and Steve Lacy shows, as well as boygenius' Maryland show! Enter our contest here:
DAVID LONGSTRETH (DIRTY PROJECTORS)
Dirty Projectors frontman David Longstreth has announced a solo tour. Bing & Ruth, Crosslegged, Sen Morimoto, and Hannah Epperson each open select dates on the "tba d-lo tour pt II," and David says, "tba d-lo is a name i gave to some small solo acoustic shows i played back in january in california. i loved the experience so much that i'm going to do more — maybe in a city near you!? the idea is: shows meant for connecting with people and places, playing songs new, newer, old and older. i called it 'tba' because i didn't know what it was — and i still don't! maybe we'll figure it out together."
DEEPER / GODCASTER / MIA JOY
Chicago band Deeper just announced their first album for Sub Pop, as well as a fall tour that has them out with Godcaster and Mia Joy.
SAVAK
Brooklyn band SAVAK, which features members of Edsel, The Cops, Holy Fuck! and more, are playing a free hometown show on Thursday, June 8 at Mama Tried where they will be playing all new songs. Also on the bill: komische SAVAK offshoot band Zwei Null Zwei and Roid Rage.
ELECTRIC SIX
Detroit rock vets Electric Six are wrapping up work on their first proper album of original material in five years, and while details of that are still TBA, they have announced a fall tour with The Surfrajettes. Stops include Austin, New Orleans, Atlanta, Richmond, DC, NYC, Boston, Philly, Ferndale, St Paul, and more.
—
Check our Tour Dates category for more.