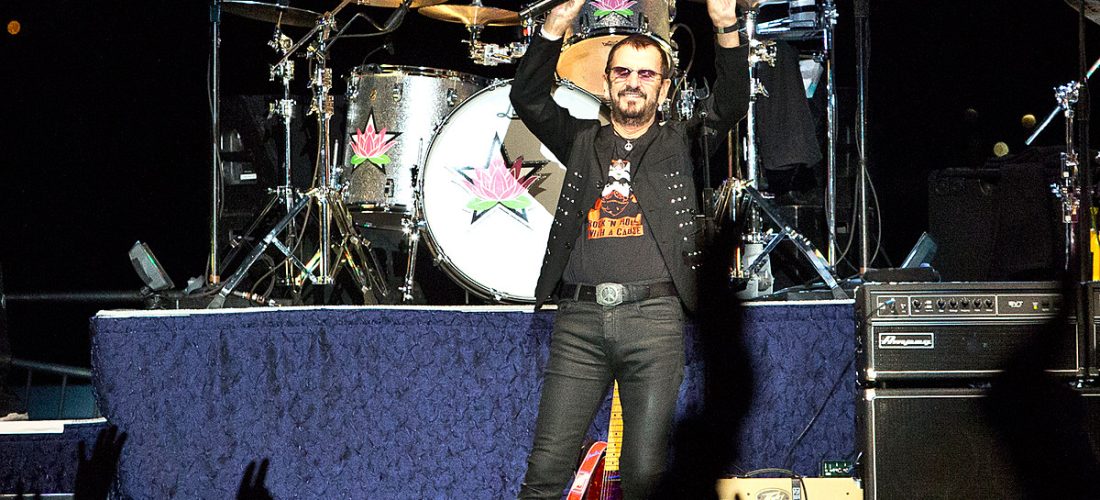 Here's a roundup of recent tour news. Check the Tour Dates category for more.
RINGO STARR & HIS ALL-STAR BAND
Ringo Starr & His All-Star Band have added more tour dates to their upcoming tour. "Well, I love to play. I love an audience," Ringo told Pollstar. "This is a known fact. I love the audience, they love me. We have fun on tour. That's what it's all about. I don't do this to be miserable. I have a lot of joy. I get a lot of joy and I just love doing it…..and I'll be doing a lot of peace and love in your city soon, May, June, look me up!" Fall dates include Tucson, Albuquerque, Nashville, Milwaukee, Minneapolis, Chicago, Detroit, Little Rock and more.
ATMOSPHERE
Atmosphere have announced North American headline dates that will be happening during their Summertime 2023 tour with Slightly Stoopid, Sublime with Rome, and The Movement. New dates include Vegas, Tucson, San Antonio, Oklahoma City, Asheville, Buffalo, Portland, Pittsburgh and Atlanta. Dates on the Summertime 2023 tour include NYC-area shows at PNC Bank Arts Center on 8/17 and Jones Beach on 8/26. All dates are here.
DANNY ELFMAN
Last year, Danny Elfman played Coachella with an orchestra, performing a mix of Oingo Boingo songs, his movie and TV scores, and solo work; he then did similar shows at Hollywood Bowl last fall. He's just announced two new dates happening in California in August.
BIG JOANIE
London band Big Joanie were set to return to North America this month with two Brooklyn shows, but unfortunately that tour has been postponed due to a medical emergency. "We can't wait to get out there and play and will announce new dates soon! We're absolutely gutted but health and wellbeing is important. We look forward to seeing you soon and giving you our all."
SUM 41
After releasing their new double album Heaven :x: Hell and going on a TBA headlining world tour, Sum 41 will call it quits after 27 years.
GIN BLOSSOMS / SUGAR RAY / TONIC / FASTBALL
Gin Blossoms and Sugar Ray have announced a co-headlining summer tour that also features fellow '90s groups Tonic and Fastball. The two NYC-area shows on the tour — Long Island's The Paramount on September 12 and Montclair, NJ's Wellmont Theater on September 13 — are without Sugar Ray.
UNION POOL SUMMER THUNDER 2023
Union Pool's long-running, much-loved Summer Thunder series returns for free shows on the venue's back patio every Sunday afternoon in June, July and August. The first half of the lineup is out now.
GOUGE AWAY
Florida post-hardcore band Gouge Away have announced a new album and a tour that includes dates with Slow Fire Pistol, Thirdface, PeZ, and more
DUMMY / FACS
California motorik shoegazers Dummy will be on tour this summer, including headline shows at dates with FACS. Those include stops in Boise, Tacoma, Seattle, Portland, Sacramento, San Francisco, Los Angeles and San Diego.
LINGUA IGNOTA
Kristin Hayter is retiring her Lingua Ignota project this year; she went on what she said was her final North American tour in 2022, and had dates in Europe scheduled for later this month. Those have now been cancelled, however, due to a spinal injury.
BARRY MANILOW
Barry Manilow's upcoming run at NYC's Radio City Music Hall on May 31 – June 4 now has more strings, horns and other instruments as he'll be backed by a 50-piece orchestra.
ZZ TOP
ZZ Top will be on tour with Lynyrd Skynyrd this summer and have added a few headline dates as well, including Port Chester's Capitol Theatre on September 6. That's just a few dates before their show with Lynyrd Skynyrd on PNC Bank Arts Center on September 10. Head here for all ZZ Top dates.
JOHN MALKOVICH / THE MUSIC CRITIC
John Malkovich will star in The Music Critic on a limited tour of the United States this fall, having previously performed the play abroad. The play was created and conceived by Aleksey Igudesman and features compositions by Bach, Mozart, Beethoven, Chopin, Brahms, Schumann, Debussy, Prokofiev, Ysaÿe, Kancheli, Piazzolla and Igudesman.
—
Check our Tour Dates category for more.