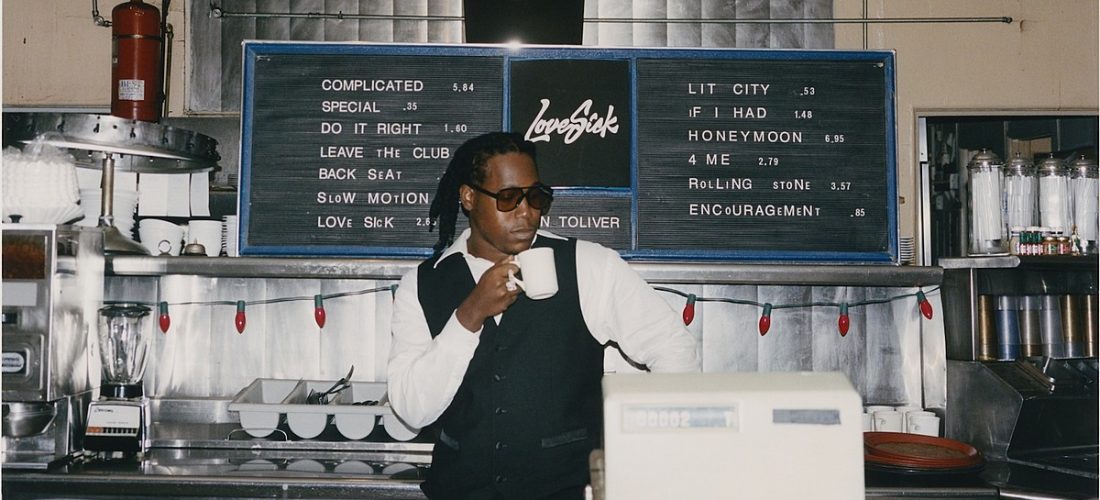 THE NEW PORNOGRAPHERS
Having just released their excellent new album Continue as a Guest, The New Pornographers have announced West Coast tour dates, hitting San Diego, L.A., San Francisco, Sacramento, Eugene, Vancouver, Portland, Seattle, Boise, and Salt Lake City in November, all with Finom opening. They'll be in NYC much sooner at Brooklyn Steel on May 17 with Wild Pink. All dates are here.
THE ATLANTIC INITIAL SCHEDULE
The Atlantic is a new club next door to the 9:30 Club designed as an exact replica of the original 9:30 Club (minus the smell). It opens in May and the first 44 shows — featuring Foo Fighters, Spoon, Pixies, Luna, P-Funk, and Yo La Tengo — are all $44.
JASON ANDERSON
Indie singer/songwriter Jason Anderson (Tracks, Wolf Colonel, etc) stayed prolific throughout the pandemic, and now he's announced his first tour in three years, including a show at Brooklyn's Union Pool on April 26.
AROOJ AFTAB / VIJAY IYER / SHAHZAD ISMAILY
Arooj Aftab, Vijay Iyer and Shahzad Ismaily are taking their transportive new album Love in Exile on tour this year (we just caught it at Big Ears) and they've just announced details of the NYC show, happening September 14 at Town Hall. All dates are here.
CALIFONE
Indie vets Califone have shared the folky, shambolic title track of their upcoming album Villagers, and they also announced some shows with Max Knouse, including Brooklyn's Union Pool on June 16.
W.I.T.C.H.
Zamrock legends W.I.T.C.H. just announced their first album in 39 years and will be on the road this summer with Death Valley Girls and Abraxas.
CONWAY THE MACHINE
Prolific Griselda rapper Conway The Machine has announced a spring tour. He'll be out with Sauce Walka and Jae Skeese starting on May 26 in Chicago, and running through June 28 in Detroit.
DON TOLIVER / PI'ERRE BOURNE
Hip-hop soul artist Don Toliver announced Thee Love Sick Tour 2023, featuring Pi'erre Bourne and special guests. The 17-city tour kicks off on June 18 in Denver with stops across North America in Toronto, New York (The Theater at Madison Square Garden on June 29), Houston, Los Angeles and more.
PANSY DIVISION
Queer punk icons Pansy Division will be on tour through the fall, including stops in Milwaukee, Chicago, Porland, Seattle, Philly, Baltimore, NYC (TV Eye on 11/18) and more.
THURSDAY
To celebrate the 20th anniversary of their album War All The Time, Thursday will play it live on a boat in NYC.
YOUTH LAGOON
Youth Lagoon has also announced a North American tour, his first in eight years. The first leg kicks off in July, seeing Trevor travel the Midwest, and including his appearance at Pitchfork Fest. The tour continues in September with support from urika's bedroom.
WARPAINT
Warpaint will be on the road this summer opening for a few East Coast dates of the Postal Service / Death Cab for Cutie tour, and they've just announced a few headline shows as well.
VAPORS OF MORPHINE
Vapors of Morphine, the band made up of Morphine saxophonist Dana Colley, multi-instrumentalist Jeremy Lyons and drummer Tom Arey, have just announced new album Fear & Fantasy, that will be out September 24 via Schnitzel Records. Check out a track below. They'll also be on tour this fall, including a NYC show at Mercury Lounge on 10/24. Tickets will be on sale soon.
OBLIVION ACCESS
Austin festival Oblivion Access has added some new artists to its 2023 edition, which happens June 15-18 in multiple venues in the Red River Cultural District.