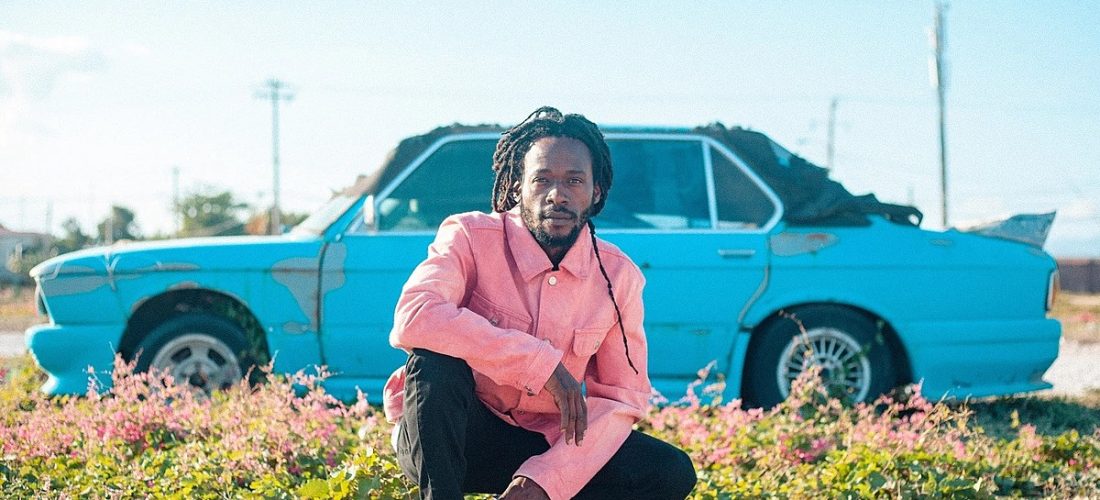 Here's a roundup of recent tour news. Check the Tour Dates category for more.
M83
M83 will be back in North America this fall for West Coast / Southwest dates in support of new album Fantasy, including Tacoma, Eugene, Saratoga, Los Angeles, Del Mar, Las Vegas. Those are all ahead of their appearance at ACL Fest.
JOCKSTRAP
UK duo Jockstrap have announced fall tour dates surrounding their appearance at San Francisco's Portola festival, hitting L.A., San Diego, Las Vegas, Phoenix, Denver, SLC, Atlanta, New Orleans, Houston and Dallas. They've also got dates surrounding Pitchfork fest in July, including two NYC shows.
X / THE ENGLISH BEAT
L.A. punk icons X have added more dates to their summer tour, including Salem, SLC, Denver, Ft Collins, Dallas, Houston, and Austin. That run includes dates with The English Beat and James Intveld. Before that they'll be on the East Coast with Squirrel Nut Zippers, including a NYC show at Palladium Times Square on June 30. All dates are here.
TREE / DEATH RAY VISION
Boston hardcore vets Tree are back in action and have a couple dates in June: a hometown show on June 23 at Race Street Live at Gateway City Arts with Death Ray Vision, Medicated Savage, Hero And The Horror, and Carried By VI; and a Brooklyn show at The Kingsland on June 24 that's also with Death Ray Vision.
JEFF ROSENSTOCK / SIDNEY GISH / GLADIE
Jeff Rosenstock has just released his first proper single in three years, and announced a tour with Sidney Gish & Gladie on one leg and Small Crush on the other. There's a BrooklynVegan presale for every date of the tour.
JACKSON BROWNE
Jackson Browne has added more shows to his summer tour, including a four-show run at NYC's Beacon Theatre on August 22, 23, 25 & 26.
SARAH SQUIRM
Comedian Sarah Sherman (aka Sarah Squirm) had announced a run of summer shows while she's on vacation from SNL, and she's now added new some new dates. They include Raleigh (for Hopscotch Fest), Burlington, Brooklyn, and Washington DC.
50 CENT / BUSTA RHYMES / JEREMIH
50 Cent will be on The Final Lap Tour 2023 — which celebrates the 20th anniversary of Get Rich or Die Tryin' — starting in July, and he's just added more dates, including second shows in Montreal and Brooklyn, along with new stops including Baltimore, Toronto, Brooklyn, Holmdel (NJ) and Irvine (CA).
MEN I TRUST / TOPS
Men I Trust announced a fall tour, running through October and November in the US, with support from TOPS. "In 2024, we plan on doing a slower year, tour-wise, to focus on writing the next album," they say. "So if you want to see us in the near future, this tour is your best bet!"
MUSTARD PLUG (DATES WITH TOASTERS & MORE)
Ska vets Mustard Plug have a busy spring, summer and fall, with shows in Toronto, Chicago, Cleveland, Seattle, Portland, L.A., San Diego, Gainesville's The Fest, St. Louis, and more., including runs with The Toasters and Big D & The Kids Table.
JESSE ROYAL
Reggae artist Jesse Royal has North American dates starting this weekend at Monterey, CA's Cali Roots Fest, and from there hitting Chicago, Rhode Island, Winooski, Hampton Beach, DC, NYC (SOB'S on 6/11), and then back to California for shows in Costa Mesa and Grass Valley.
BUFFALO DAUGHTER
Japanese trio Buffalo Daughter are celebrating their 30th anniversary this year, and are currently on tour in North America promoting some new album reissues.
MAL BLUM / VIAL / JOHN-ALLISON WEISS
Mal Blum will be on tour in July with VIAL and John-Allison Weis, with stops in Chicago, Columbus, Pittsburgh, DC, Brooklyn (The Meadows on 7/13), Philly, Boston, Portland (ME), Seattle, Portland (OR), Sacramento, San Francisco, and Los Angeles.
MAKER PARK RADIO'S 6-YEAR ANNIVERSARY MUSIC & ART FEST W/ KEVIN DEVINE, THUS LOVE, MORE
Mark Park Radio is celebrating its sixth anniversary with a party/festival in Staten Island on July 28 at Maker Space NYC (450 Front St) with performances by Kevin Devine, Geese, THUS LOVE, Gift, and Vega Maestro.
DAMIEN JURADO / LILLY 
Damien Jurado has announced "The End of Summer Tour" which has him out with Lilly Miller in September. Dates begin in Boston on 9/6 and wrap up in Oklahoma City on 9/28 with stops in Philly, Brattleboro, DC, Athens, Asheville, Woodstock and more.
LE GUESS WHO? 2023 LINEUP
Utrecht, NL's unique-in-all-ways festival happens November 9-12 with guest curators Heba Kadry, Nala Sinephro, Slauson Malone 1 and Stereolab, and lots more. Check out the initial lineup.
ROOSEVELT
German electronic artist Roosevelt recently announced his signing to Counter Records/Ninja Tune, and now he's shared his first single for the label and announced a tour.
SNAPCASE
Buffalo metalcore legends Snapcase were recently announced for Riot Fest and AVAIL's Over The James fest, but first they'll play a headlining show at NJ's Crossroads on July 28.
—
Check our Tour Dates category for more.