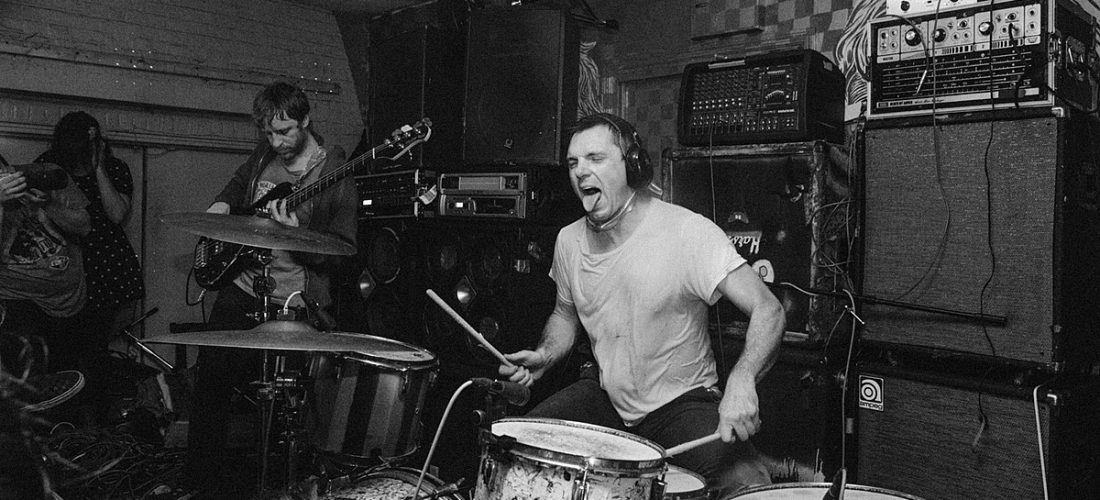 Here's a roundup of recent tour news. Check the Tour Dates category for more.
LIGHTNING BOLT
Noise-rock duo Lightning Bolt, who just reissued their albums Oblivion Hunter and Earthly Delights on vinyl, will be on a tour of the South in April, hitting Atlanta, Tampa, Orlando, Jacksonville, New Orleans, Houston, Dallas, San Antonio, and Austin. All dates are here:
Apr. 6 – Atlanta, GA – Aisle 5
Apr. 7 – Tampa, FL – Crowbar
Apr. 8 – Orlando, FL – The Social
Apr. 9 – Jacksonville, FL – Sun Ray Cinema
Apr. 11 – New Orleans, LA – Gasa Gasa
Apr. 12 – Houston, TX – Warehouse Live Studio
Apr. 13 – Dallas, TX – Andy's Bar
Apr. 14 – San Antonio, TX – Vibes Underground
Apr. 15 – Austin, TX – Parish
BRAID
Emo legends Braid are back! (Back again.) This time, it's a tour to celebrate the 25th anniversary of their most-loved and most-influential album, 1998's Frame & Canvas.
THE POSTAL SERVICE / DEATH CAB FOR CUTIE
The Postal Service and Death Cab for Cutie's joint tour celebrating the 20th anniversary of Give Up and Transatlanticism begins in September, and they've added more dates to the tour, as well as announcing Warpaint, The Beths, Built to Spill, and Iron & Wine as openers on select dates.
AROOJ AFTAB, VIJAY IYER, AND SHAHZAD ISMAILY
Arooj Aftab, Vijay Iyer, and Shahzad Ismaily release collaborative album Love in Exile on March 24, and will kick off a tour at Knoxville's Big Ears festival.
SPEED
Australian hardcore band Speed made their much-talked-about US debut at Sound and Fury last year, and then announced that they'll make their NYC debut at their label Flatspot Records' now-sold-out Flatspot World showcase in Brooklyn this April. Now they've announced their first-ever North American tour, beginning right after Flatspot World.
OUTBREAK FEST
More artists have been announced for the UK's hardcore-focused Outbreak Fest, including co-headliners Bane, plus Militiare Gun, Defeater, Fury, Buggin, Narrow Head, Restraining Order, T.S. Warspit, and Pest Control.
NANNA (OF MONSTERS AND MEN)
Of Monsters And Men vocalist Nanna has announced her debut solo LP, How To Start A Garden, due out May 5, and she'll be on tour this summer with support from Indigo Sparke.
MARYLAND DEATHFEST
Maryland Deathfest has added more artists to their 2024 lineup (there's no 2023 edition), including Cryptopsy (performing Blasphemy Made Flesh), Gorguts, Beheaded, Derketa, Goat Haemorrhage, Imperialist, Incinerate, Intestinal Disgorge, Noisy Neighbors, Sissy Spacek, Triac and Vermin Womb. MDF24 happens May 23-26 and the lineup also features 349, AHAB, Bloodbath, Coffins, Mortuary Drape, Primordial, Yellow Eyes, Grave, Aura Noir, Vomitory, Sacrifice, Tankard, Defleshed, Archgoat, and more.
CHAINED TO THE BOTTOM OF THE OCEAN
Massachusetts' hard-to-define heavy band Chained to the Bottom of the Ocean (who are named after a Thou song) will follow their 2022 EP I Tried Catching You But You Fell Through Me with a new full-length album, Obsession Destruction, on May 12 via Redscroll Records, and have upcoming shows with The Acacia Strain and more.
REMEMBER SPORTS
Remember Sports have announced a sprawling North American tour coming up this spring and summer, with support from The Ophelias, Alexalone, and 2nd Grade, varying by show.
MAHA FESTIVAL
Omaha's Maha Festival happens July 28 & 29 and the lineup includes Big Thief, Turnstile, Alvvays, The Beths, Black Belt Eagle Scout, and more.
DEATH VALLEY GIRLS
Death Valley Girls' new album Islands in the Sky is out today via Suicide Squeeze, and they'll be on tour after SXSW.
SANTA TERESA FESTIVAL
Canada's Santa Teresa Festival returns to Sainte-Thérèse, Quebec from May 12-14, with shows in downtown bars and free shows as well. It's an all-Quebec lineup headlined by Men I Trust, Vulgaires Machins, CKay, and more. Tickets and the full lineup are here.