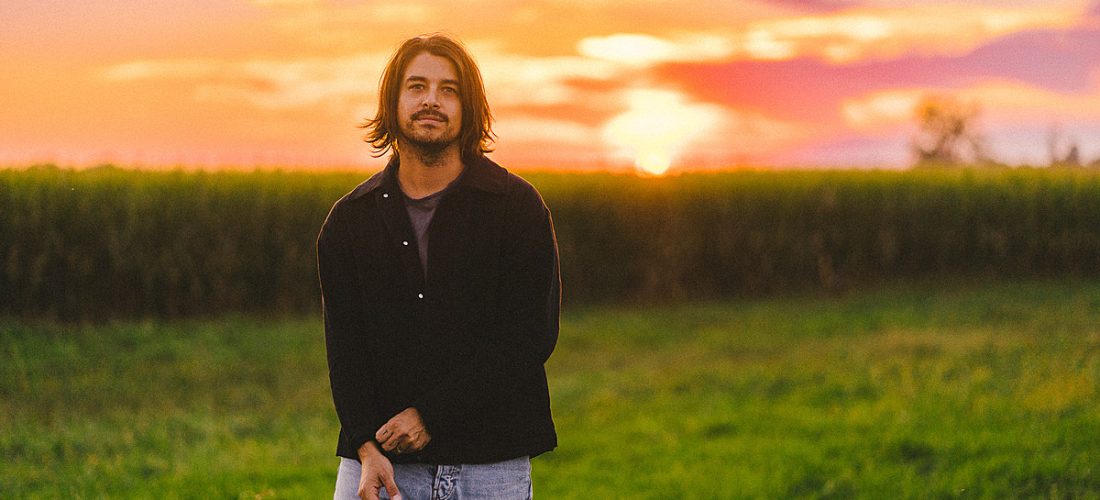 Here's a roundup of recent tour news. Check the Tour Dates category for more.
MATTHEW LOGAN VASQUEZ (DATES WITH HEARTLESS BASTARDS)
Delta Spirit's Matthew Logan Vasquez will be supporting his most recent solo album, As All Get Out, on tour this spring and summer, including a headlining tour that hits NYC on May 17 at Baby's All Right, as well as dates opening for Heartless Bastards. Head here for his full schedule.
THE HOLD STEADY
The Hold Steady are touring in support of their new album and have two NYC shows in May, one of which includes a talk with Seth Meyers. They've also announced their annual Massive Nights holiday run at NYC's Brooklyn Bowl.
MAN ON MAN (RODDY BOTTUM)
Man on Man, the duo of Roddy Bottum (Faith No More, Imperial Teen) and Joey Holman, have announced a new album, Provincetown, and will tour for it this summer, starting in NYC with a show that also celebrates Bottum's birthday.
CATERWAUL 2023 (FLIPPER, CHILD BITE, MORE)
Flipper (with Cows vocalist Shannon Selberg), Child Bite, Whores, Nerver, Kal Marks, Couch Slut, Microwaves, Wailin Storms, Cherubs, Rid of Me, and more are playing Minneapolis noise rock fest Caterwaul that happens May 26 – 29 at various venues. Tickets and full details here.
LIFE OF AGONY
Life of Agony have been celebrating the 30th anniversary of their debut album on tour this year, and they'll keep it going with new dates in August.
JELEEL!
Rhode Island rapper JELEEL! is gearing up to release his debut album Real Raw! this spring, and he just announced that he'll support it with a tour that hits NYC on June 14 at Market Hotel.
HANNAH JADAGU
Hannah Jadagu will be out on the road this fall supporting her debut LP for Sub Pop, Aperture, with an NYC record release show ahead of those dates, in May.
BOSTON CALLING 2023
Boston Calling returns to Harvard Athletic Complex on Memorial Day Weekend, May 26-28, and they've just announced set times.
THE WONDER YEARS' LONELIEST PLACE ON EARTH FEST
The Wonder Years are celebrating the 10th anniversary of their landmark 2013 album The Greatest Generation by playing it in full at their own Philly festival, Loneliest Place On Earth, which goes down September 9 outdoors at Franklin Music Hall. They've also put together an amazing lineup for the fest, including Origami Angel, Laura Stevenson, Sweet Pill, Anxious, Kississippi, and Action/Adventure.
OMERTA
Houston nu-metalcore maniacs Omerta have announced a tour with Florida alt-metallers Moodring and Louisville death metallers Gates To Hell. It's billed as "an open invitation to committing acts of violent art," and it hits the Midwest and East Coast this June before wrapping up in Omerta's hometown.
OSU FEST
NYC metal and hardcore festival OSU Fest has its first day this Saturday (4/22) at Trans-Pecos, and they just added a second date happening June 4 at Saint Vitus with Deadform, Vicious Blade, Funeral Leech, Savage Pleasure, and more.
FAMILY DINNER
Long Island's Family Dinner have signed to Other People Records (Gleemer, Modern Color, etc), and are working on their debut album for the label. They'll also be on tour.