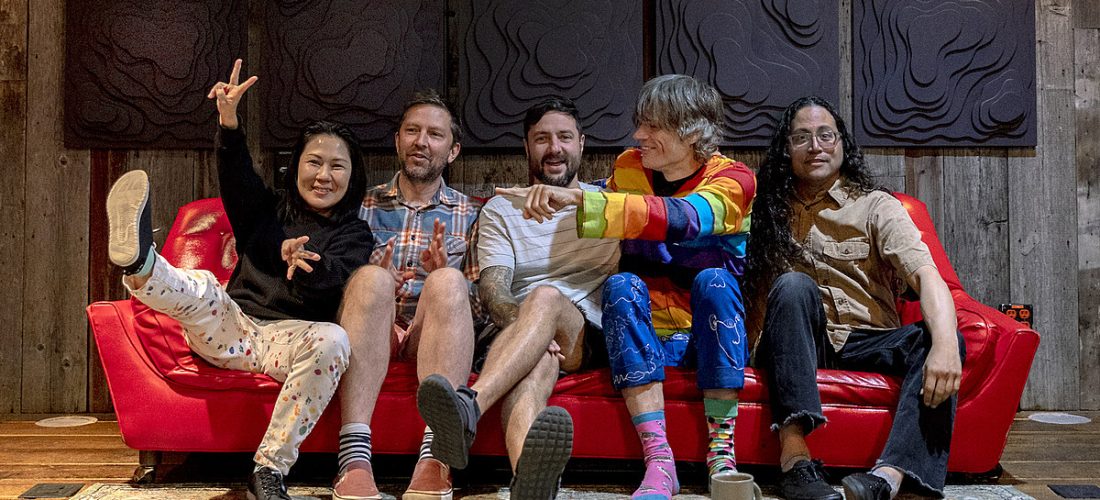 Here's a roundup of recent tour news. Check the Tour Dates category for more.
DEERHOOF
Deerhoof continue to tour for this year's Miracle-Level and have announced September dates, including Pittsburgh, Nashville, Baltimore and more. They'll also be in the UK in August and Europe this fall, All dates are here and check out their new video for "And the Moon Laughs":
NEIL YOUNG
Neil Young has announced dates for his "Coastal Tour" that has him playing solo at (mostly) theaters along the West Coast in July, with a setlist of songs he's rarely played.
GEORGE CLANTON / FROST CHILDREN
Electronic producer George Clanton will be on the road this fall with Frost Children and Death's Dynamic Shroud. Stops include Vegas, Seattle, Boise, Minneapolis, Chicago, Toronto, Boston, DC, Atlanta and more.
JONATHAN RICHMAN
When he's not hanging out in his hometown of Chico, playing guitar on the street, Jonathan Richman is on tour.
JOHN OLIVER / SETH MEYERS
With their respective TV shows on hold due to the writers strike, John Oliver and Seth Meyers are doing a few stand-up dates together and they've added more, including a second NYC show at Beacon Theatre on August 18. All dates are here.
BIOHAZARD
Biohazard's classic lineup, featuring vocalist and bassist Evan Seinfeld, made its live return in the US last month Milwaukee Metalfest, and they have more shows coming.
MADELINE KENNEY
Madeline Kenney will release her fourth album, A New Reality Mind on July 28 via Carpark and she'll be on tour as well.
LURK / PUBLIC OPINION
Chicago's post-hardcore-ish punks LURK are hitting the road with Denver's hardcore-infused garage punks Public Opinion, including NYC-area shows at Massapequa VFW on 7/21 at The Broadway on 7/22.
MY MORNING JACKET'S ONE BIG HOLIDAY
My Morning Jacket are bringing their One Big Holiday concert vacation back for 2024, happening at Riviera Maya, Mexico's Hard Rock Hotel & Unico on April 4-8. My Morning Jacket headline, playing three full shows, and the lineup also features The War on Drugs, Courtney Barnett, The Walkmen, Alvvays, Angel Olsen, Poolside (doing a DJ set and a full band show), Futurebirds (playing two sets), Scott McMicken and The Ever-Expanding, and Shabazz Palaces.
CULTIVATE FEST
Riot Fest and Turnstyle Productions are launching a new music and cannabis fest in Chicago, Cultivate Festival, happening on August 25-27 at The Nursery, a new outdoor venue in the West Loop. The lineup includes GZA with The Funky Nomads (performing Liquid Swords), Murphy's Law, Earthless, Brant Bjork, Graveyard (their only US performance this year), The Pharcyde, Crumb, Mac Sabbath, Julian Marley and the Uprising, and more.
BRENT COBB
Brent Cobb will release a new album, 'Southern Star,' on September 22 via Ol' Buddy Records/Thirty Tigers, and he's got tour dates running through the fall.
SAMPHA
We've been hearing Sampha appear on songs from the likes of SBTRKT, kwes., Speakers Corner Quartet, Kendrick Lamar, and more over the last year or so, but it's been a while since he released his debut LP, 2017's Process. Still no word on a follow-up, but he's announced shows in Brooklyn and London that he's calling "Satellite Business."
—
Check our Tour Dates category for more.