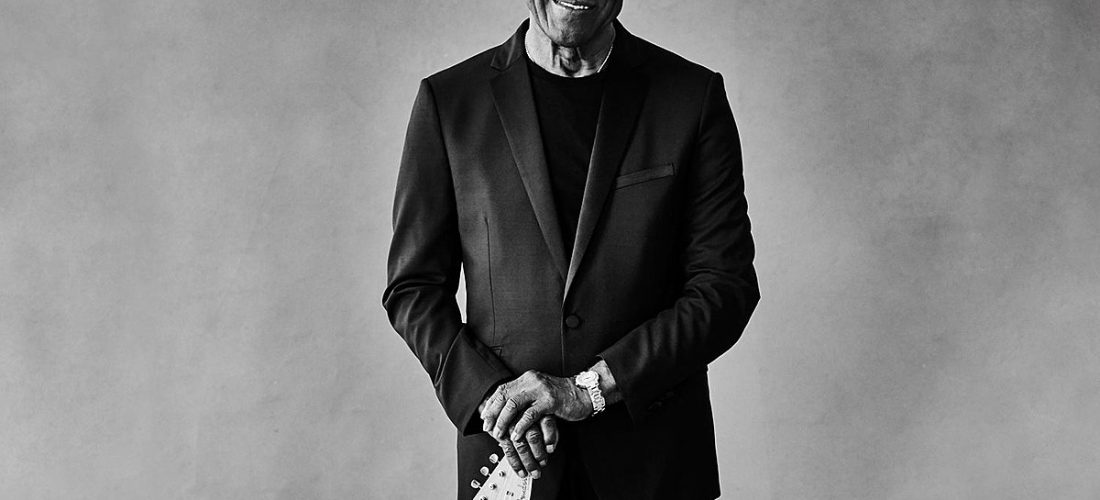 Here's a roundup of recent tour news. Check the Tour Dates category for more.
BUDDY GUY
Blues icon Buddy Guy, who turns 87 in July, is currently on his Farewell Tour, that will have him out through the summer. That includes a NYC show at Central Park SummerStage on June 18 that's part of the 2023 Blue Note Jazz Festival. All dates are here.
THE SOUL REBELS (NYC W/ BLACK THOUGHT)
New Orleans hip hop, funk-brass ensemble The Soul Rebels are on tour this spring and have lined up something special for their two shows at NYC's Brooklyn Bowl on March 24 & 25: Black Thought of The Roots joins the band on Night 1 and Elle Varner joins on Night 2. They've also got a hometown run in April where they'll be joined by Rakim, Big Freedia and more. All dates are here.
SHYGIRL
Shygirl begins the North American leg of her tour supporting her fantastic 2022 debut album, Nymph, next week. It includes NYC shows at Webster Hall on April 8 and 9, and she's added an additional late show on 4/8, which is billed as "Club Shy." ("a club experience curated by me!").
NEW COLOSSUS FEST
NYC's New Colossus Fest gets underway tonight, with 130 acts from around the world descending on the Lower East Side and East Village now through Sunday. Check out our guide to the fest.
TOMMY TIERNAN
Irish comedian Tommy Tiernan, who you might also know as Gerry on Derry Girls, has announced North American dates for his latest standup show, "Tomfoolery."
FURNACE FEST BENEFIT BASH
Furnace Fest has announced a Benefit Bash to help raise money for the historic Sloss Furnaces where the festival takes place. It goes down on June 17 with Darkest Hour, The Acacia Strain, Integrity, Maylene & the Sons of Disaster, Left to Suffer, Capra, and more.
BRUTUS
The great, genre-blurring Belgian heavy trio Brutus are returning to the US this May. They're playing a few festivals (Boston Calling, Sonic Temple, and Welcome to Rockville), doing a run with Converge and Frail Body, and wrapping things up with a headlining NYC show.
AJJ / OCEANATOR / GLADIE
AJJ have a new album out in May, and they've just announced a tour with Oceanator and Gladie.
STRANGE RANGER
Strange Ranger will hit the road to SXSW this weekend, kicking things off in Brooklyn on Saturday (3/11) at Pageant, with stops in Columbia, SC and Atlanta before reaching Austin. On the other side of the fest, they'll play Little Rock, Memphis, Nashville, Louisville, Pittsburgh, and Philly. Head here for all dates and check out Strange Ranger's new single "Rain So Hard":
NATION OF LANGUAGE / MISS GRIT
NYC synthpop group Nation of Language will join forces with Miss Grit for a fall tour.
PANCHIKO
UK dreampop cult group Panchiko are gearing up to release their first album in 20 years and tour North America, and they've added more dates.
SUSANNA HOFFS (THE BANGLES)
Susanna Hoffs will release her debut novel in April and she's going on a book tour to promote it.
YOB / CAVE IN / PALLBEARER
Doom/sludge lifers YOB have announced a tour with two amazing openers, Cave In on the first leg and Pallbearer on the second. It surrounds YOB's appearances at Modified Ghost Festival, Northwest Terror Fest, and Oblivion Access.
MY LIFE WITH THE THRILL KILL KULT / ADULT. / KANGA
The "Evil Eye Tour" has My Life With the Thrill Kill Kult playing their "classic hits from 1987 – 1997" with ADULT. and KANGA along for the wild ride. Dates include spring West Coast shows around the Sick New World Festival and they'll hit the rest of the country in the fall.
KELLY MORAN
Composer and synth-spert Kelly Moran will perform "Tin Drum: Medusa" on four Consecutive Saturdays at Pioneer Works in Brooklyn (March 25, April 1, 8 & 15) that is in conjunction with the space's exhibition "Tin Drum: Medusa and Aura Rosenberg: What Is Psychedelic." Details: "In dialogue with an original score by Ryuichi Sakamoto, acclaimed pianist and composer Kelly Moran will activate Tin Drum: Medusa through a live, durational performance series. The artist will perform on Yamaha's Disklavier ENSPIRE PRO reproducing grand piano throughout the course of six hours." Says Kelly, Learn more about this unique residency here.
BILLY NOMATES CANCELS NORTH AMERICAN DATES
UK artist Billy Nomates was set to make her North American live debut this spring with shows in NYC, Toronto, Chicago and L.A. Unfortunately she's decided to cancel the tour. "It's with a heavy heart & sincere apologies that i announce the cancellation of my us and canada dates this may," she wrote on Instagram. "This hasn't been an easy decision, but it is multi layered between personal and financial the visa situation for smaller uk bands & artists is a difficult path to navigate. From the bottom of my heart – thankyou for all your ongoing support and patience across the pond – i take none of it for granted. il keep making stuff and sharing my upcoming eu and uk tour. i hope to come to be in the us and canada in the non too distant future. til then, big love."
POP MONTREAL
Pop Montreal has announced the initial lineup for its 2023 edition of the festival, including Bonnie 'Prince' Billy, Tangerine Dream, Dr. Cornel West, Hand Habits, Ratboys, and more.
JOYSTICK / FLYING RACCOON SUIT
Two great modern ska-punk bands (who share members), Joystick and Flying Raccoon Suit, are heading out on a co-headlining tour together of the Midwest and Northeast this May.
BOURBON & BEYOND 2023
Louisville's Bourbon & Beyond fest has announced its 2023 lineup, including The Killers, The Black Keys, Bruno Mars, Brandi Carlile, and more.
THE SLACKERS
NYC ska vets The Slackers have a bunch dates coming up this year, including Punk Rock Bowling, Flogging Molly's cruise, This Is Not Croydon Fest, and shows with Fishbone, Faintest Idea, The Abruptors, and more, and have just added a Rocks Off Concert Cruise in NYC.