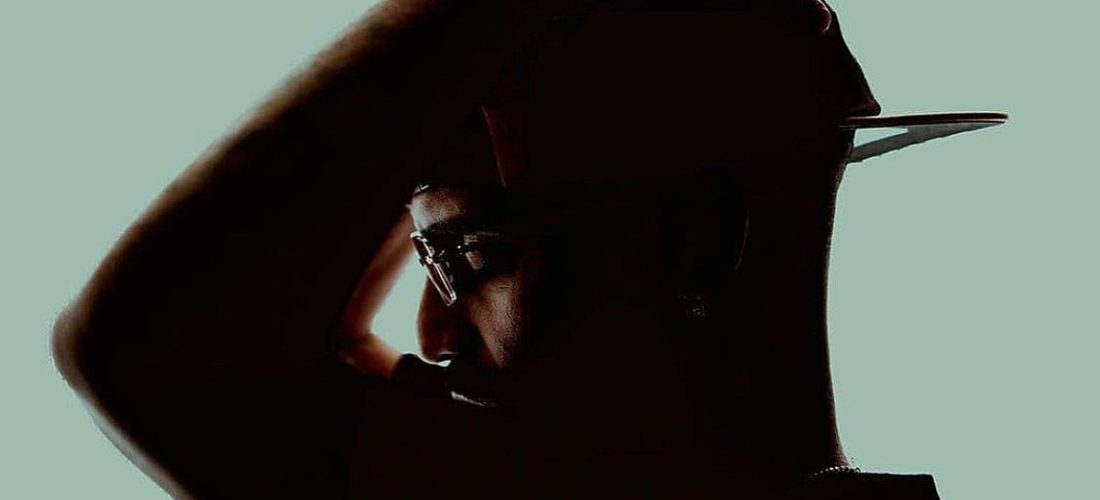 Here's a roundup of recent tour news. Check the Tour Dates category for more.
ARCÁNGEL
Puerto Rican Latin trap artist Arcángel has announced the Just in Time Tour, which kicks off August 26 in Rosemont, IL and from there hits Houston, Oakland, San Diego, Los Angeles, DC, NYC (Barclays Center on 9/22), Boston, Miami, and more.
BIG BOI
ATL icon Big Boi will be on the road this spring and summer starting later this month with High Water Festival.
SZA
SZA will be back out on the road in North America this fall with 21 new shows supporting last year's fantastic SOS.
LOVE AND ROCKETS
Love and Rockets have announced more North American reunion dates, adding shows in the Midwest, Southwest and East Coast, making for their most extensive tour since 1999.
STING
Sting has announced North American dates of his My Songs tour, playing Toronto, Boston, Colorado's Red Rocks, Salt Lake City, Vancouver, three stops in California (Concord, San Diego, Los Angeles), Phoenix and Rogers, AR. Head here for all upcoming Sting dates.
FOO FIGHTERS / THE BREEDERS
Foo Fighters have announced more tour dates for 2023, including some shows with one of Nirvana's biggest influences, The Breeders.
THE HIVES
Are The Hives gearing up to release their first new album in 10 years? It looks that way. We should know in May when the Swedish band play very intimate NYC and L.A. shows.
DAVID CROSS
David Cross has announced fall dates of his Worst Daddy in the World tour. UK shows are sandwiched between East Coast US dates (including Long Island's Paramount on 9/7) and West Coast dates in October, including Boise, Spokane, Santa Fe, Tucson and more. Summer dates include two NYC shows at Irving Plaza on June 24 & 25.
MR BUNGLE / BATTLES
Mr. Bungle returned in 2020 with original members Mike Patton, Trevor Dunn, and Trey Spruance, joined by thrash legends Scott Ian (Anthrax) and Dave Lombardo (Slayer), and that lineup played a few reunion shows early that year before lockdown, and then released The Raging Wrath Of The Easter Bunny Demo, a newly-recorded version of their thrashy 1986 demo. The 2020 shows included NYC, but they've now announced their first East Coast tour since 2000, with support from Battles (whose drummer John Stanier also plays alongside Mike Patton and Trevor Dunn in Tomahawk).
LIL BABY / GLORILLA / THE KID LAROI
Lil Baby has announced the "It's Only Us tour" which has him out with with GloRilla and The Kid Laroi, plus Gloss Up, Rylo Rodriguez, and Hunxho on select dates. There's no NYC show as Lil Baby is playing Governors Ball. All dates are here.
W.A.S.P. / ARMORED SAINT
Metal vets W.A.S.P. have added more dates to their 40th anniversary tour, which is with with Armored Saint. This very extensive trek hits NYC on August 26 at Hammerstein Ballroom.
DETHKLOK / BABYMETAL
Metalocalypse is back — there's a new movie on the way — and the series' on-screen band Dethklok are also doing a 29-date North American co-headlining tour with Babymetal.
WAVVES / CLOUD NOTHINGS
Wavves and Cloud Nothings released a collaborative album back in 2015, and they've shared stages even before that, but now they've announced their first-ever co-headlining tour.
MIYA FOLICK
Miya Folick has added a NYC headlining show during her tour supporting Aly & AJ, playing Public Records on April 24.
ANGEL OLSEN
Angel has also announced the Forever North American tour, kicking off in the fall. She'll play multiple nights in several cities, including San Francisco, Seattle, Chicago, and more. Variable support comes from King Tuff, Kara Jackson, Allegra Krieger, Led To Sea, Nona Invie, Natural Information Society, Joanna Sternberg, and Sluice.
THE STROKES
Angel Olsen will also open for The Strokes at Forest Hills Stadium in August.
BALANCE & COMPOSURE
After breaking up in 2019, Balance & Composure have returned with new music and the announcement of shows for this spring and summer.
JULIA JACKLIN
Julia Jacklin has announced a summer tour that includes select dates with Black Belt Eagle Scout, Macie Stewart, and Kara Jackson, with stops in Cleveland, St. Louis, Asheville, Baltimore, and Woodstock, festival appearances at Pitchfork and Osheaga, and more.
THE MOUNTAIN GOATS
The Mountain Goats have just announced more North American shows in August and October, including NYC, Boston, Los Angeles, San Francisco, Boise, and more.
YO LA TENGO
Yo La Tengo recently wrapped up a tour supporting their great new album This Stupid World, and have just announced more North American dates, which will have them out on the Eastern half of the continent in June.
OHANA 2023
Eddie Vedder's Ohana Festival returns to Dana Point, CA for its 2023 edition on September 29-October 1 at Doheny State Beach. The Killers (on 9/29), Eddie Vedder (on 9/30), and Foo Fighters (on 10/1) headline, and the whole lineup is here.
BONNY DOON
Bonny Doon will soon be on tour in support of their new album, Let There Be Music. This will be their first national go-round in five years and hits NYC at Bowery Ballroom on June 20.
KEVIN MORBY
Kevin Morby will be on tour throughout the UK and Europe this summer, and he has a couple of US shows lined up when he gets back, in late August. He plays Martha's Vineyard festival Beach Road Weekend, then heads to Long Island for a show that's part of the Shine A Light benefit concert series.
SUPERCHUNK / CABLE TIES
Superchunk will close out their summer with a short East Coast tour with Australia's Cable Ties that hits Richmond, Baltimore, Hamden, Woodstock, NYC and more.
LANKUM
Dublin band Lankum will be on tour this fall in support of new album False Lankum. They've added a few more dates, including a second NYC show at Warsaw on September 28. (Their 9/24 show at Bowery Ballroom is sold out.) All dates are here.
QUICKLY QUICKLY (OPENING FOR QUADECA)
quickly, quickly, the project of Oregonian artist Graham Jonson, has announced a new EP titled Easy Listening, due May 26 via Ghostly International, and will be on tour with Quadeca this year.
SPITALFIELD
Chicago emo-popsters Spitalfield's 2003 breakthrough album Remember Right Now turns 20 this year, and the band will celebrate by playing the album in full on tour.
TOVE LO
Tove Lo has announced more dates on her Dirt Femme tour, hitting the East Coast in early September. She'll perform in NYC and Boston before closing the tour with two nights in Washington, DC.
SNÕÕPER
Nashville mutoid art-punks Snõõper will release their debut album Super Snõõper on July 14 via Third Man Records. They have upcoming tour dates, too.