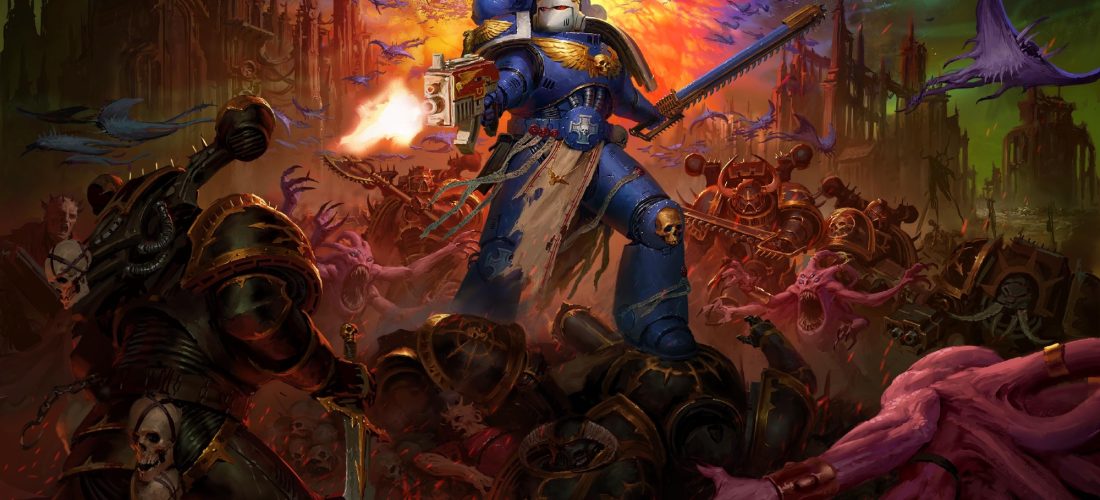 I don't know when I became The Warhammer Guy. My very first experience with the long-running series was through Creative Assembly's high fantasy gem Total War: Warhammer in 2016, and a few years later I got into the sci-fi counterpart — Warhammer 40,000 — through the book recommendations of a lovely work colleague. Since then, that passing interest has mutated into a fervor to match the most devoted of Chaos cultists — and I'm not the only one.
Though I didn't know it, 2016 was a very good time to get into Warhammer. Though the iconic series from Nottingham-based creator Games Workshop started life as a tabletop game in 1983, it's now an umbrella for three worlds — Warhammer 40K's grim vision of the future, its high fantasy counter-part Age Of Sigmar, and the original fantasy series. Despite their difference in setting, they have a few things in common, including a knack for telling stories that are far from black and white: 40K envisions the future of humanity as a race of genocidal fascist occupiers, while the mutated ranks of Chaos are filled with tragic victims who unwittingly fell into the clutches of evil.
Though the world of Warhammer is muddied and nihilistic, one thing is clear: the franchise is currently doing very well for itself. During the Warhammer Skulls livestream that took place today (May 25), we saw Total War — a strategy series once grounded in history — reveal yet another villain that's joining the ranks of its wildly successful Warhammer series. Frontier Developments joined the real-time strategy (RTS) party with Realms Of Ruin, which takes fans to Age Of Sigmar territory but will still, crucially, feature comically oversized hunks beating monsters to death with hammers.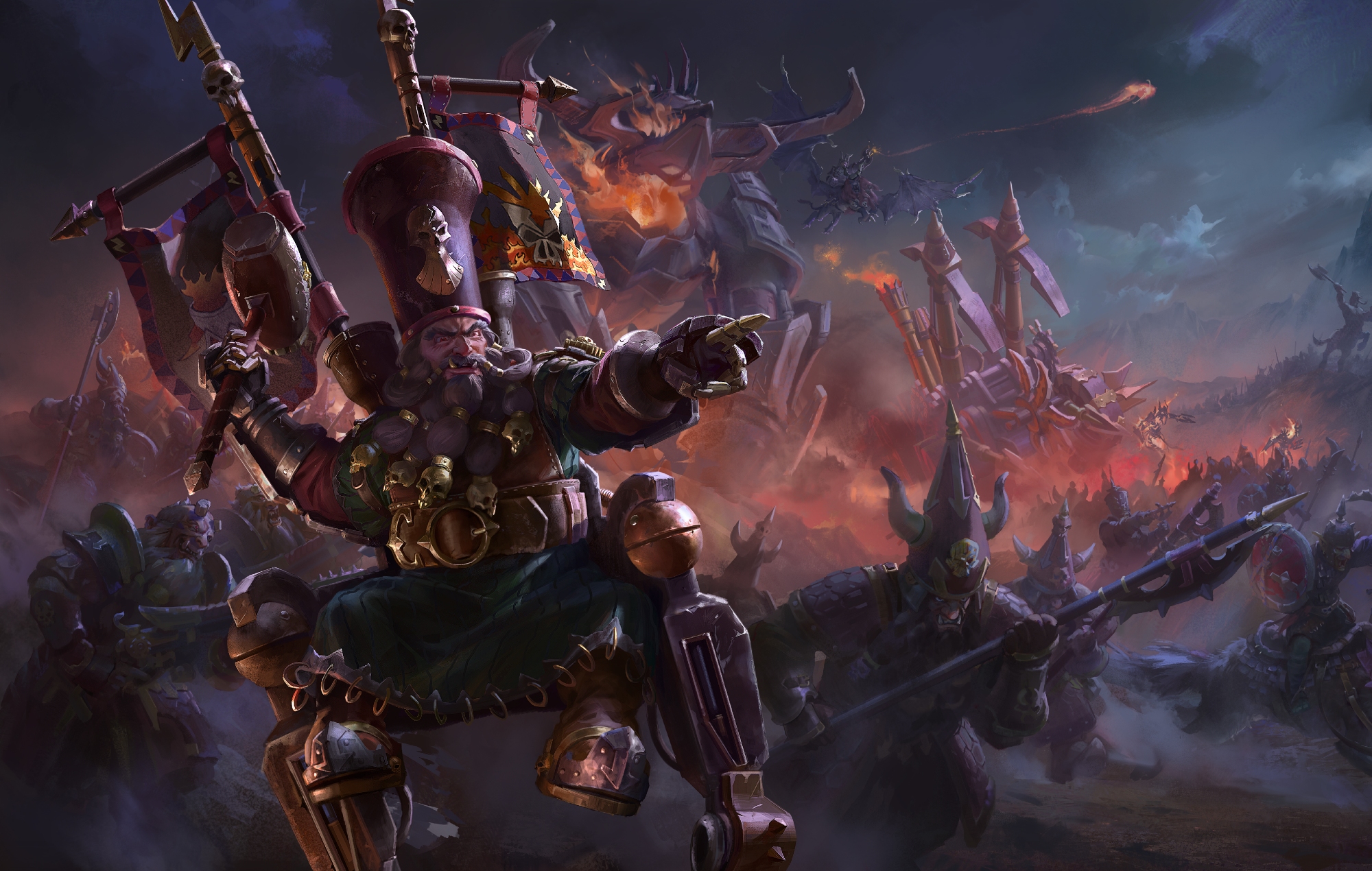 Advertisement
Beyond strategy, Skulls celebrated Auroch Digital turning the series into an ultraviolent Doom-esque retro shooter with Warhammer 40,000: Boltgun, while Owlcat Games revealed a June beta for its upcoming role-playing game Rogue Trader, which will give players a near-unprecedented run at exploring the universe on their own terms. Even Powerwash Simulator is getting in on the action, with a crossover planned that will bring sparkle to 40K's filthy universe.
To cut a long-winded point short, Warhammer is fetch. The latest Skulls showcase proves Warhammer is in a great place, and only seems to be getting bigger. But why now?
For Sandro Sammarco, the principal designer on Warhammer Age Of Sigmar: Realms of Ruin, describes making a real-time strategy in the universe as a "massive opportunity," and says there are many reasons why the series is ripe for studios to explore.
"Games Workshop's fictional universes, including Warhammer Age of Sigmar, offer game developers that amazing advantage of being both wide and deep in terms of their lore — there are so many stories that have already been told, and yet an unlimited number of stories waiting to be told besides."
"In terms of inspiration for gameplay mechanics, or factions, or setting, or storytelling, you have everything you need to build an essential experience for the player," he continued. "It's no surprise that Warhammer has been adapted into such a wide variety of genres, including real-time strategy games. It's a perfect fit."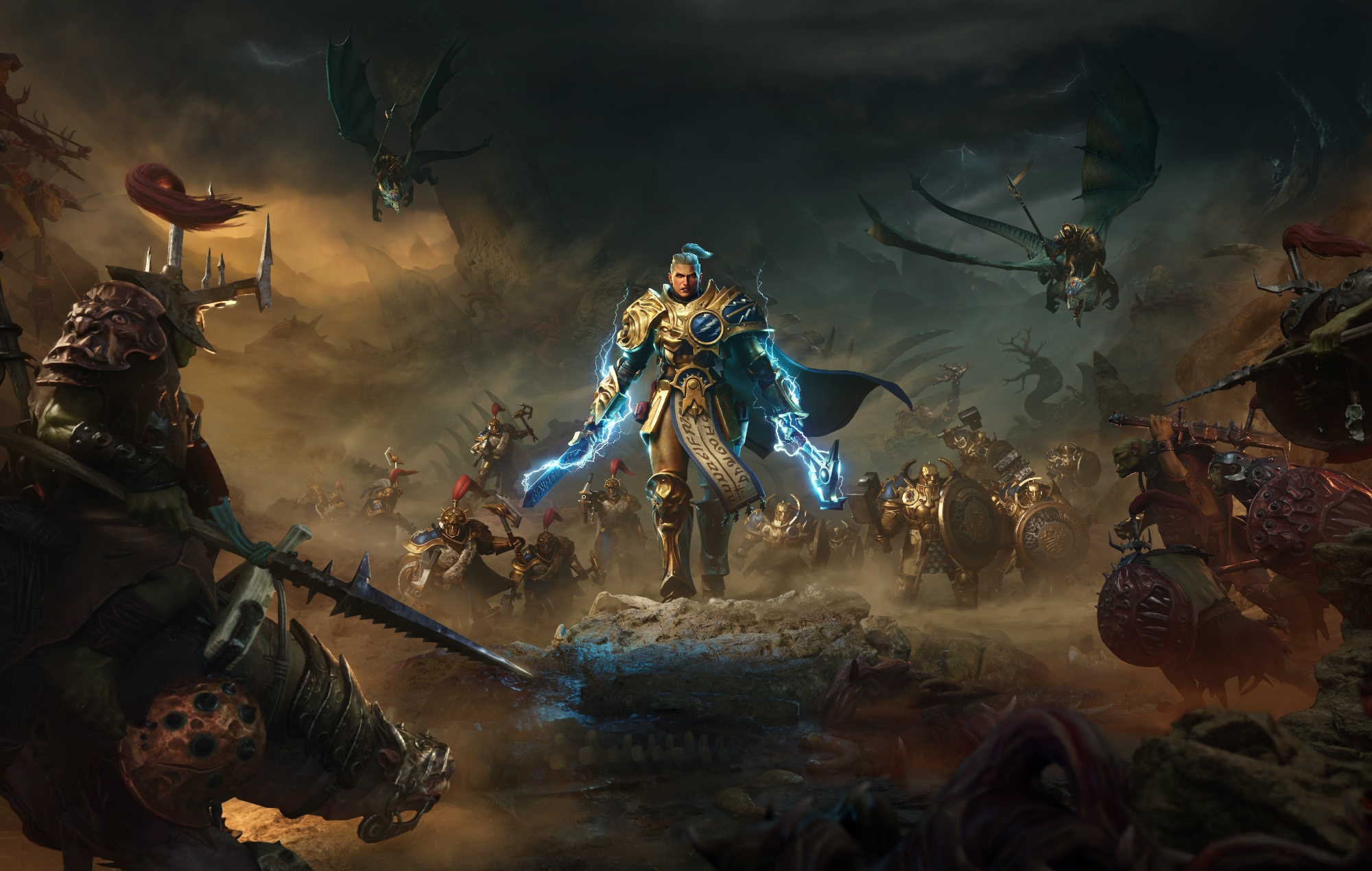 Ant O'Neill, the lead producer for Boltgun, described the decision to work within Warhammer as a "no-brainer".
"The 40K universe is full of a rich tapestry of war, fighting and action: all things that lend themselves strongly to the FPS genre," explains O'Neill. "Warhammer 40,000 is first and foremost a tabletop strategy game, full of units and weapons that fans already own and have painstakingly spent hours in constructing and painting."
Advertisement
"It's so absolutely easy to reach out and pick up your favourite model, plonk it in front of a unit of bad guys and in your head go 'pew pew' while you knock over those enemies with a pudgy little finger," he continues, adding that he "may or may not be speaking from personal experience".
"That's exactly what we've done with Boltgun. We've taken the environment and enemies that people love, and put them into a video game where they can 'pew pew' to their heart's content."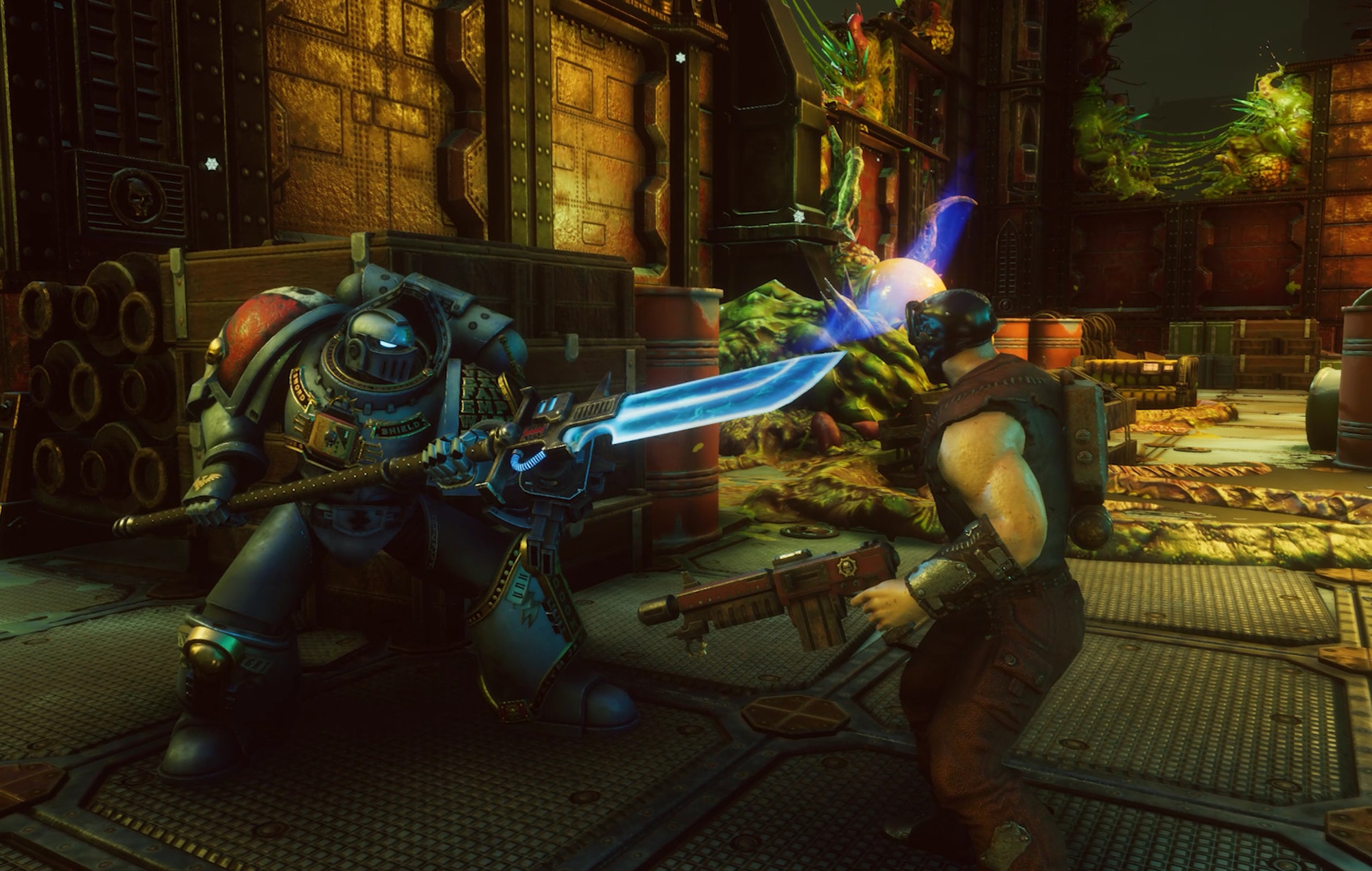 In the case of Warhammer's video games, recent years have seen Games Workshop endorse everything from survival-shooter Darktide, to cardgame Warpforge and surreal football-strategy Blood Bowl. Games Workshop has put more trust in developers' visions, and it's paid off, as there are more avenues into Warhammer than ever.
Through those pathways, fans are discovering heaps of lore that have been worked on since the '80s. SmoughTown, a YouTuber who specialises in breaking down lore for the likes of Elden Ring and Blasphemous, says that although he's held a lifelong interest in Warhammer video games, Total War: Warhammer 2 and 2019's Battlefleet Gothic 2 sparked a deeper appreciation for Warhammer's universe.
"You can tell this is a universe that has been developing its lore for decades," he tells NME, pointing to the large catalogue of books that continue to be released under the Black Library publishing label. "[40K] is just one of the best sci-fi settings of all time."
It's a common theme: nearly every fan that speaks to NME says they have been immersed in Warhammer largely due to its rich lore. As Sammarco touched on, it's the same for game developers: Grant Stewart, Boltgun's lead designer, says Games Workshop's "world of lore", along with "the best monster designs in the world of IP [and] a stable of incredible weapons dating back decades," makes creating games for Warhammer an easy win.
[embedded content]
The job of adapting Warhammer is made easier by the fact that many developers are fans of the world before working on it in an official capacity, with some growing up with the series.
"Capturing the essence of nostalgia for a franchise that's spanned decades could only be done by the committed, die-hard fans of 40K that we have at the studio," says Jess Rutland, a 40K fan that works in business development at Auroch Digital. "It's an adoration that borders on infectious, permeating into the core of everything we do."
Richard Aldridge, the game director for Total War: Warhammer 3, feels the same. "It's amazing to think that I grew up playing with Warhammer miniatures and now I get to bring that fun and enjoyment to millions of players through Total War: Warhammer," he shares. "It's a dream come true that I play a small part in introducing people to this fantastic world!"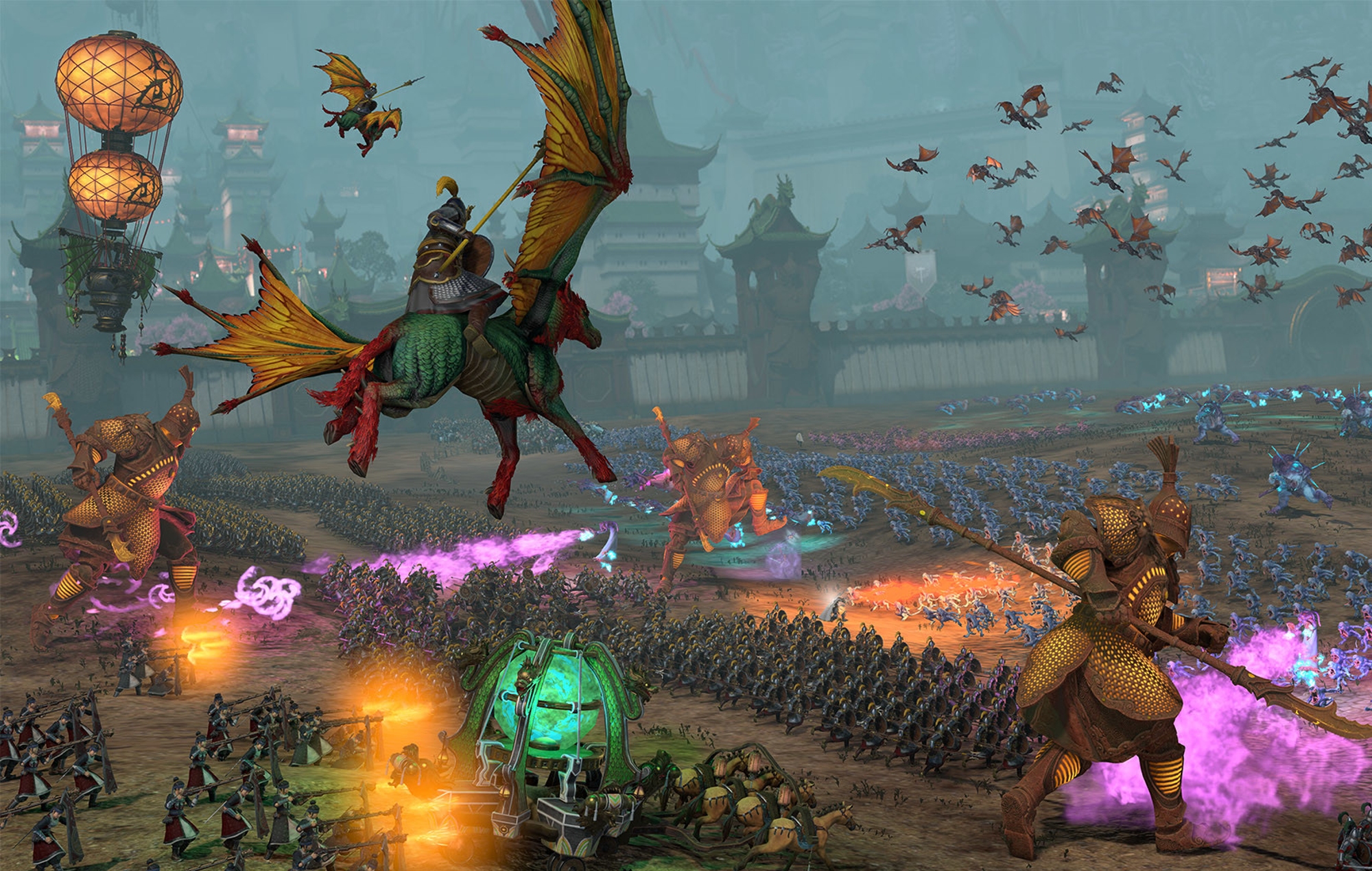 Earlier in the year, Midnight Mass star Rahul Kohli — who voiced Boltgun's Space Marin protagonist and hosted this week's Skulls livestream — told NME that he had been "embraced" by the Warhammer community. Meanwhile, Henry Cavill is set to star in and produce an Amazon-backed Warhammer movie and TV show, one year after he took it upon himself to explain the hobby to a bemused Graham Norton.
Both are self-professed fans of Total War: Warhammer — and for every famous face who has fallen in love with Warhammer's video game adaptations, there are plenty more boasting similar stories. With Games Workshop bringing in millions through licensing fees last year, it's natural to assume the Nottingham company will keep the door open for even studios. Though Warhammer revels in stories of nihilism and misery, its future is brightly optimistic — and whether you're a fan of strategy games, shooters or land somewhere in between, it's a very good time to be a Warhammer fan.