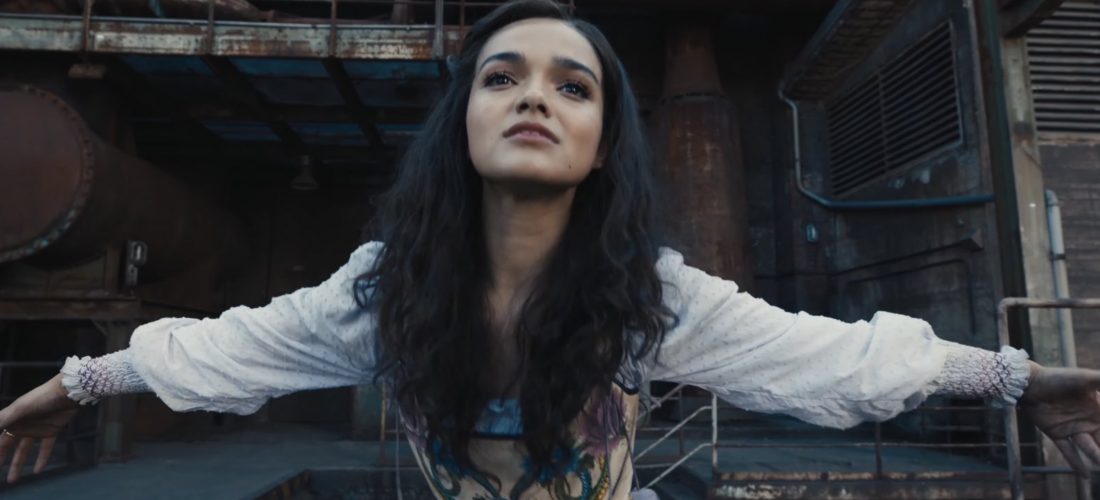 The first full-length trailer for The Hunger Games: The Ballad Of Songbirds And Snakes has been released – you can watch it above.
Based on the prequel book of the same name by The Hunger Games author Suzanne Collins, the upcoming film follows the younger years of Donald Sutherland's future villain President Snow (here played by Tom Blyth) as he crosses paths with Lucy Gray Baird (Rachel Zegler), a tribute from District 12.
The trailer provides a first look at the two characters, as well as the inception of the Hunger Games, decades before the arrival of Jennifer Lawrence's Katniss Everdeen.
Advertisement
Following the trailer's release, fans were quick to note that Zegler does the exact same sarcastic curtsey that Lawrence's character did in the original film. Zegler has since revealed on social media that she ad-libbed this moment.
this was an ad-lib :') https://t.co/GWLYVFacwc

— rachel zegler (she/her/hers) (@rachelzegler) April 27, 2023
The trailer also teases Zegler – who is known for work in musicals such as West Side Story – performing some songs on stage.
The film also stars Viola Davis as head game maker Volumnia Gaul and Peter Dinklage as Casa Highbottom, Dean of the Academy.
"As a mentor," Highbottom says, "Your job is to turn these people into spectacles, not survivors."
The official longline for the film reads: "Years before he would become the tyrannical President of Panem, 18-year-old Coriolanus Snow is the last hope for his fading lineage, a once-proud family that has fallen from grace in a post-war Capitol.
"With the 10th annual Hunger Games fast approaching, the young Snow is alarmed when he is assigned to mentor Lucy Gray Baird, the girl tribute from impoverished District 12. But, after Lucy Gray commands all of Panem's attention by defiantly singing during the reaping ceremony, Snow thinks he might be able to turn the odds in their favour."
The film is set to be released on November 17, 2023, and is directed by Francis Lawrence, who helmed three of the four original Hunger Games films. The script comes from Collins, Michael Ardnt and Michael Lesslie.