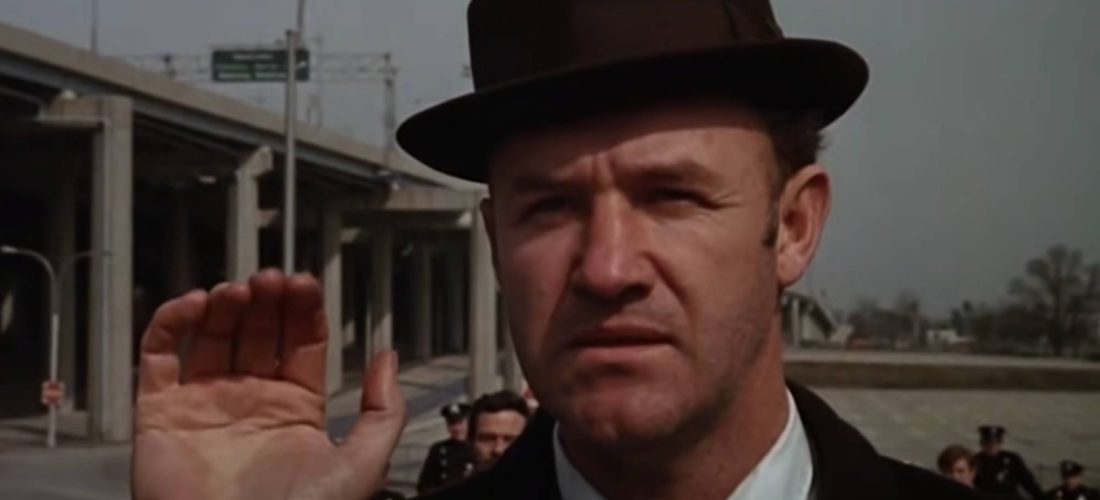 Fans of the classic film The French Connection have taken to social media to express their anger at a scene from the film being censored without warning.
Those familiar with William Friedkin's 1971 drama, which can currently be streamed via the Criterion Channel, were surprised when a new edit approximately ten minutes into the film appeared.
The scene in question involves a conversation between characters "Popeye" Doyle (Gene Hackman) and Buddy "Cloudy" Russo (Roy Scheider) and a racial slur is uttered.
Advertisement
The sequence has been removed without a trace from the film, with the edited version cutting to the pair's conversation mid-way through.
Disney, who owns the rights to the film following its takeover of Fox in 2019, have been accused of censoring the scene in the US. On Disney+ in the UK and Canada, the film remains unedited.
NME has reached out to representatives of Disney and the Criterion Channel for comment.
[embedded content]
Fans online are unhappy at the news. Joseph Wade, founder of The Film Magazine said "they have vandalised a piece of art. This is corporate vandalism no matter how said corporation spins the language," while another fan called it "shameful".
You can see some more of the responses here:
Disney Censor 'The French Connection' (1971)

In cases such as this, "Censor" takes the place of "Vandalise".

They have vandalised a piece of art. This is corporate vandalism no matter how said corporation spins the language. pic.twitter.com/yxl1o2RsMU

— Joseph Wade (@JoeTFM) June 7, 2023
Advertisement
The censorship of The French Connection is shameful if true. I really wish both those on the left and the right would see that one cannot be for this and against banning books and vice versa. Most like censorship if it suits their politics not seeing how it can hurt them later.

— Paul Casey (@MugginsMcS) June 6, 2023
Glad I've yet to see a single person endorse the censorship of The French Connection.

— Gregg Arrakis ⚑???#DoTheWriteThing (@suspiraserhead) June 6, 2023
At the risk of being like "nooo, my precious n-word," the uncensored FRENCH CONNECTION should be the only one in circulation, whether on TV or in theaters. I don't think it's a stretch to say that Friedkin knew exactly what having his detective protagonist use it said about him. https://t.co/F4CgIl1j1i

— Sam Adams (@SamuelAAdams) June 6, 2023
Last month, Tom Hanks said he would boycott books rewritten to reflect any "modern sensitivities" during a conversation about censorship in literature. 
Recently, book publisher Puffin announced that Roald Dahl's books were being edited to remove language deemed offensive in order to make sure the books "can continue to be enjoyed by all today".
Words such as "fat" and "ugly" were removed and there have also been alterations made in relation to subjects such as gender, race and mental health.
The decision sparked discourse online and in the press about censorship, creative freedom and treating certain creative works with outdated language as a product of its time.
Speaking on BBC Radio 4, Hanks, who has recently published his debut novel, said of the censorship: 'Well, I'm of the opinion that we're all grown-ups here. And we understand the time and the place and when these things were written. And it's not very hard at all to say: that doesn't quite fly right now, does it?"
He continued: "Let's have faith in our own sensibilities here, instead of having somebody decide what we may or may not be offended by.
"…Let me decide what I am offended by and not offended by. I would be against reading any book from any era that says 'abridged due to modern sensitivities.'"