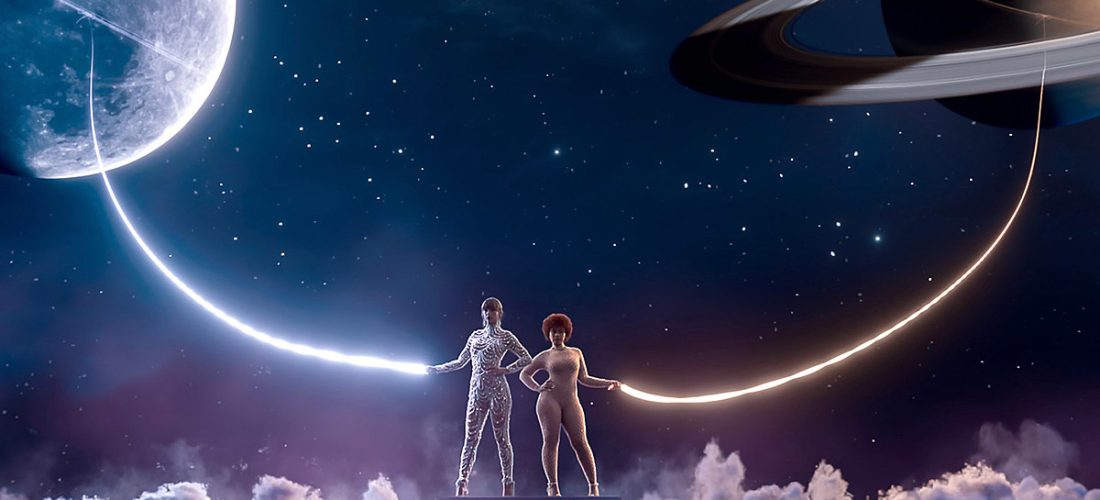 Taylor Swift's "Eras Tour" is about to hit the NYC-area for three shows at East Rutherford, NJ's MetLife Stadium on May 26-28 with Phoebe Bridgers, and ahead of that, she's announced a new deluxe edition of her 2022 album Midnights, the Til Dawn Edition. It's out on Friday (5/26) and features the bonus tracks from the album's previous 3am Edition, "Hits Different," and two new collaborations: "Snow on the Beach," with additional Lana Del Rey vocals, and "Karma" featuring Ice Spice.
"I'm a massive fan of this brilliant artist and after getting to know her I can confirm: she is THE ONE to watch," Taylor writes. "So delighted to say that Karma Featuring the incredible Ice Spice will be out TOMORROW night at MIDNIGHT ET as a part of the new Midnights (Til Dawn Edition) deluxe album that you can pre-order now."
"In addition to 'Karma' Ft Ice Spice…," Taylor continues, "You asked for it, we listened: Lana and I went back into the studio specifically to record more Lana on 'Snow on the Beach.' Love u Lana."
There will also be a special edition CD of Midnights (Til Dawn) with a previously unheard track, "You're Losing Me," available only at the East Rutherford shows starting at 12:30 PM ET on Friday.