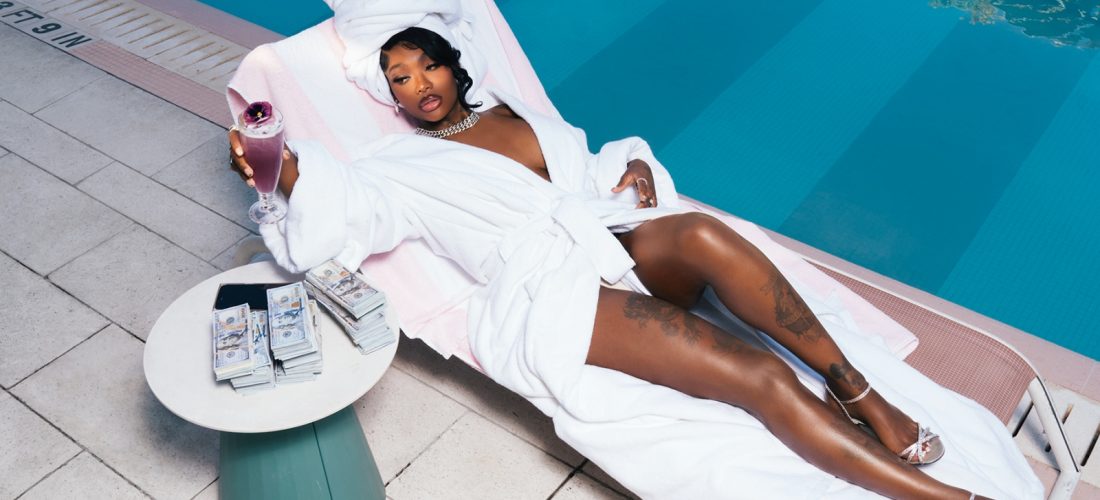 Over the course of four years and three albums, Atlanta singer-songwriter Summer Walker has developed an incredible talent for detailing the messy epiphanies of Black romance. The 27-year-old artist writes like a student of the late Betty Wright, Mary J. Blige, and K. Michelle, women who describe love with as much vigor as they do the fights and misunderstandings that tear two people apart. It came as a surprise, then, that Walker announced on one of her social media accounts prior to the release of her Clear 2: Soft Life, "This is for my day 1 fans, the rest of y'all will get y'all auto tune packed radio joints when the album come out lol." Maybe Walker was joking, or simply expressing the kind of ambivalence with fame that not only led her to cancel most of her 2020 tour due to social anxiety, but also to make occasional hints at early retirement. 
On her full-length albums, including her 2019 standout Over It as well as its worthy follow-up Still Over It, Walker sings in a supple and limpid tone that sometimes gets flattened by the heavy processing effects that typify modern hip-hop and R&B. Her Clear series, which began in 2019, is dedicated to real "soul music," as she puts it on the closing track of Soft Life. The arrangements feature musicians as well as several producers like Solo Otto and Jay Versace and hearken to Robert Glasper's jazz/neo-soul fusions. But it's long been obvious that Walker is a Southern soul singer who creates worlds of emotions and feelings, whether she's working with former boyfriend London on Da Track on Over It or simply accompanying herself on acoustic guitar. She didn't need the live accoutrements of Clear to prove that.
Soft Life opens with "To Summer, From Cole (Audio Hug)," a lyrical benediction where J. Cole turns in one of his most compassionate guest verses. "Thank you for sharing your light, your voice and writing the beautiful poems/'Session 32' bring me to tears, be getting choked up when I hear it," he raps in reference to Walker's heartbroken 2018 single. "If people knew half of the pressure, they know that it's hard to be H.E.R./I'm sending you and SZA and Ari [Lennox] my love." Indeed, it has never seemed harder to be an R&B artist in a pop and rap world. Yet, given how the genre is undergoing an artistic renaissance — not only thanks to chart-toppers like Walker and SZA but also bracing underground experimentalists like Liv.e and KeiyaA — discussion of its demise seems more a problem of perception at this point than actual truth.
That same tension between reality and dreams roils Soft Life. Ostensibly, the EP is about achieving some kind of peace after years of anguish, particularly regarding Still Over It, where Walker discussed her breakup with London in caustic terms. "You know that ain't right/Tired seeing all these Spanish and these white bitches living they soft life/With they feet kicked up and they glass in hand/Bills is paid, thanks to the man," she sings on the EP's best track, the melancholy and wistful "Hardlife." She wonders why she and her Black queens seem overburdened by men problems. On the wispy acoustic number "How Does It Feel," she promises to take revenge by being equally aggressive about exploring her "options." On "New Type," she fantasizes about a man that can make her whole, then hilariously complains about her cell getting blown up with booty calls from "Trick Daddy-looking motherfuckers." Meanwhile, Childish Gambino, forever in actor mode, delivers a seductive deep-voiced cameo as one of Walker's "hood niggas."
On nearly every song, Soft Life seems to chase a potential ideal for living that's somewhat out of reach. But Walker is trying. She cobbles together a suite of songs that sound like sketches yet nevertheless build into a compelling portrait of a young woman in transition and learning to appreciate more than just shallow "ratchet" pleasures. She imbues her voice with a jazzy swing reminiscent of Erykah Badu, and even refers to the latter's classic song "Tyrone" on "New Type." She uses "Pull Up" to exhort her man to let her out of the car so they can meditate on a connection deeper than sex. And on the penultimate track, "Agayu's Revelation," she simply talks out her feelings over a track co-produced by Solange Knowles, Steve Lacy, and John Carroll Kirby. Walker admits that she tends to "crumble" her relationships into dust. But no, she reasons, she's just "crumbling people who were never strong in the first place. They're fragile."
"At the end of that ghetto shit, we're going to evolve mentally, spiritually, physically, financially, um…emotionally," says Walker in a calm, interior voice as she yearns to better understand herself. "And we are going to have balance."