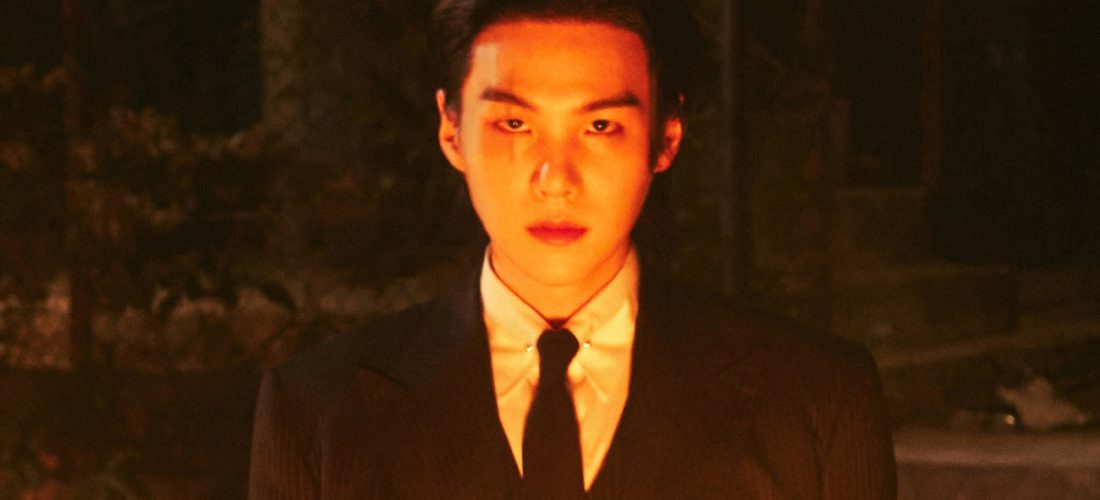 For more than a decade, Suga has had the world's eyes upon him: As a member of BTS, the MC/singer/producer lives at the epicenter of a pop frenzy. Since 2016, though, he's been testing his artistic boundaries with releases under the name Agust D—"Suga" spelled backwards, with the letters "D" and "T" added to honor his birthplace of Daegu. On these tracks, he muses on the modern age and flaunts his appreciation of pop and hip-hop from the past.
D-DAY, the third Agust D release, follows his self-titled 2016 mixtape and 2020's D-2; the first to be classified as a proper album, it's a tight 10-track collection that lyrically and musically probes the concept of freedom—what it means, whether it's a blessing or a curse. Take the double entendre title of the thundering "Haegeum," which wraps around a drone from the two-stringed traditional Korean instrument of the same name. "Haegeum" also can be translated as "liberation," and Agust D unpacks that idea in knotty, spat-out rhymes that take aim at conformity, the trappings of "success," and information overload.  
The darkly hued aesthetics of trap-pop and emo-rap power cuts like the collab with fellow BTS member j-hope "HUH?!" and the cavernous "AMYGDALA" The smoldering "Snooze" has a simple, yet affecting piano line by the late Ryuichi Sakamoto at its heart, and the contrast of Agust D's intensity with the soothing chorus intoned by WOOSUNG gives it extra gravity while recalling the more white-knuckle moments of Linkin Park's discography.     
Even the brighter tracks have a contemplative edge. "SDL" is a sun-dappled Song of the Summer candidate, its guitar filigrees and snatches of organ evoking long days with not a lot on the agenda. But the lyrics question whether nostalgia for lost love can be confused with love itself, summoning a dark, yet knowing specter. It's followed by "People (Pt. 2)," a sequel to a song on D-2. Where the original used skip-step trap snares and chimes to frame Agust D's ruminations on life's temporality, its second chapter recalls heart-eyed early-'00s hip-pop, even when the sauntering beat drops out on its chorus. The lyrics get similarly existential ("What is it about loss that makes us so sad?/ Really, it's the dread that makes us so sad," he notes at one point), but the winsome counterpoint vocals of fellow K-pop star IU leaven the mood. 
D-DAY closes with "Life Goes On," which puts Suga's spin on BTS' breezy 2020 smash of the same name. It has a grittier, more pensive vibe than its source material, although the way it ends—with strummed guitars and deliberate piano chords being swept into a stardust cloud of synths—hints at a better future, or at least one where life's big questions loom a little less ominously.