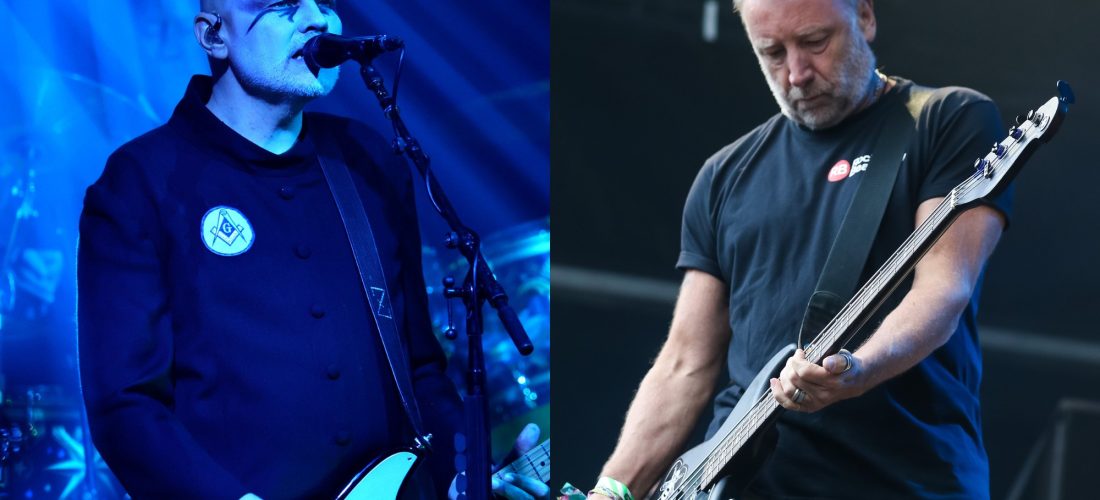 Smashing Pumpkins enlisted the help of Peter Hook for a cover of the latter's former band Joy Division's 'No Love Lost' to close out their headlining set at their The World Is A Vampire festival in Mexico this past weekend.
Hook – who was also on the line-up with his band Peter Hook and The Lights – had been a member of Joy Division from 1976 till 1978. Hook started off the performance by thanking Billy Corgan and the rest of the band for taking care of his son and Smashing Pumpkins bassist Jeff Bates.
Watch the performance below.
Advertisement
[embedded content]
Hook last teamed up with his son and other members of Smashing Pumpkins in March 2021 when he unveiled a new version of Joy Division's classic track 'Ceremony', featuring Bates on bass duty and Pumpkins' Jeff Schroeder on guitar.
Smashing Pumpkins most recently released 'Act II' of their new rock opera 'ATUM' in February. In September 2022, the band announced the new three-part opera serving as a sequel to their classic double records 'Mellon Collie And The Infinite Sadness' (1995) and 'Machina/The Machines Of God' (2000).
Frontman Billy Corgan told NME about his ambitions for the 33-song project, explaining: "There's a lot of people who believe less is more these days. I'm on the opposite side – I actually think more is more!"
The 'ATUM' trilogy will be completed upon the release of 'Act III' on April 21, which will arrive with a three-part boxset and 10 unreleased bonus tracks.