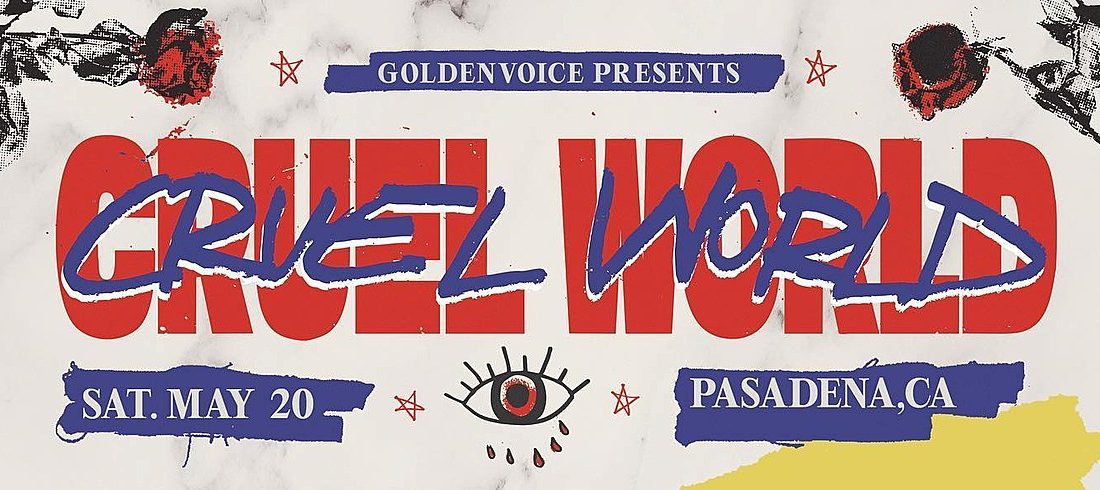 Pasadena, CA's Cruel World had its 2023 edition cut short on Saturday (5/20) when the festival was evacuated due to severe weather. Attendees were told to leave the venue and take shelter in the middle of Iggy Pop's set, and Siouxsie, who was scheduled to close out the night, the only North American show on her first tour in 15 years, never got to perform.
Cruel World has now announced that Siouxsie and Iggy will make up their sets at Brookside at the Rose Bowl on Sunday (5/21), which all passholders will have access to. A statement from the festival reads:
At the direction of Pasadena Fire Department, the venue was evacuated due to unsafe weather conditions and lightning strikes in the area, verified by the National Weather Service.

Siouxsie and Iggy Pop will be back at Brookside at the Rose Bowl Sunday, May 21 with Siouxsie performing an extended set. This will be her only North American performance in 2023.

All Saturday pass types will be allowed access into the venue. Doors open at 5PM. We will come back soon with more details.
Stay tuned for more from the 2023 edition of Cruel World.