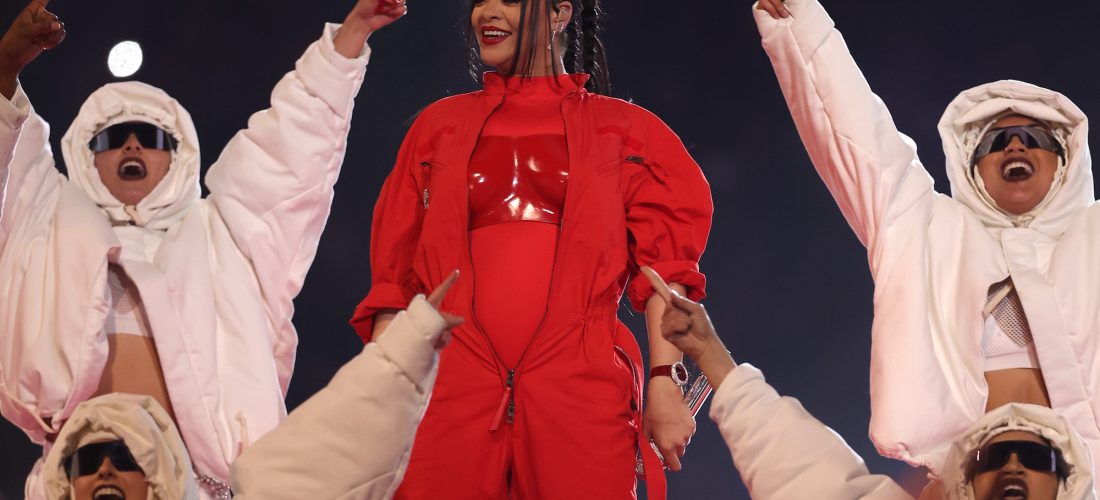 Rihanna has confirmed that she will be voicing Smurfette in an upcoming animated Smurfs movie for Paramount.
Paramount and Rihanna confirmed the news on Thursday (April 27) at CinemaCon, where the singer made a surprise appearance. Rihanna also revealed that besides voicing Smurfette, she will also be writing and recording original music for the film.
Rihanna will also serve as a producer on the film, which is set to arrive in cinemas on Valentine's Day in 2025. Paramount's upcoming Smurfs film has yet to receive a title.
Advertisement
Further information on the film's cast and plot remains unknown at this time. Chris Miller (Shrek, Puss In Boots) will helm the film with Matt Landon supporting as a co-director.
The film will mark Rihanna's latest film credit since Donald Glover's Guava Island (2019) and 2018's Ocean's 8. She has also starred in Battleship, This Is The End, Home and Valerian and the City of a Thousand Plants.
Rihanna most recently performed for the Super Bowl Halftime Show in February, which was also her first live performance in five years. The career-spanning performance saw her play hits such as 'Bitch Better Have My Money', 'Where Have You Been', 'Rude Boy', 'Work', 'All Of The Lights', 'Run This Town', 'Umbrella' and 'Diamonds'.
The performance averaged 118.7million viewers, making it the second most-watched Super Bowl halftime show of all time, behind Katy Perry's 2015 performance – which still holds the record at an average of 121million.
Following the performance, Rihanna said in an interview that she expects to release her long-awaited ninth album this year. "I want it to be this year," she said. "Like, honestly, it'd be ridiculous if it's not this year. But I just want to have fun. I just want to make music and make videos." The pop icon last released an album in 2016 with 'Anti', but has continuously promised fans since that new music is on the way.