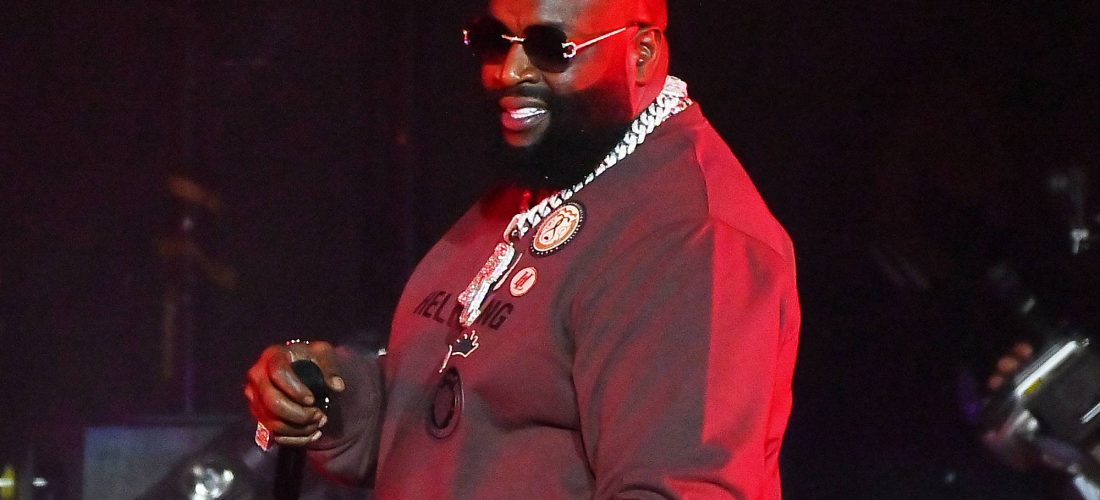 Rick Ross's pet buffaloes have reportedly begun causing havoc for his neighbour.
According to TMZ, the buffaloes have escaped Ross's 280-acre 'Promise Land' estate in Georgia on multiple occasions and started grazing on his neighbour's land.
The issue was a particular concern to the neighbour because she was worried the animals, which weigh on average up to 450kg, could pose a danger to her two young children. The neighbour has shared footage of Ross's buffaloes on her property and has since confronted a member of Ross' team about the buffaloes, and later called local police about the situation.
Advertisement
TMZ reported that she said the police told her it was a civil dispute and didn't file a report.
[embedded content]
Rick Ross received the buffaloes from his Ethika clothing line business partner Darius Burton.as a gift in March 2022.
"We are gifting Ross these Buffalo after a conversation at his birthday party back in January," Burton explained at the time. "I wanted to get him a giraffe but he wasn't ready for that commitment so he said let's start smaller, like a cow. I said nah, everyone has cows, I want you to have something nobody in your state has, I'm getting you a buffalo."
"This is something I spoke into existence," Ross added at the time. "My whole life I wanted a heifer. I got a heifer!"
Earlier this month, Ross released a new documentary chronicling the making of his sold-out Red Bull Symphonic gig in Atlanta last November.
Advertisement
At the prestigious Atlanta Symphony Hall, the Floridian rap legend collaborated with the all-Black symphony Orchestra Noir and its founder, maestro and musical director Jason Ikeem Rodgers, for a one-off night where hip-hop and classical music collided.
The documentary features never-before-seen rehearsal footage and exclusive interviews with Rodgers, Orchestra Noir members, and Ross himself, detailing the creation of the event.