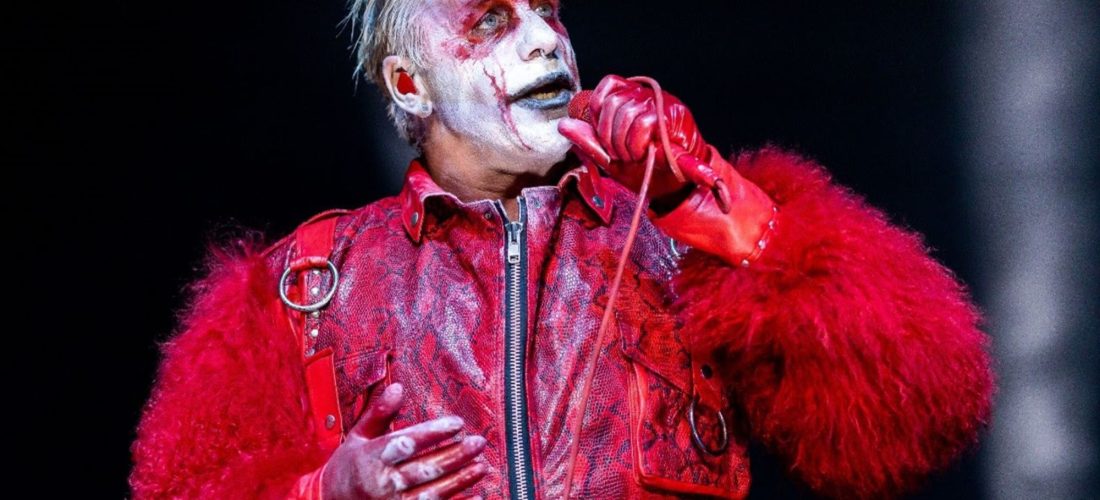 Rammstein frontman Till Lindemann has announced that he will be coming to London later this year, to play a show at London's Wembley Arena.
The live date is part of his forthcoming solo tour, which will hit 13 countries across Europe throughout 2023.
Most commonly known as the frontman of the industrial metal band Rammstein, Lindemann has made a name for himself throughout his extensive career, particularly for his extravagant stage presence at live shows.
Advertisement
Announced today (April 26), the London date will take place at Wembley's OVO Arena on December 12. Tickets will go on sale next Thursday (May 4), and will be available here.
As per a press release, the solo headline tour will feature 24 shows, kicking off this August and running until the end of the year – meaning that the London show will be set at the tail end of the tour. It also teases that the metal frontman will perform a variety of new songs at the gigs, and that fans can expect renditions of classic tracks, as well as "more videos, special effects and the incredible presence of one of the best frontmen in rock." Check out a teaser for the tour below.
[embedded content]
Rammstein released their eighth studio album 'Zeit' last year and, in a four-star review of the album, NME praised the members for creating an LP that was "more reflective" than their previous records.
"It's still an energetic, swaggering beast," it wrote. "Nearly 30 years into their career, the band remain as ambitious and as fiery as ever with their nightmarish, industrial rock sounding as daring as ever."
In other news, Lindemann appeared in a new advertisement earlier this month, where he sported numerous new looks — including a cowboy and a punk.
Advertisement
The ad was developed for the online poker site GGPoker, and sees the iconic frontman switch up his image as he plays a variety of characters in a high-stakes poker game.
Additionally, a statue of Lindemann was stolen in Germany earlier this year – less than 24 hours after it was erected. The tribute to the Rammstein singer was put up in the city of Rostock, which is near where he grew up. It was made in celebration of his 60th birthday.