Williams has always been at the cutting edge when it comes to music so it shouldn't be surprising that he is quite creative when it comes to clothing as well. For instance, s and over the last five years, he has blessed fans with a plethora of dope and colorful new sneakers. His NMD Human Race has always been his most popular creation but there is no denying that he has made an impact with other silhouettes.
Now, Pharrell is looking to make a statement with a brand new version of the iconic Adidas Superstar. Official images of two new colorways dropped this week and as you can see, they carry forth Pharrell's eclectic style. On the first colorway which is white, yellow, and green, we see various different Primeknit patches that give a DIY vibe. This style is duplicated on the second offering which has a black base as well as burgundy cloth and turquoise-purple accents.
A release date has not yet been set for these although they are expected to drop later this later. Stay tuned for updates and let us know what you think of these.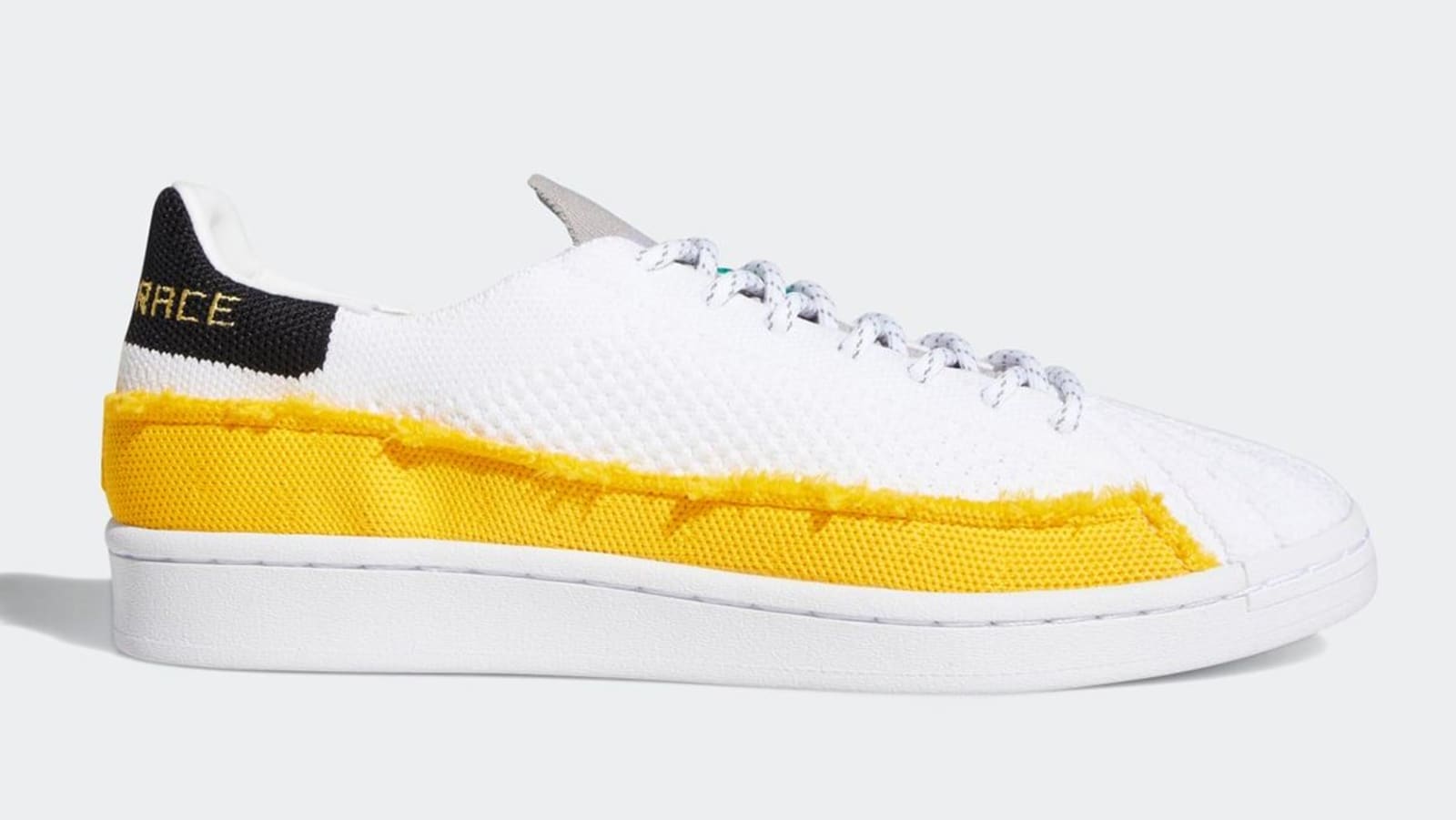 Image Adidas

Image Adidas

Image Adidas

Image Adidas