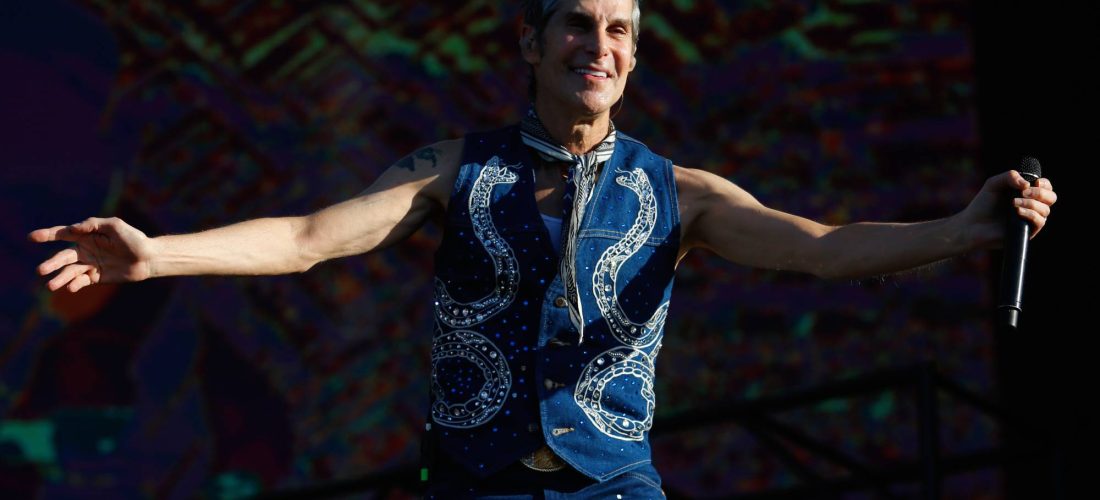 Perry Farrell has been working on new music with Jane's Addiction in recent months and has shared his enthusiasm for the new project in a new interview.
Speaking to Brazilian radio station 89 A Rádio Rock, Farrell said: "I feel that this new bunch of songs… We don't know how many we're gonna put out. But I can tell you one thing: it's been one of the most exciting times of my life, because these songs are that good.
"So, we're putting something out that I'm listening to and I'm going… What I mean [by] it's that good… When a musician knows, when he's hearing something that he says to himself or she says to herself, 'I can't wait for people to hear this.' That's what I've been experiencing."
Advertisement
Drummer Stephen Perkins added: "It's such a great experience to have not only the space and the time to make music together, but I find it a great challenge to make the best thing we can possibly [make]. What's our potential? Let's live up to it. Let's just go for it as hard as we can. Let's not give up until we reach that peak. That's what it feels like."
The band recently debuted a new song, 'True Love', live during a show in California earlier this month. It's the first new song the band have showcased since 2013's 'Another Soulmate' – check out fan-filmed footage below.
[embedded content]
The band recently reunited with founding bassist Eric Avery, who had departed in 2010 and who appears on their new music.
"I invited Eric to participate in songwriting, I went up to Johnny Depp's place and laid down seven or eight songs," Farrell told NME. "Some of them are Kind Heaven Orchestra, some of them are Porno's, some of them are Jane's Addiction. Everybody contributed."
He continued: "Now I have these songs, I hang on to them and to me they're valuable. I don't need anyone to tell me what they're worth. I can put them out at a pace, and it could be six months or eight months or wait a year. If I want to, I can drop one next week, but I wouldn't. You want to have a grand carriage for your songs. But, I don't have 50 other things that I have to drop. I can really dress the window myself, because it's my own store."
Advertisement
Jane Addiction's last album, 'The Great Escape Artist', came out in 2011.