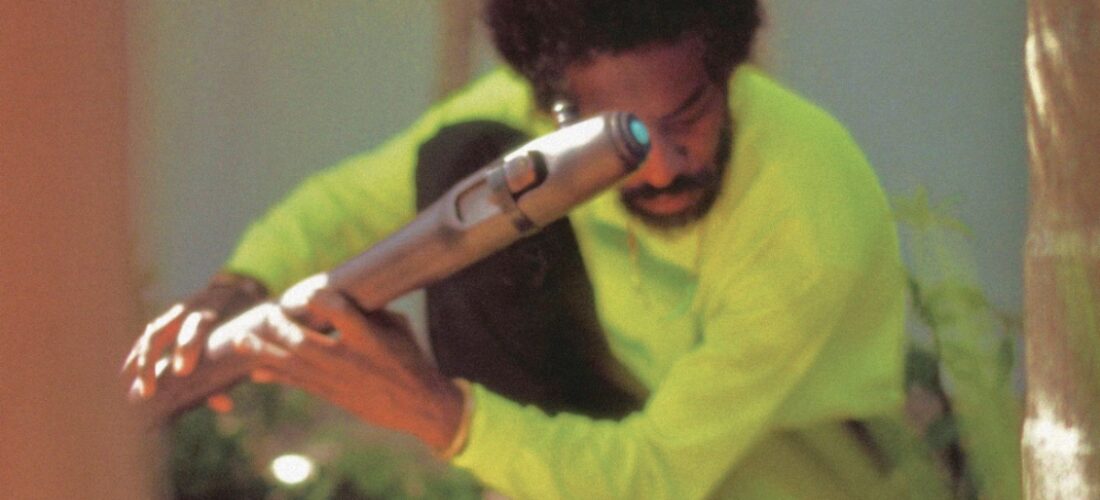 With Thanksgiving on the horizon, the world is about to fully enter into year-end and holiday mode, but there are still heavy hitters coming out, and the lead review in Notable Releases this week is one of the best albums I've heard all year. (Spoiler: he's pictured above.) That's one of nine new albums that I review this week, and Bill tackles more in Bill's Indie Basement, including Madness, Jaakko Eino Kalevi, Dion Lunadon, Vince Clarke, and the Water From Your Eyes remix album.
On top of those, this week's honorable mentions include Dolly Parton, 2 Chainz & Lil Wayne, Ali Sethi & Nicolás Jaar, Ozuna, Obroa-Skai, Sada Baby, Lil Durk & Only The Family, Queen Naija, Frost Children, The Polyphonic Spree, Daniel Bachman, Homeboy Sandman, Dwarves, Aitch, Neil Hamburger, Jolie Laide (Nina Nastasia & Jeff MacLeod), Spiritual Poison (Primitive Man), Orbiting Human Circus, Sango, Teni, Halfnoise (Zac from Paramore), Kishi Bashi, Smoke Fairies, Johanna Warren, Spencer Zahn, Deliquesce, Altars of the Moon, DJ Manny, Divided Heaven, JasonMartin, E-40, Vinnie Paz, Gallant & Terrace Martin, Yardboss (mem The Raging Nathans), Thandi Ntuli & Carlos Niño, Rainy Miller & Space Afrika, Russ Millions, Frog, Rich Amiri, Rucci, Bastards of Soul, Little Man Tate, Emeli Sandé, Plain White T's, Steve Aoki, the Drake EP, the Kurt Vile EP, the Maul EP, the EarthGang EP, the Kelly Moran EP, the Joeboy EP, the Texas In July EP, the Linying EP, the Deary EP, the Babebee EP, the Juan Wauters EP, Juliana Hatfield's ELO covers EP, the Teens In Trouble/Desert Mambas split EP, the Saturdays At Your Place/Summerbruise/Shoplifter split EP, Mo Troper's Jon Brion covers album, the Mom Jeans acoustic album, the "lost" Bryan Ferry album, the Iron & Wine documentary & concert film, the MJ Lenderman live album, the drumless edition of Daft Punk's Random Access Memories, John Medeski's The Curse soundtrack, and Learn To Relax! A Tribute To Jehu.
Read on for my picks. What's your favorite release of the week?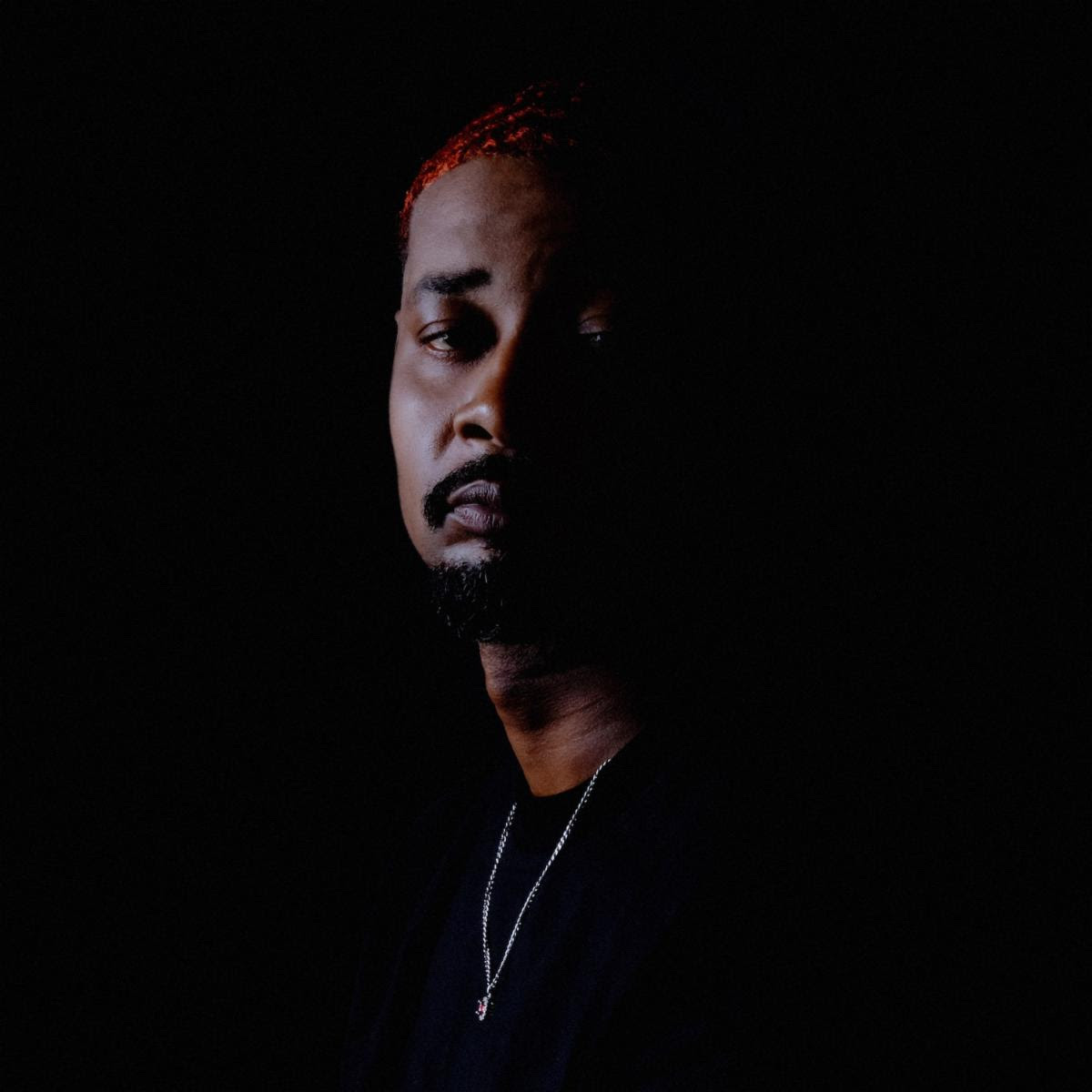 Danny Brown – Quaranta
Warp
After embracing total chaos on March's Scaring the Hoes with JPEGMAFIA, Danny Brown closes out 2023 with one of his most pensive albums yet. The long-teased Quaranta is Danny's first solo album in four years, and he considers it the bookend to the chapter of his career that began on his 2011 breakthrough XXX. As the title suggested, XXX came out the year Danny turned 30, and "Quaranta" is Italian for "forty." (Danny is 42 now, but he was 40 when he first publicly revealed the album title.) Quaranta is also Danny's first album since he got sober, and he said in an interview with Zane Lowe on Apple Music 1 that this album concludes a series of therapeutic albums that found him opening up about much of what he'd been dealing with these past 10+ years. Going forward, "I'm all about making music to uplift people and make them have fun," he says, "and not necessarily be a trauma dump for me."
Danny has made wise, reflective rap music before, but he's never dedicated himself to that format for an entire album the way he does on Quaranta. With just 11 songs and no filler, it's one of his leanest, most focused albums. Every song adheres to a similar vibe, but it never blurs or gets repetitive–Quaranta is one of those albums where every song stands out in its own way, and no individual track can fully convey the depth of the LP. (My favorite song on it at the moment is "Celibate" with MIKE, but even that song is just one small piece of the puzzle.) Danny opens up and gets immensely personal–or, on "Jenn's Terrific Vacation," laments gentrification–and the production from The Alchemist, Quelle Chris, Kassa Overall, Paul White, and others is the perfect backdrop for the mood of these songs.
It's tempting to compare Quaranta to other calm, mature, late-career albums like Jay-Z's 4:44, but even at 42, Danny Brown doesn't come off like he's late in his career. He's been on an upwards trajectory for over a decade and Quaranta is one of his best albums yet. Combined with Scaring the Hoes, the Danny Brown of 2023 reminds you that he's at the top of his game whether it comes to manic energy or sober reflection. He's mastered the art of longevity in rap music, and it's exciting to know that he's already thinking about his next chapter.
André 3000 – New Blue Sun
Epic
André 3000 has finally released his first-ever solo album, and it's… an 87-minute ambient jazz album with André on flute and no vocals at all. It's obviously not what you expect, and before you accuse of him trolling, André insists he's not doing that. "I don't want to troll people," he said in an interview with Rodney Carmichael for NPR. "I don't want people to think, Oh, this André 3000 album is coming! And you play it and like, Oh man, no verses. So even actually on the packaging, you'll see it says, 'Warning: no bars.'"
It might not be the André 3000 album that you expected or even wanted, but André wouldn't release something if it wasn't quality work, and New Blue Sun definitely is. He made it with three regulars from the modern indie-jazz world–percussionist Carlos Niño, guitarist Nate Mercereau, and keyboardist Surya Botofasina–and it sounds like something that could've come out on International Anthem. To compare it to two recent jazz crossover records, it's kind of in the same ballpark as the Floating Points/Pharoah Sanders album and the Shabaka Hutchings solo EP. Having "first-ever André 3000 solo album" attached to it gives it so much extra baggage, but if anything, it sounds on this album like André is trying to free himself from the baggage. He wants to make what he wants to make, regardless of what people expect or want from him.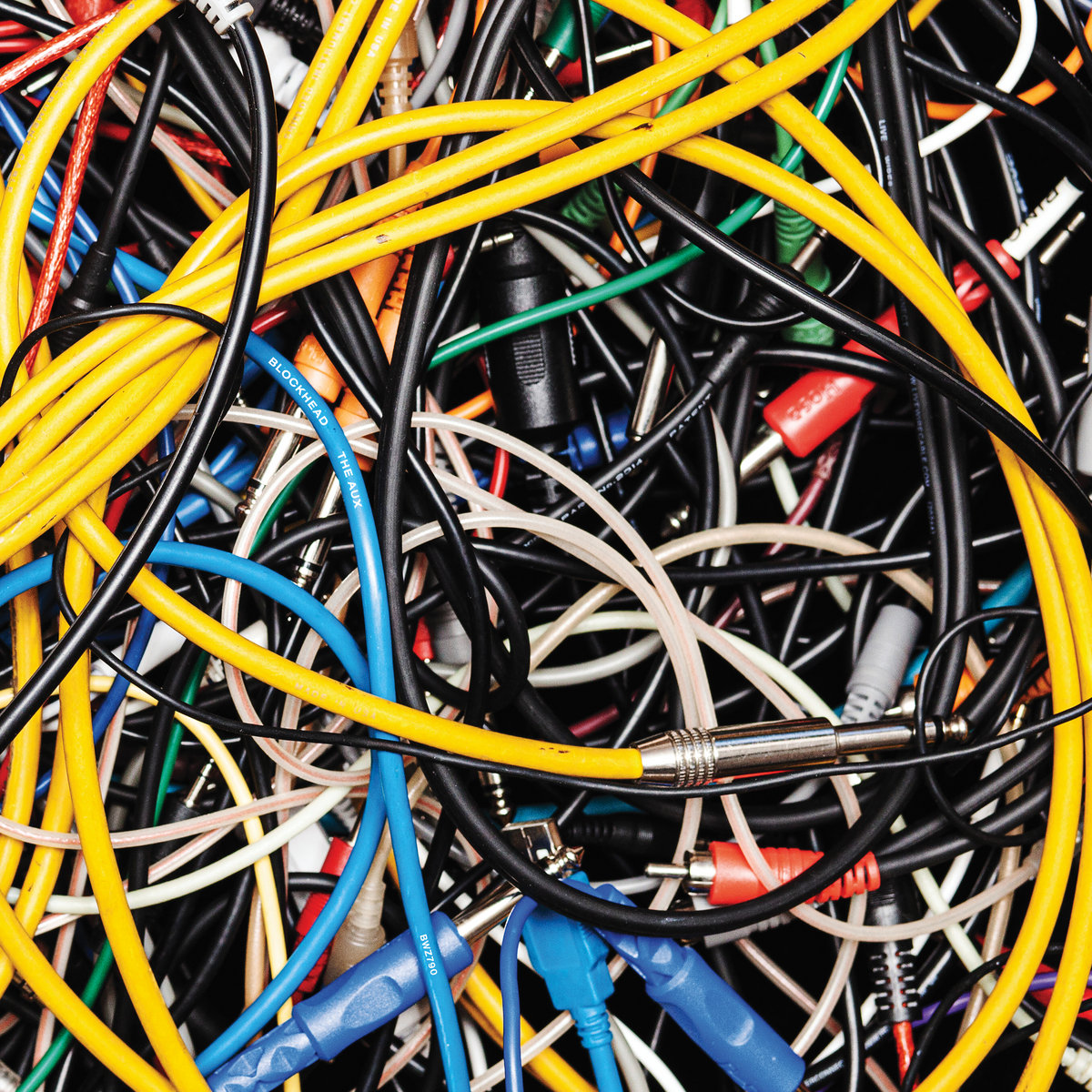 Blockhead – The Aux
Backwoodz Studioz
For the followup to 2021's Garbology with longtime collaborator Aesop Rock, veteran underground rap producer Blockhead now teams with billy woods to deliver a star-studded new solo LP, The Aux. woods executive produced and he's releasing it on his Backwoodz Studioz label, and Backwoodz' description deservingly calls this "an indie hip-hop All-Star game of an album." The guests come from a variety of different generations and scenes of underground/indie rap, and they come together to create something that really feels like an album, not just a collection of tracks. Those guests include woods himself (and Armand Hammer), Aesop Rock, Navy Blue, Quelle Chris, Open Mike Eagle, Bruiser Wolf, AKAI SOLO, Defcee, ShrapKnel, RXK Nephew, Fatboi Sharif, and more; and the last track has Bruiser Wolf, Danny Brown, billy woods, and Despot all on the same song (it's amazingly called "Now That's What I Call A Posse Cut Vol. 56"). It connects the dots for so many different corners of the rap world, and it stands on its own as a great rap record.
Racetraitor – Creation and the Timeless Order of Things
Good Fight Music
One full-length, multiple splits/EPs, and seven years since first reuniting, Chicago political hardcore vets Racetraitor have just released one of the most towering albums of their career. It's a concept album where each song is about a different societal struggle in different locations around the world–the band calls it "a sorta geographic autobiography of Racetraitor," and they add, "These are places that our families are from, places that we have lived or worked." Racetraitor have always flirted with extreme metal in the past, but Creation and the Timeless Order of Things is almost more of a black metal album than a hardcore album. These are some of the heaviest songs they've ever written, and each one is a mini epic. It has a hugely impressive, musically diverse cast of guest vocalists–Dennis Lyxzen (Refused), Tim Kinsella (Joan of Arc, Cap'n Jazz), Stan Liszewaki (Terminal Nation), Sanket Lama (Chepang), and Patrick Hassan (xRepentancex)–and other guests show up to help tell these stories, like Persian classical musician Fared Shafinury, who helped add traditional elements to "Eid," which was inspired by the 1979 Iranian Revolution. On both a musical and a lyrical level, it's a tremendous record, and the band says that by bringing together all the stories from around the world, they've actually written "a much more personal record" than usual.
For much more on this very dense album, vocalist Mani Mostofi and bassist R. Brent Decker have given us an in-depth breakdown of every song. Read that here.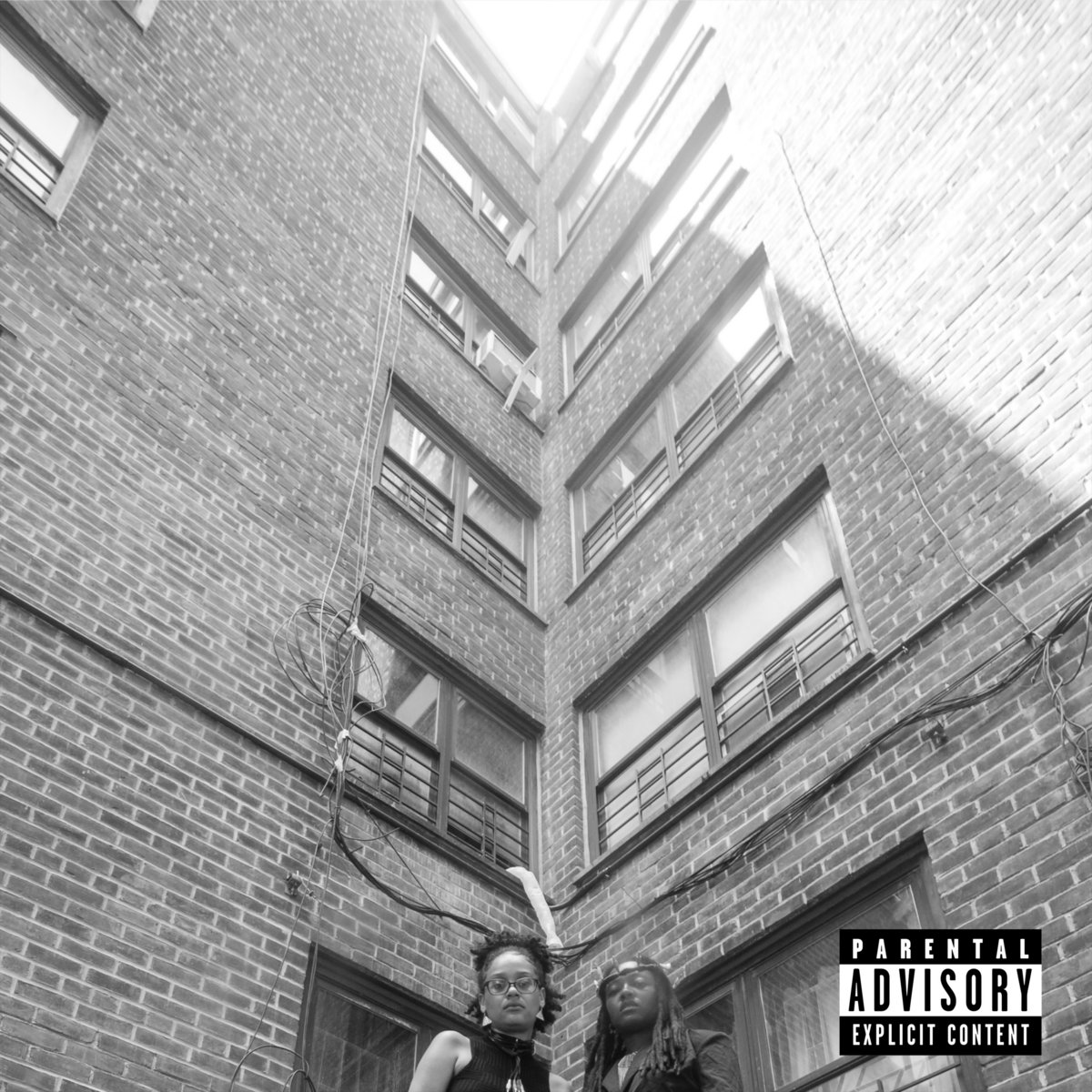 H31R – HeadSpace
Big Dada
Brooklyn rapper maassai and NJ producer JWords quietly self-released their debut LP as H31R (pronounced "heir"), ve​·​loc​·​i​·​ty, in September of 2020, and the pair's unique blend of rap and electronic music slowly but surely started stirring up some buzz. Now they're back with a higher-profile followup, HeadSpace, their first release for Ninja Tune imprint Big Dada, and it feels safe to say that this one's even better. JWords crafts a clubby head-trip, and maassai's delivery is equally experimental. It transcends genre and scene, and really exists in a world of its own, and that world feels even more welcoming on HeadSpace than it did on H31R's debut.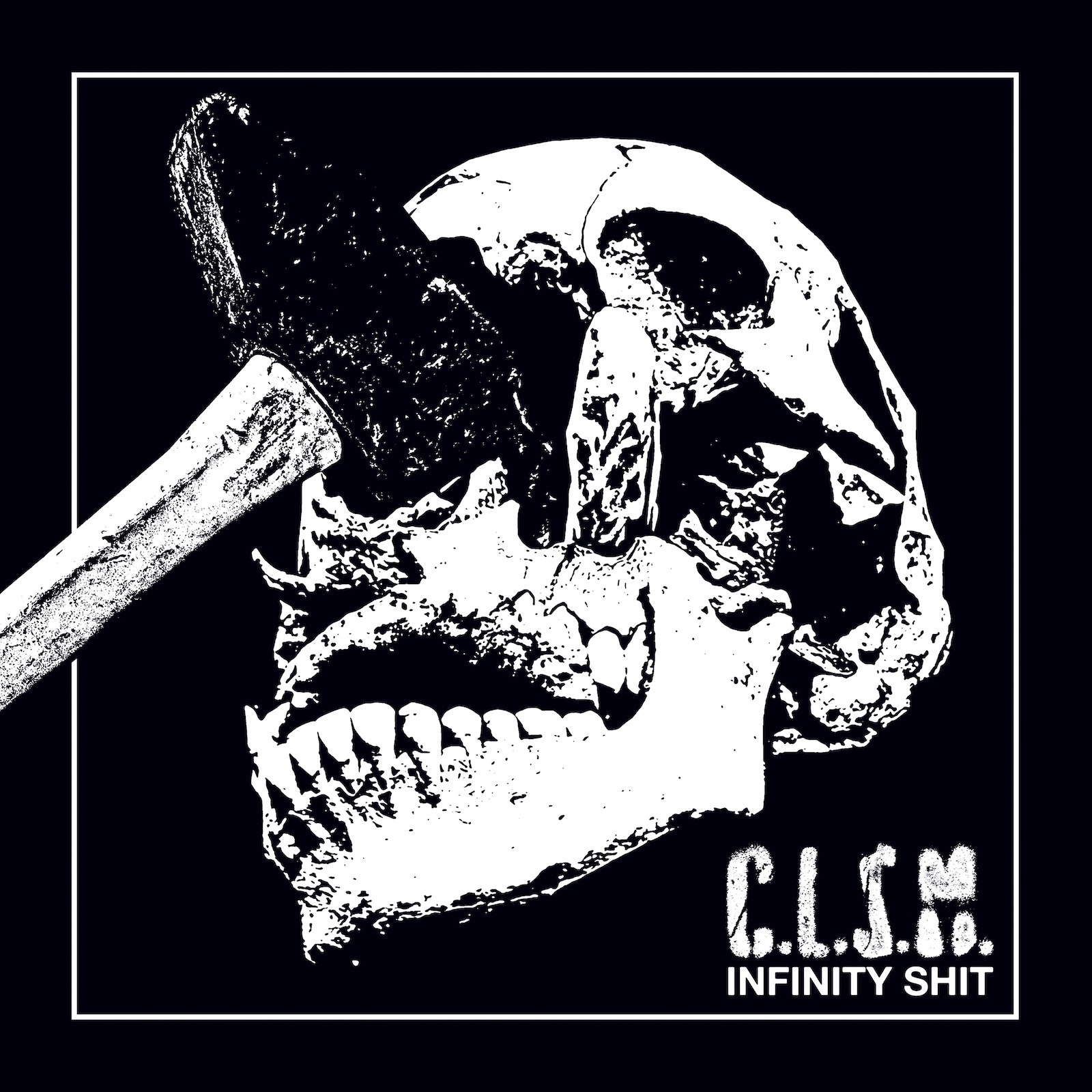 C.L.S.M. (Coliseum) – Infinity Shit
Auxiliary/Equal Vision
Louisville hardcore greats Coliseum called it quits in 2015, and then vocalist Ryan Patterson turned his attention to Fotocrime, but then in 2021, Ryan got the itch to write some D-beat hardcore songs again. He demoed them and sent them to Coliseum bassist Kayhan Vaziri and drummer Carter Wilson, and it resulted in a surprise-released comeback album from Coliseum, now slightly rebranded as C.L.S.M. These are the rawest, fastest songs that Ryan has put out since Coliseum's early days, and it's a total thrill to hear him making music like this again. Read more about the album here.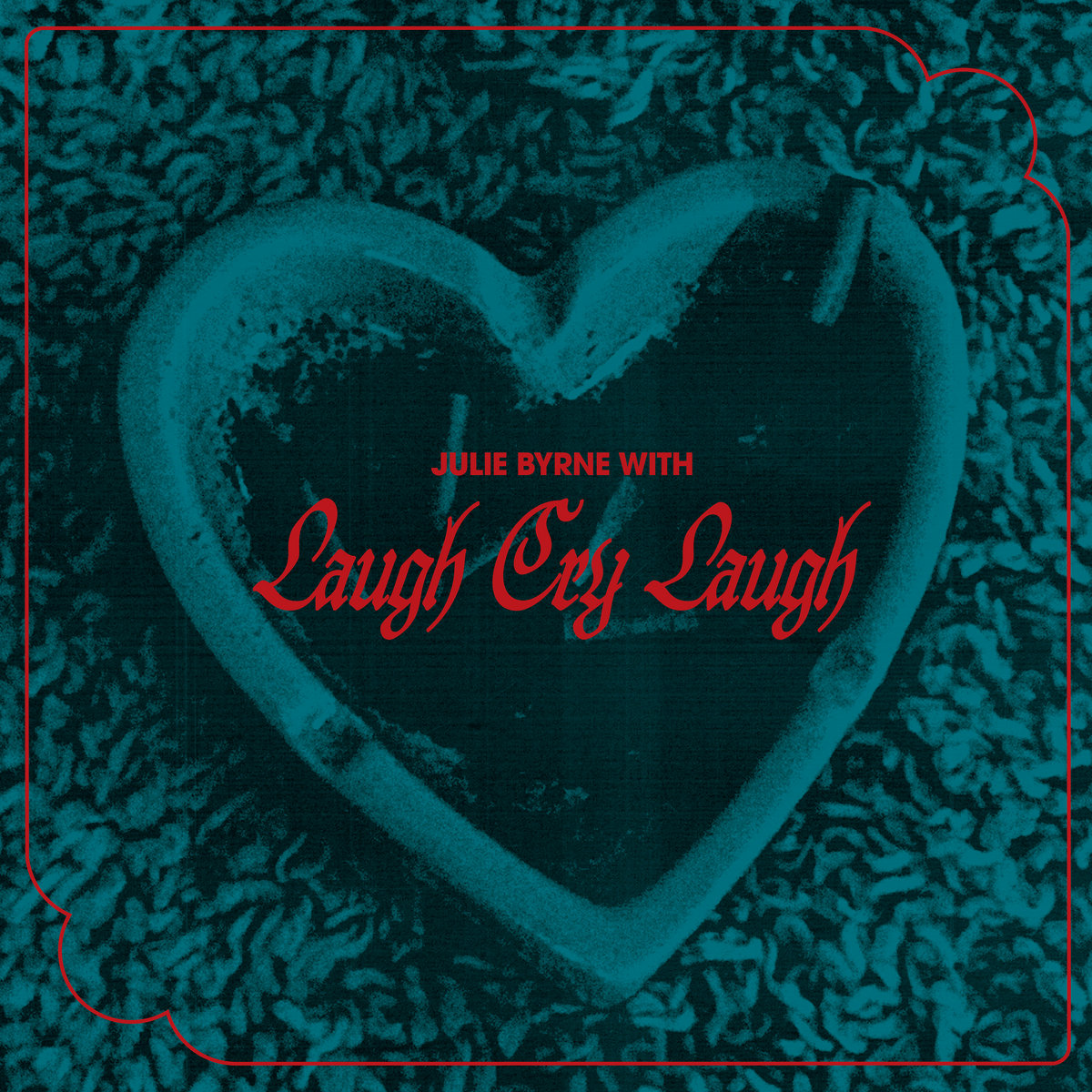 Julie Byrne with Laugh Cry Laugh – Julie Byrne with Laugh Cry Laugh
Ghostly International
Julie Byrne already released one remarkable new album this year, The Greater Wings, and now she follows it up with a four-song EP. It's a collaboration with Taryn Blake Miller and Emily Fontana under the name Laugh Cry Laugh, and each song shows off a different side of Julie's gorgeously somber sound. There's the minimal ambient pop of "'22," a folky cover of the Jackson Browne/Nico classic "These Days," the sophisti-pop-leaning "Velocity! What about the Inertia!?," and the stirring electro-acoustic instrumental "Entropy Increasing." In the forefront of all but the last song is Julie Byrne's show-stopping voice, which makes these songs sound as powerful as anything on Julie's proper albums.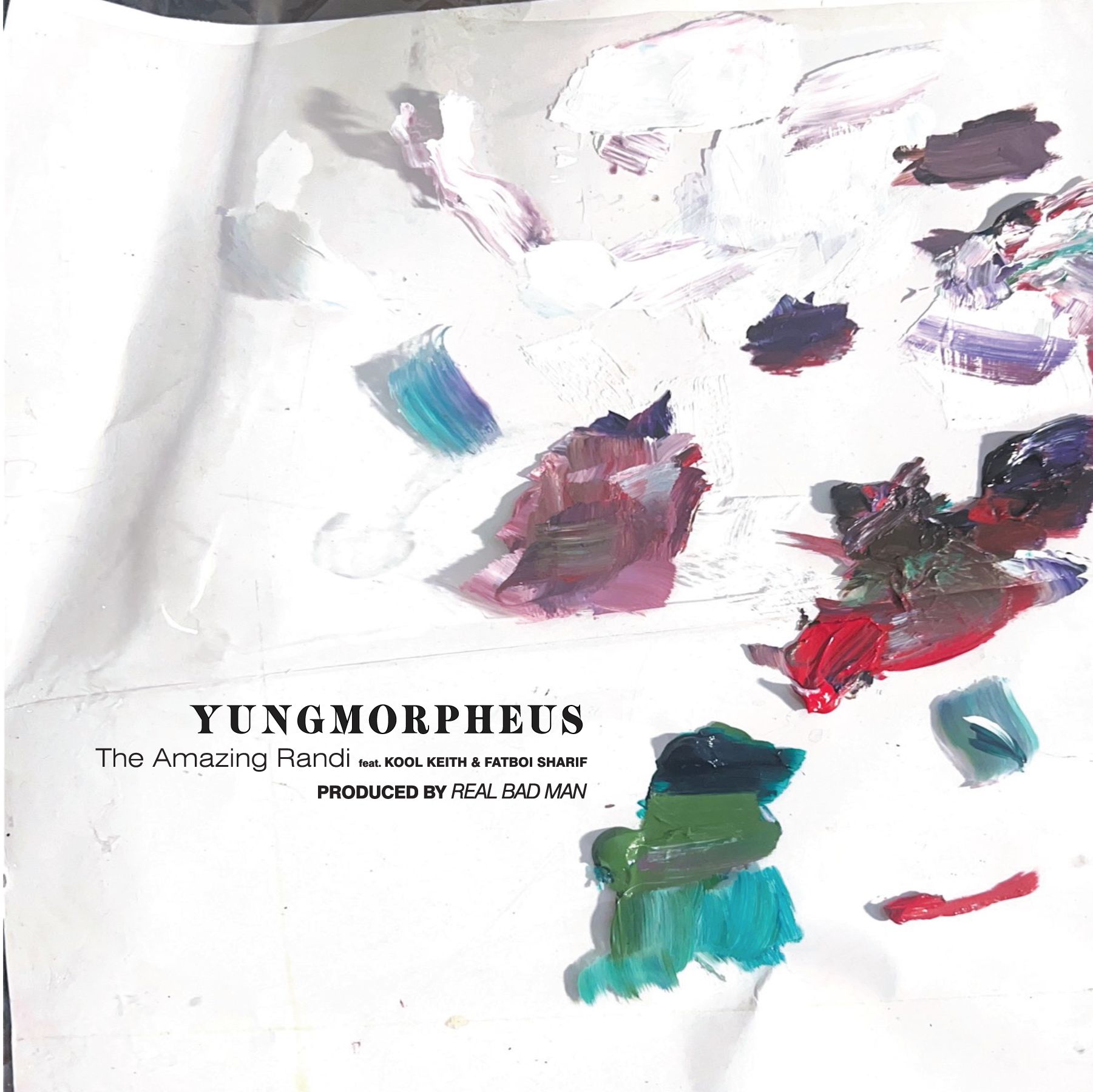 Real Bad Man & YUNGMORPHEUS – The Chalice & The Blade
Real Bad Man
YUNGMORPHEUS already released one album this year (From Whence It Came), and Real Bad Man has already fully produced two albums this year (one with Kool Keith and one with Blu), and now they've made one together. Kool Keith and Blu are both on it, as are others like frequent RBM collaborator Boldy James, frequent YUNGMORPHEUS collaborator Theravada, Fatboi Sharif, and more. YUNGMORPHEUS generally veers towards abstract rap, and Real Bad Man generally veers towards hazy, boom bap-inspired beats, and it should come as no surprise that these are two great tastes that taste great together. It's a very solid record, and a subtle change of pace for both of them.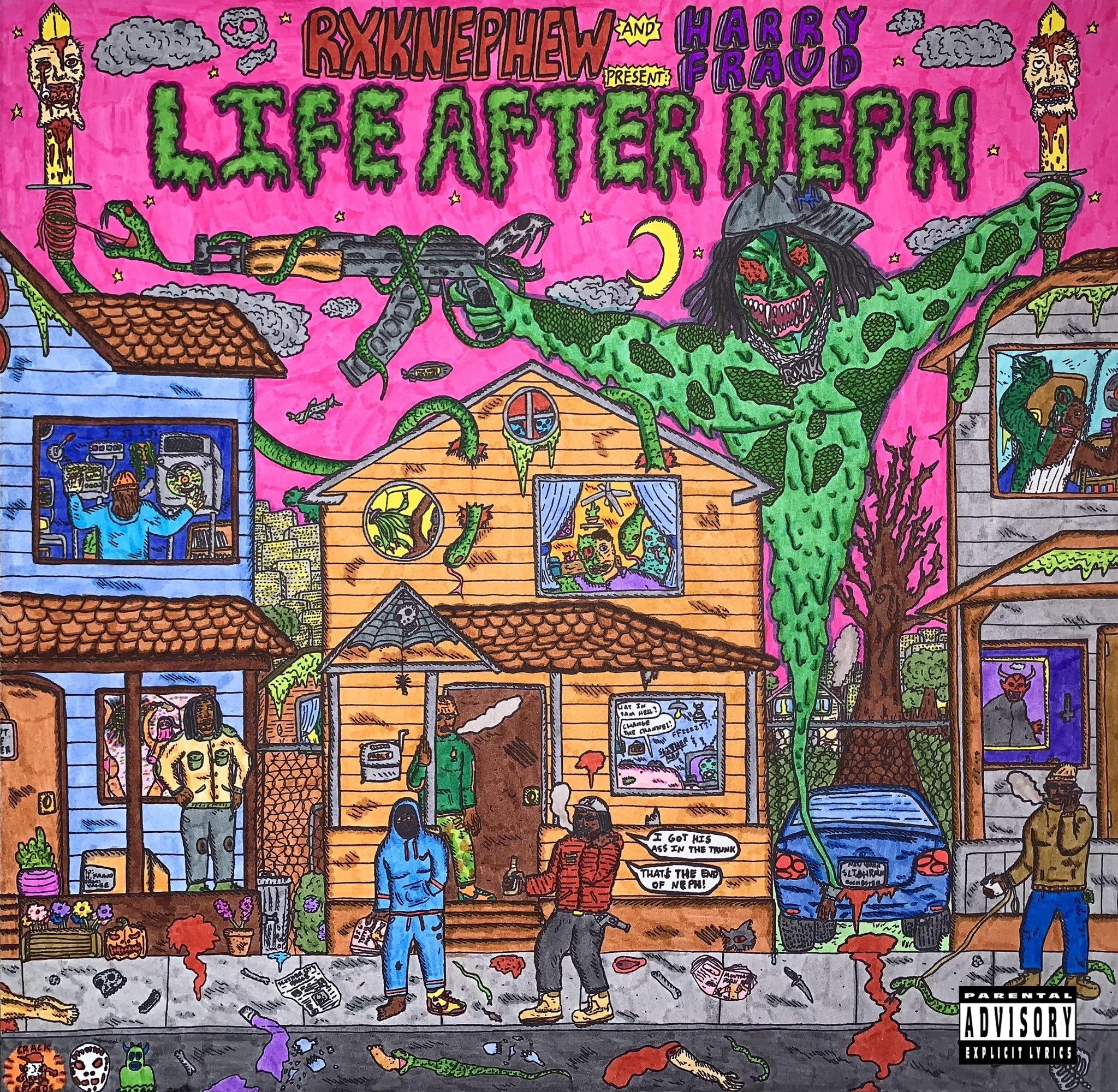 RXK Nephew & Harry Fraud – Life After Neph
Fake Shore Drive / AintNobodyCool / SRFSCHL
Real Bad Man and YUNGMORPHEUS aren't the only prolific producers/rappers with a collab album out today. Producer Harry Fraud (fresh off doing full albums with Curren$y, Valee, and Jay Worthy/Kamaiyah) and rapper RXK Nephew (fresh off too many projects to count) have put their heads together for Life After Neph. RXK Nephew is a chameleon who can adapt to so many different musical environments, and with Harry Fraud, he largely embraces his chiller side, with just a few of his more zany moments thrown in. It's nearly impossible to keep up with the amount of music he releases, but I like the focus that he has when he does an entire project with a single producer, as on this year's The ONEderful Nephew with DJ Rude One and now Life After Neph with Harry Fraud. He's an out-of-the-box thinker, so it's cool to hear what happens when he is working within some kind of limitation like Harry's comparatively more straightforward production style.
—
Read Indie Basement for more new album reviews, including Madness, Jaakko Eino Kalevi, Dion Lunadon, Vince Clarke, and the Water From Your Eyes remix album.
Looking for more recent releases? Browse the Notable Releases archive or scroll down for previous weeks.
Looking for a podcast to listen to? Check out our new episode with Dan Yemin (of Paint It Black, Lifetime, Open City, etc).
Also, BrooklynVegan launched pre-orders for its first-ever special edition 80-page magazine, which tells the career-spanning story of Alexisonfire and comes on its own or paired with our new exclusive AOF box set and/or individual reissues. Pick up yours in the BV shop.