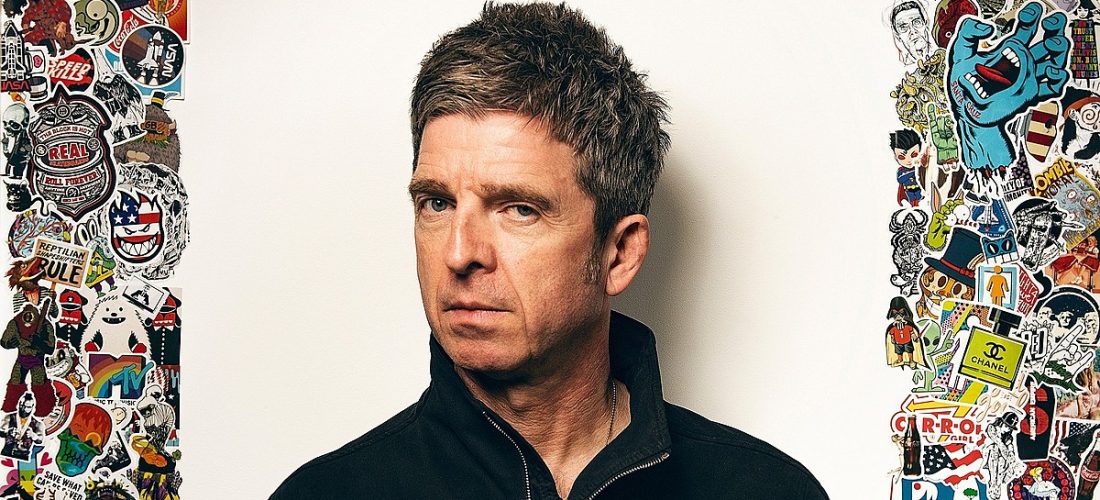 You may not like his post-Oasis music, or his take on masking during Covid, but it's hard to deny that Noel Gallagher is one of our greatest quote machines of the last 30 years. His new High Flying Birds' album, Council Skies, is out in a couple weeks and he just talked with SPIN. It's a very entertaining read where, as usual, he does not hold his tongue about anything.
The subject of Oasis reunion rumors came up of course — Noel's not interested — and in particular he was asked about The 1975's Matty Healy, who has been vocal about how they should "stop marding" and get back together. "Oh, that fucking slack-jawed fuckwit. What did he say?," Noel said when asked if he'd heard Healy's comments, where he specifically said "Can you imagine being in potentially – right now, still – the coolest band in the world, and not doing it because you're in a mard with your brother?" Noel replied, "He would never be able to imagine it. He needs to go over how shit his band is and split up."
Noel was also asked about Be Here Now's 25th anniversary this year and his brother Liam's desire to do shows for it. "You've got one life, I don't intend to fucking live it in the past," he says. "If Liam wants to do the show, great," but he says it's not something he could put his heart and soul into. "If Oasis hadn't fulfilled its potential, I might have a different attitude towards it. But as Oasis did everything it set out to do and more. I don't see the point. It was a moment in time and if you missed it, tough shit. I missed the Sex Pistols and I've managed to get over that. So, people should get over it."
Other subjects in the interview: He was asked about that album of AI-generated Oasis songs: "Fucking embarrassing. I just think people clearly have too much time and money on their hands if they're fucking around with that for a laugh. I mean, who wants to fucking hear Ringo Starr singing 'She's Electric' and Freddie Mercury singing 'Don't Look Back in Anger?' Life's too short for that shit." As for AI in general, he thinks "AI will be the final nail in the coffin of music. I'm sure that the major record labels are now working on the technology to copyright it and machines will write music. Why hire a songwriter when you can own a machine to do it? Then Harry Styles can pump out Harry Styles music for the rest of his fucking life."
Elsewhere in the interview: Noel talks about getting remixed by The Cure's Robert Smith, football (Manchester City), Johnny Marr, his new favorite band Young Fathers, his new album and upcoming tour with Garbage, and lots more.
Noel Gallagher' High Flying Birds and Garbage play SummerStage at Central Park with tourmates Metric on July 10 (tickets).