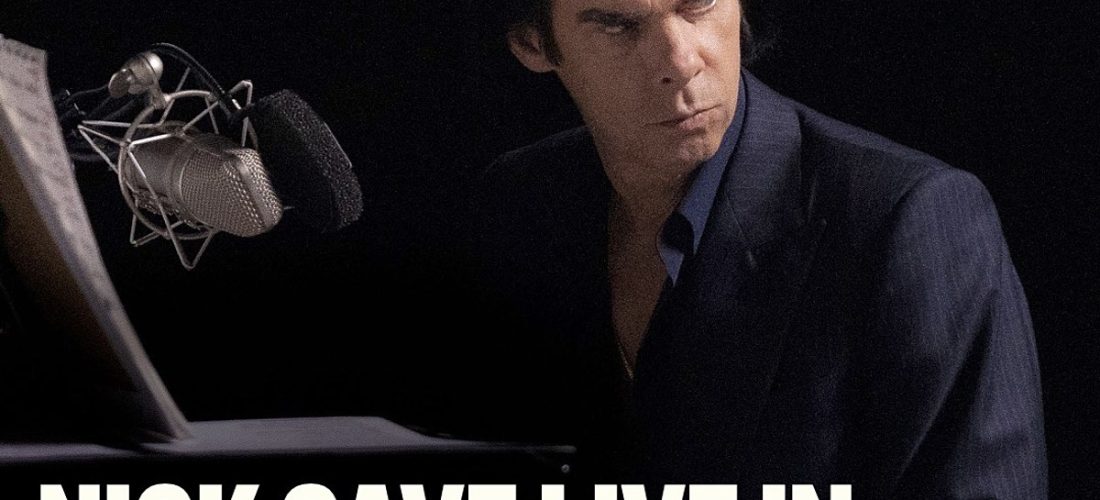 Tickets for Nick Cave's upcoming fall solo tour featuring Radiohead's Colin Greenwood on bass went on presale today and they've added more shows due to demand in NYC and Los Angeles. The new NYC show is at Beacon Theatre on October 8 (the 10/7 Beacon show is almost sold out) and the new L.A. show is a third night at Orpheum Theatre on October 29. Presales for those are happening now.
Nick's tour also includes a Brooklyn show at Kings Theatre on October 6 which also is almost sold out. All dates are listed below.
We're also giving away a pair of tickets to Nick's first two NYC shows: 10/6 at Kings and 10/7 at Beacon. Enter for a chance to win below.
Nick Cave Beacon Theatre & Kings Theatre Giveaway
Two winners will be chosen at random and contacted with more details. Good luck!
There's a new interview with Nick in The New Yorker where he talks about his dislike for AI-generated music, among many other subjects.
NICK CAVE LIVE IN NORTH AMERICA – 2023 SOLO TOUR DATES:
September 19, 2023 – Asheville, NC – Thomas Wolfe Auditorium
September 21, 2023 – Durham, NC @ DPAC
September 23, 2023 – Washington, D.C. @ Lincoln Theatre
September 25, 2023 – Cleveland, OH @ Playhouse Square
September 27, 2023 – Milwaukee, WE @ Riverside Theater
September 29, 2023 – Chicago, IL @ Auditorium Theatre
October 2, 2023 – Minneapolis, MN @ State Theatre
October 6, 2023 – Brooklyn, NY @ Kings Theatre
October 7, 2023 – New York, NY @ Beacon Theatre
October 8, 2023 – New York, NY @ Beacon Theatre
October 10, 2023 – Boston, MA @ Wang Theatre
October 12, 2023 – Montreal, QC @ Salle Wilfrid-Pelletier
October 14, 2023 – Toronto, ON @ Massey Hall
October 15, 2023 – Detroit, MI @ Masonic Cathedral Theatre
October 17, 2023 – Nashville, TN @ Ryman Auditorium
October 20, 2023 – Atlanta, GA @ Atlanta Symphony Hall
October 22, 2023 – Dallas, TX @ Majestic Theatre
October 23, 2023 – Austin, TX @ ACL at The Moody
October 27, 2023 – Los Angeles, CA @ Orpheum Theatre
October 28, 2023 – Los Angeles, CA @ Orpheum Theatre
October 29, 2023 – Los Angeles, CA @ Orpheum Theatre