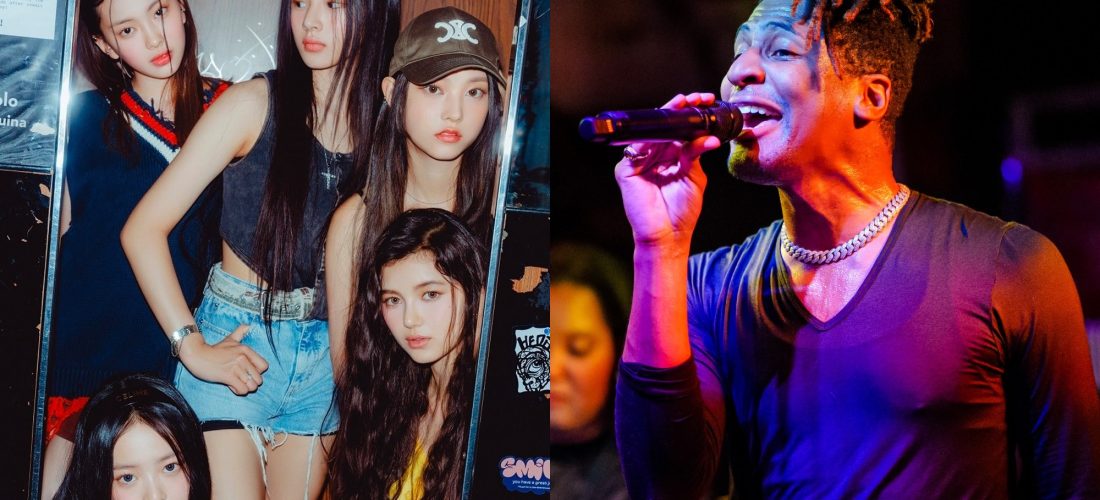 NewJeans and Jon Batiste have seemingly teased a new collaboration, in partnership with drink brand Coca-Cola.
Last night, Batiste posted a video of himself dancing to an unreleased new song called 'Be Who You Are (Real Magic)' on Instagram. In the post's accompanying caption, the singer teased that the song would feature "some incredible friends of mine".
"I've been so inspired to make new music lately. […] Sharing some incredible vibes with the World!! I am so excited about this collaboration with my Coca-Cola family," he added. Watch that video here.
Advertisement
Soon after, K-pop girl group NewJeans uploaded a video of themselves singing along to the unreleased song from Batiste's video. In their caption, NewJeans teased "new music" while also tagging Coca-Cola. Check it out here.
UK musician Cat Burns and Colombian singer Camilo have also released videos similar to the one NewJeans posted. Their clips were also accompanied by captions that reference Coca-Cola.
Notably, NewJeans released a promotional single called 'Zero' in collaboration with Coca-Cola back in April. The song came shortly after the quintet were named global Coca-Cola ambassadors.
In addition, NewJeans' label have also confirmed that the girl group are set to return with new music in a few months. "It is true that NewJeans are preparing for a July comeback. We will inform you once the schedule is confirmed," their label ADOR told Newsen, as translated by Soompi.
Min Hee-jin, the CEO of the girl group's label ADOR, previously revealed that the quintet have new music on the way. She hinted that NewJeans' next release "is scheduled to be released this summer", though details remain under wraps.
Meanwhile, NewJeans member Danielle recently released her version of 'Part of Your World' for the upcoming live-action adaptation of The Little Mermaid. The singer will be the voice actor lead character Ariel in the Korean version of the upcoming Disney film.