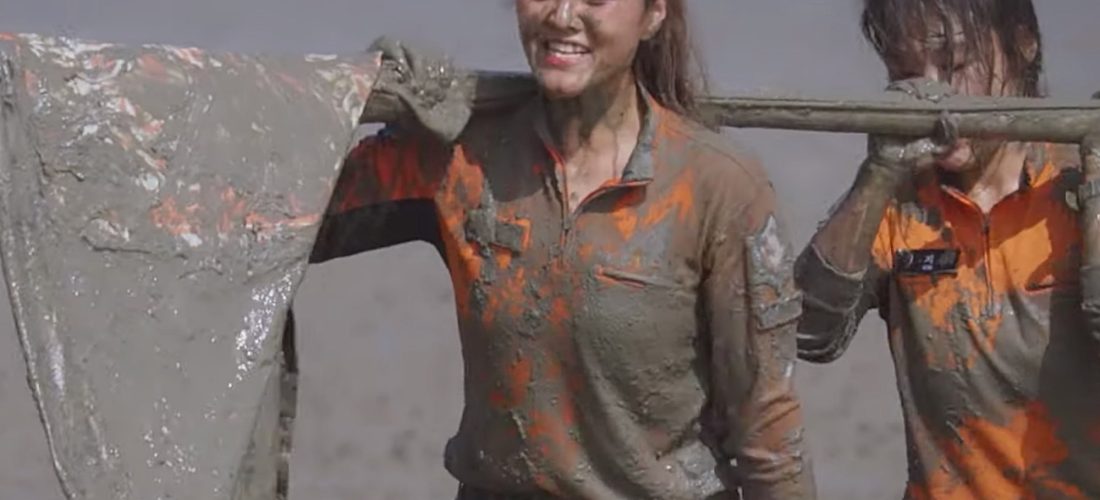 Netflix has released a trailer for its upcoming South Korean reality survival series Siren: Survive the Island. Watch it above.
Set to arrive on Netflix globally on May 30, the 10-episode Siren: Survive the Island will see 24 women teaming up by profession — police officers, stuntwomen, firefighters, bodyguards, athletes and soldiers — to compete for survival on a remote island until only one team remains.
The new trailer offers a look into the environment and challenges the teams must weather through the series, with a variety of missions testing their physical strength, endurance, navigation and strategy as the they attempt to hunt each other down.
Advertisement
[embedded content]
"The three keywords that I personally like about sports comics are 'friendship, effort and victory.' It always resonates with me to see [characters] being true to what they do, taking a leap of faith and achieving their desire," said the series producer Lee Eun-kyung, per The Korea Times.
"But I've realised that there are not many sports comics with female protagonists. So I wanted to create a strong female saga that had 'friendship, effort, and victory,'" Lee added.
Meanwhile, writer Chae Jin-ah explained the reasoning behind having the contestants team up based on their professions, saying: "We felt it would be more meaningful for the individuals with the same ethics to team up together and work together to win based on their companionship."
Last month, representatives of Netflix Korea discussed the recent controversy surrounding the participants of its reality competition series Physical: 100, sharing that it would be introducing new background verification procedures when screening potential reality show contestants.
"Regarding the issue of verifying [the backgrounds] of participants, Netflix will be going through more procedures than we did with previous shows. We collect participants' records and also have specialised psychiatrists monitor their stress levels," said content team manager Yoo Ki-hwan.
Advertisement
Following the series' premiere in January 2023, several of its contestants were faced with allegations of school bullying, as well as past assault and battery charges. Some of them were not publicly named.