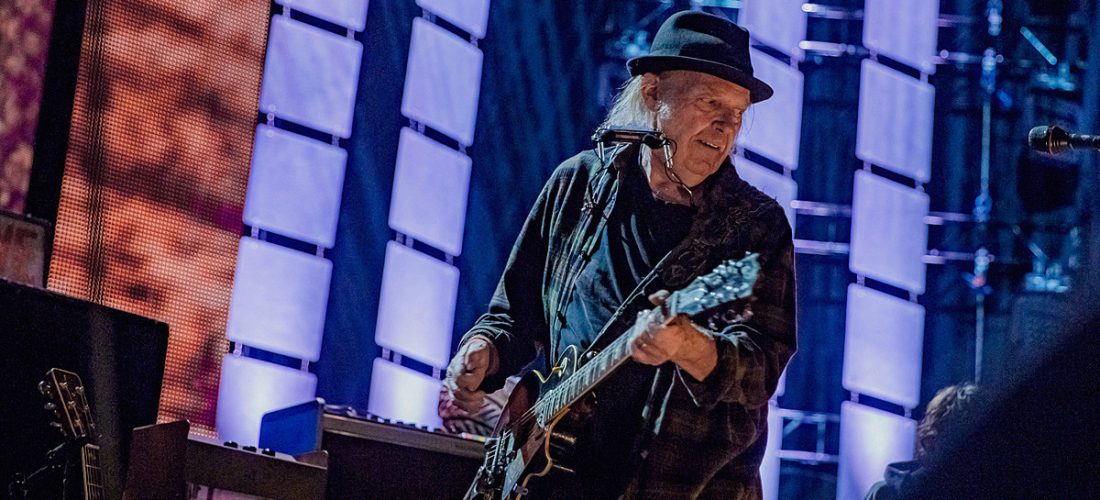 Robert Smith has involved himself closely, and publicly, with overseeing ticketing for The Cure's North American tour, updating fans on the methods taken to discourage scalpers and even getting Ticketmaster to lower service fees. It's the latest entry in a string of recent Ticketmaster controversies, which have also included the $5000 dynamically priced tickets to Bruce Springsteen, and Taylor Swift's Eras Tour ticketing debacle. Neil Young has now weighed in on the many issues plaguing ticket sales, posting an update to his Neil Young Archives site attached to the repost of an article about The Cure's ticketing efforts.
"TICKETMASTER FEES at 30%," he writes. "It's over. The old days are gone. I get letters blaming me for $3,000.00 tickets for a benefit I am doing. That money does not go to me or the benefit. Artists have to worry about ripped off fans blaming them for Ticketmaster add-ons and scalpers. CONCERT TOURS are no longer fun. CONCERT TOURS not what they were. -ny"
Neil made his return to the stage last month, giving his first live performance since the pandemic. He has a few more dates coming up, including the 2023 Light Up the Blues charity show with Stephen Stills and more, and Willie Nelson's 90th birthday celebration with Sturgill Simpson, Snoop Dogg, Kacey Musgraves, and more.