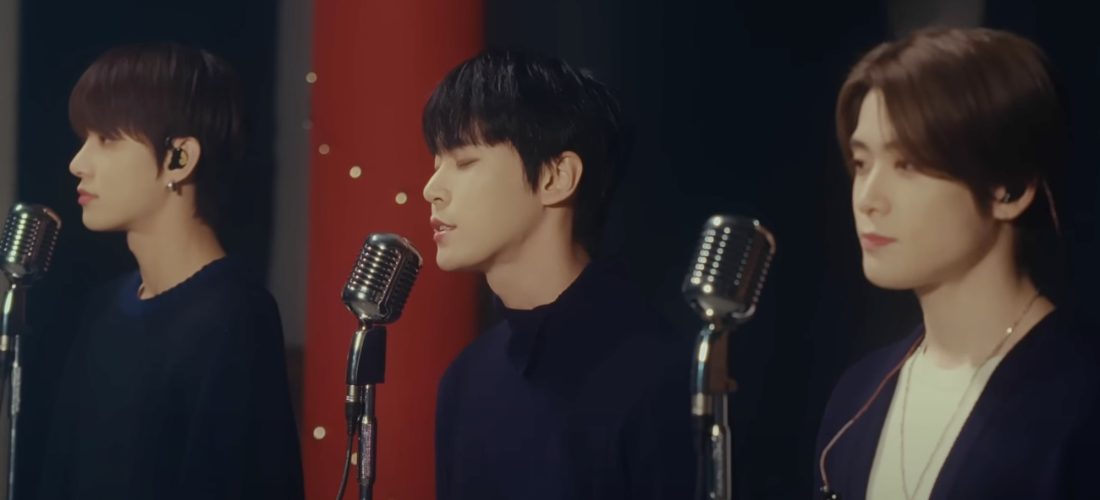 Doyoung, Jaehyun and Jungwoo, members of the K-pop boyband NCT, are set to debut as a sub-unit next month.
Today (March 22), a spokesperson from SM Entertainment confirmed in a statement to South Korean news outlet MyDaily that the trio will make their debut as NCT's first fixed sub-unit on April 17.
Earlier in the month, South Korean media outlet Sports Today reported that the three K-pop idols are set to form a trio sub-unit as part of their work with the boyband. Notably, the three singers previously worked together on the song 'Can We Go Back', which they performed at the 2022 MBC Gayo Daejejeon, as well as a Christmas medley posted on the official NCT YouTube channel.
Advertisement
Their label SM Entertainment has since confirmed the report. In a statement to South Korean news outlet Sports W, the K-pop agency said: "Doyoung, Jaehyun, and Jungwoo are preparing their first unit album. We will share the details when they are confirmed," as translated by Koreaboo.
The trio's upcoming debut will make them the first NCT sub-unit to not be under one of the group's four larger sub-groups, namely NCT U, NCT 127, NCT Dream and the China-based WayV. In addition, SM Entertainment also has plans to launch a Japan-based sub-unit called NCT Tokyo sometime this year.
Last year, SM Entertainment founder Lee Soo-man had hinted at the possibility of launching NCT sub-units based in Singapore and Saudi Arabia. Those were in addition to the previously mentioned US-based NCT Hollywood, that was supposedly to be formed through a reality competition series.
However, the plans for these new NCT sub-units are now likely dead in the water with the launch of SM Entertainment's SM 3.0 strategy, alongside a much-publicised internal dispute between management and Lee.