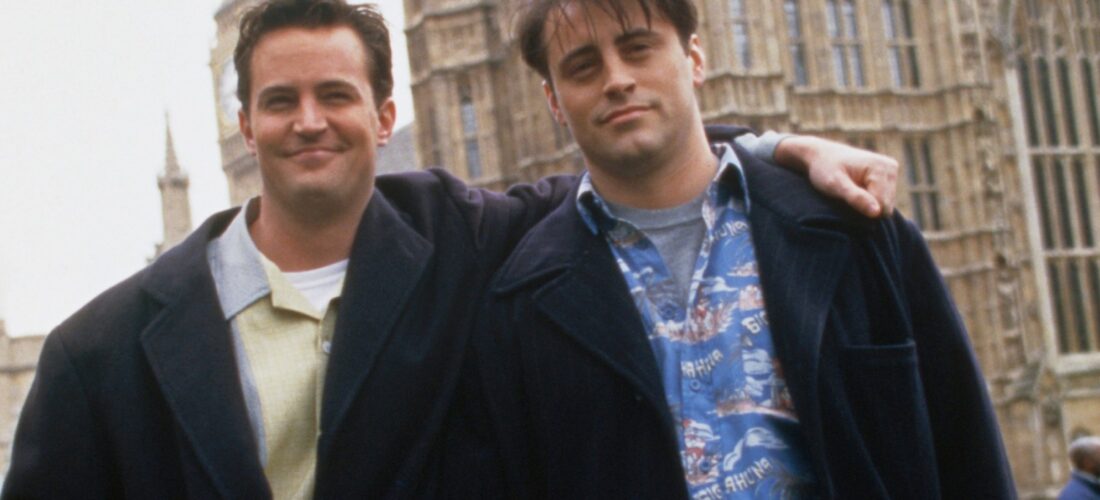 Matt LeBlanc shared a touching personal tribute to his late Friends co-star Matthew Perry, writing, "It was an honor to share the stage with you and to call you my friend."
LeBlanc posted his tribute on Instagram Tuesday, Nov. 14, sharing a couple of stills of his and Perry's Friends characters, Joey and Chandler, as well as a shot of the whole cast gathering backstage. "Matthew, it is with a heavy heart I say goodbye," LeBlanc wrote. "The times we had together are honestly among the favorite times of my life."
The actor added, "I will always smile when I think of you and I'll never forget you. Never. Spread your wings and fly brother you're finally free. Much Love." And with a poignant twist, LeBlanc ended with a quick joke: "And I guess you're keeping the 20 bucks you owe me." 
LeBlanc is the first member of the Friends cast to share an individual statement mourning Perry, though he, Jennifer Aniston, Lisa Kudrow, Courteney Cox, and David Schwimmer did previously release a joint statement. 
"We are all so utterly devastated by the loss of Matthew. We were more than just cast mates. We are a family," the cast said. "There is so much to say, but right now we're going to take a moment to grieve and process this unfathomable loss. In time we will say more, as and when we are able. For now, our thoughts and our love are with Matty's family, his friends, and everyone who loved him around the world."
Perry died on Oct. 28 of an apparent drowning at his home in Los Angeles. An official cause of death hasn't been announced yet and is still being investigated. It's unclear when the results will be released, but reports suggest it could take the Los Angeles County Medical Examiner's Office weeks to complete a toxicology screening and examine other evidence. 
Other members of the extended Friends community (and beyond) have honored Perry since his death. Frequent Friends director James Burrows compared Perry's death to "a brother dying," adding: "He was part of a family and he was the first one to not be part of that family anymore." Co-creator Marta Kauffman, in a recent interview, recalled speaking with Perry a few weeks before his death, saying she believed he "was sober" and "in a really good place."
"It's hard to grasp," Kauffman added. "You know, one minute he's here and happy, and then poof. And doing good in the world. Really doing good in the world."