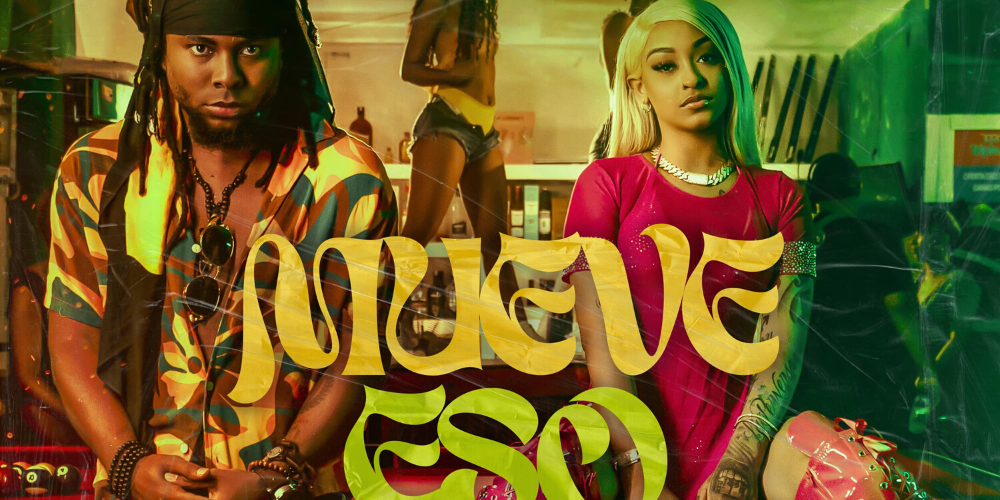 Two of the hottest Dominicans come together for an explosive collaboration! Singer-songwriter and producer Luigui Bleand, together with Latin Urbano and Dembow sensation La Perversa, drops "Mueve Eso," a sultry new single that defends free-lovism and women's right to exercise their choices without being judged.
"Mueve Eso" is accompanied by a blazing music video directed by Anyelo Santiago. Shot in Brazil and the Dominican Republic, the visuals capture the feels of the Caribbean and give the audience everything they are looking for. La Perversa and Luigui Bleand own every frame and transmit their irresistible charm onto the screen.
The union of Bleand and La Perversa has led to the creation of a sensual track that will go on to become the ultimate dance hit of every club across the world. The Dominican artist and dancer has been climbing up the ranks real fast. In addition to Luigui, she has also worked with El Alfa El Jefe, Farruko, and DJ Adoni on the globally loved single "La Opinión Es Tuya."
Luigui Bleand, on the other hand, has had his share of A-list collaborations like "Besame La Boca" with Baby Blue and "Lo' Prieto" with Musicologo The Libro. Following "Mueve Eso," the Dominican-Haitian artist has also announced that he will be dropping a new album called Pandora. The first single off the record "Copa Cabana" is set to be released this month.
Watch the official music video for "Mueve Eso" on YouTube:
Listen to "Mueve Eso" here: