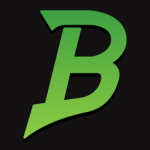 Legendary Durham, NC underground rap duo Little Brother (aka Phonte and Rapper Big Pooh) made a surprise return in 2019 with May the Lord Watch, their first album in nine years, and now they've followed it with two more songs, "Wish Me Well" produced by Pumah (aka Deonis Cook) and "Glory Glory" produced by frequent Griselda collaborator Conductor Williams. Both tracks find the duo in fine form, and the former comes with a video. Check them out below.
"We wanted to bless our fans with new music to show them we're not leaning on nostalgia. After 20 years in the game, we're still hungry and actively working to improve our craft," says Phonte.
"We hear and see the requests for new music. We felt it was time. Time to show our minds are still sharp and we're only getting sharper," adds Rapper Big Pooh.
Little Brother are also throwing a block party in Durham on October 7 with Big K.R.I.T., The Cool Kids, and Zo! & Tall Black Guy.
Their upcoming documentary May The Lord Watch: The Little Brother Story is expected to arrive in the fourth quarter of this year.
[embedded content]
[embedded content]