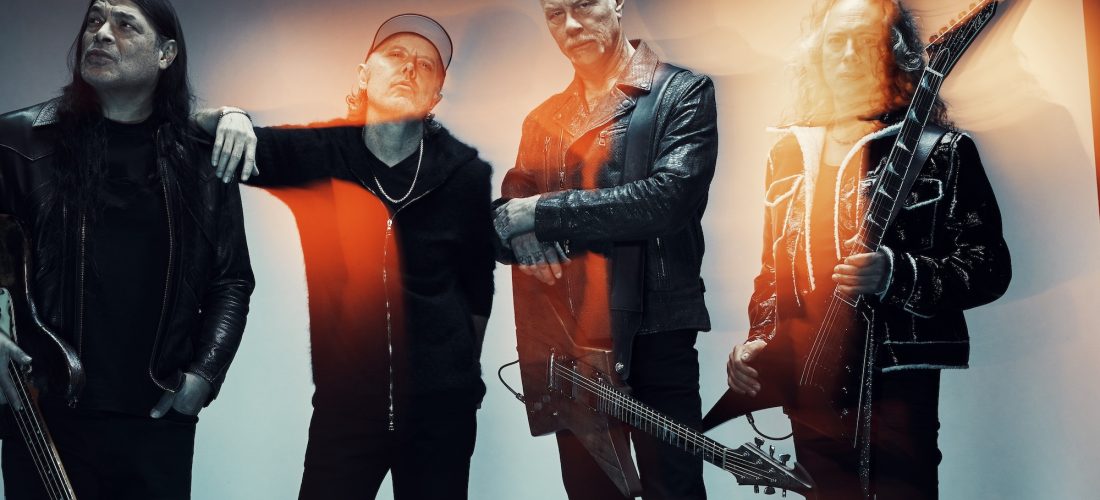 Metallica have shared the huge title track to their upcoming album '72 Seasons' – check it out below.
'72 Seasons' marks the thrash icons' first full collection of new material since their 2016 album, 'Hardwired… To Self-Destruct'. The LP was produced by Greg Fidelman, as well as founding members, James Hetfield and Lars Ulrich. It will be released on April 14.
Back in November, the band released the lead single 'Lux Æterna'. This was then followed by 'Screaming Suicide' in January and, most recently, 'If Darkness Had A Son', which debuted earlier this month. Prior to the release of the latter, Metallica teased the track on TikTok, sharing an 80-second instrumental rendition in which each member joined in the performance one by one.
Advertisement
Now, they've shared the seven-minute title track, which you can watch the video for below.
[embedded content]
Of the new song, James Hetfield said: ""72 seasons. The first 18 years of our lives that form our true or false selves. The concept that we were told 'who we are' by our parents. A possible pigeonholing around what kind of personality we are.
"I think the most interesting part of this is the continued study of those core beliefs and how it affects our perception of the world today. Much of our adult experience is reenactment or reaction to these childhood experiences. Prisoners of childhood or breaking free of those bondages we carry."
The new album will also mark the first time that bassist Robert Trujillo has contributed vocals to a Metallica record.
Discussing singing on the track 'You Must Burn!', Trujillo told So What!: "When I joined Metallica, I'd never sung in my whole life. So the fact that I can now support a backup vocal is pretty cool.
Advertisement
"For the first time in my life, I get to sing on a Metallica record and support James. I'm very proud of that. It's the first time that James and [co-producer] Greg [Fidelman] had probably ever really trusted me with that position on a recording of this stature."