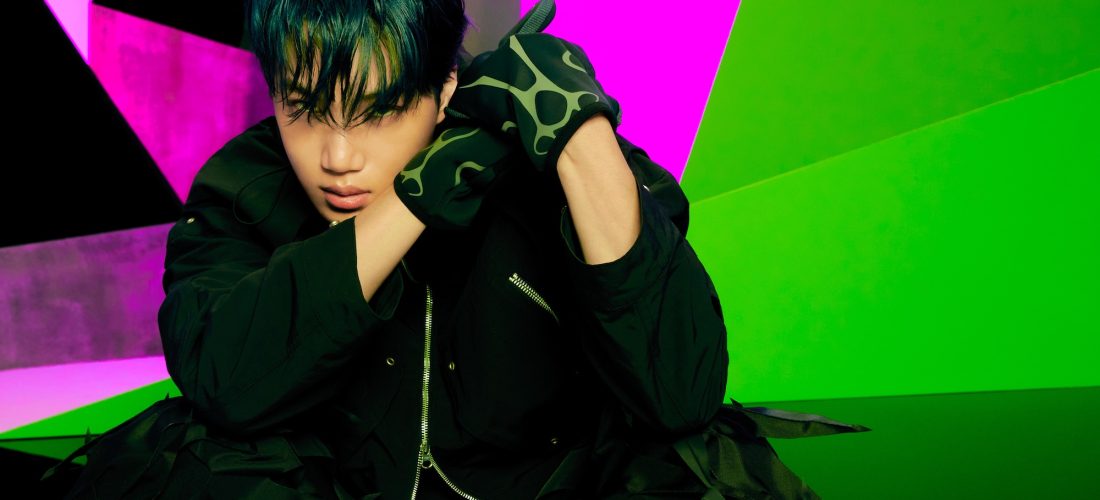 EXO member Kai has released a teaser for 'Bomba Bomba', the title track of his upcoming third mini-album, 'Rover'.
Kai released the Reel via EXO's official Instagram account. The clip is filmed in what appears to be a set for the upcoming 'Bomba Bomba' music video, and features Kai performing a preview of his new song alongside a group of back-up dancers.
Bomba Bomba! ?https://t.co/E6yEuoSR3y#KAI #카이 #EXO #엑소 #weareoneEXO #Bomba #Bombachallenge#Rover #KAI_Rover

— EXO (@weareoneEXO) March 9, 2023
Advertisement
Kai first announced 'Rover' on February 17, with the release of a photo teaser for via EXO's Twitter account. According to the announcement, the mini-album is slated for release on March 13, 6pm KST.
KAI 카이 The 3rd Mini Album 〖Rover〗

➫ 2023.03.13 6PM (KST)#KAI #카이 #EXO #엑소 #weareoneEXO#Rover #KAI_Rover pic.twitter.com/VkXSdxoejs

— EXO (@weareoneEXO) February 16, 2023
Kai's forthcoming record is set to include six songs, per Korea JoongAng Daily. Other details, such as titles for the lead track and B-sides on the record, have yet to be released at the time of publication.
Plans for Kai's upcoming solo release were first revealed earlier this week, after SPOTV News reported that the idol would be releasing a new album next month. At the time, SM Entertainment confirmed that the idol was set to release his new record mid-March, but did not disclose details.
'Rover' marks Kai's first solo release since his sophomore mini-album 'Peaches', which dropped in November 2021. The six-track record, led by a single of the same name, marked one year since the idol made his solo debut with mini-album 'KAI (开)' in 2020.
In a four-star review of 'Peaches', NME's Tanu I. Raj wrote that the singer "expands the world he's created and adds maturity, a streak of danger and just a hint of vulnerability" on the record.
Advertisement
Kai first debuted as a member of EXO in 2012. He later went on to join SM Entertainment's supergroup SuperM in 2019 alongside bandmate Baekhyun.